Asthma and Household Chemicals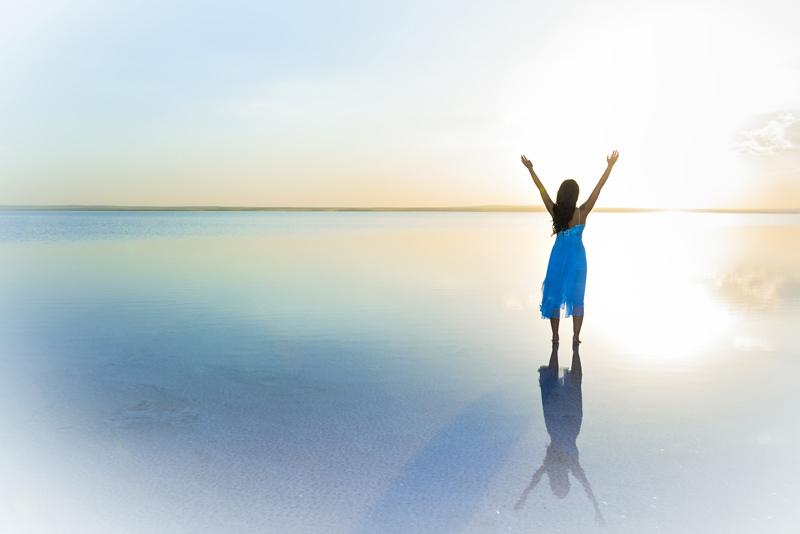 Cleaning and other household chemicals can exacerbate or cause many health problems, including asthma. Many chemicals used at home (and at work) contain volatile organic compounds (VOCs) that can be harmful when released into the air. These compounds are given off as gases from liquids or solids and may be responsible for sick building syndrome.
Some of the health problems VOCs can cause include lung problems, eye and throat irritation, headaches, allergic reactions and even cause death.
The most common household VOCs are:
• Oven cleaners
• Dry cleaning chemicals
• Detergent and dishwashing liquid
• Chlorine bleach (alone or in a combination product)
• Air fresheners
• Rug and upholstery cleaners
• Furniture and floor polish
• Aerosol spray products (including health, beauty and cleaning products)
• Hydrochloric acid
• Ammonia (alone or in a combination product)
• Paints (indoor and outdoor)
• Building materials
• Glues and adhesives
Studies have shown that exposure to cleaning supplies can lead to adult onset asthma and/or occupational asthma.
Dangerous Chemical Combinations
Mixing bleach (or products containing bleach) with products that contain ammonia creates harmful gases called chloramines that can cause chronic breathing problems and even death.
Mixing bleach with an acid creates chlorine gas; when chlorine gas and water combine they make hydrochloric and hypochlorous acids. These dangerous acids can cause severe breathing problems and more.
Another dangerous combination is natural fragrances (such as those found in air fresheners) when combined with high ozone levels. Some indoor air cleaning devices put off ozone--when this collides with natural fragrances, a dangerous level of indoor ozone can be created. Ozone is a component of both indoor and outdoor air pollution and can cause reduced lung function and inflame the linings of the lungs and airways. In addition, when outdoor air combines with natural fragrances indoors, formaldehyde may result, creating fine particles (particulate matter) that pollute indoor air, causing airway irritation. Formaldehyde is also a known carcinogen (cancer-causing) substance for humans.
Products that May Contain Harmful Chemicals
Dangerous and harmful chemicals can be found throughout the home, at work and at school. Bleach is found in chlorine bleach, used as a disinfectant for laundry and more. Chlorine is also used as a disinfectant in pool chemicals.
Ammonia can be found in glass and window cleaners, urine and some exterior and interior paints.
Acids may be found in vinegar, glass and window cleaners, dishwasher detergents and rinse aids, toilet bowl cleaners, drain cleaners, brick and concrete cleaners and some lime, calcium and rust removal cleaners.
Prevent Health Problems from Household Chemicals
Avoidance of volatile organic chemicals is the best way to stay healthy. However, avoidance is not always practical. There are a few things you can do to lessen or prevent asthma trouble when using cleaning products and other household chemicals:
1. Read all labels on cleaning supplies and household products and follow all instructions on the label.
2. Avoid products that contain VOCs, fragrances, irritants and flammable ingredients.
3. "Green" does not mean a product is any safer than regular products. Use more natural cleaning products, such as warm water, soap, baking soda, and vinegar.
4. Never mix chlorine bleach with other products that contain ammonia.
5. When using cleaning products, make sure your work area is ventilated by opening windows and doors (whenever possible). Avoid using cleaning products in small, non-ventilated spaces.
6. Wear a protective mask when using irritating and dangerous chemicals. A mask made to screen out allergens will not work. You'll need a mask that is mean to filter out chemicals and other fine particles, such as a mask with canister filters (similar to a gas-mask, but without eye coverings).
7. Be sure to speak up at work or at school if chemicals, strong odors and perfumes cause your asthma to get worse. It may be possible to switch to more natural products or to make a move away from places household chemicals are being used.
It's not always possible to completely avoid the use of household chemicals at home, work or school. However, following the steps above can help you to avoid asthma trouble and stay healthier in the long-run.
Please check out my new book
Asthma's Nothing to Wheeze At!
Now also available on Amazon
Asthma's Nothing to Wheeze At!
You Should Also Read:
Multiple Chemical Sensitivity and Asthma
Indoor Wood Burning and Asthma
Seconhand Smoke Dangerous for Asthmatics


Related Articles
Editor's Picks Articles
Top Ten Articles
Previous Features
Site Map



Follow @SherryAsthma
Tweet





Content copyright © 2023 by Sherry Vacik. All rights reserved.
This content was written by Sherry Vacik. If you wish to use this content in any manner, you need written permission. Contact Sherry Vacik for details.