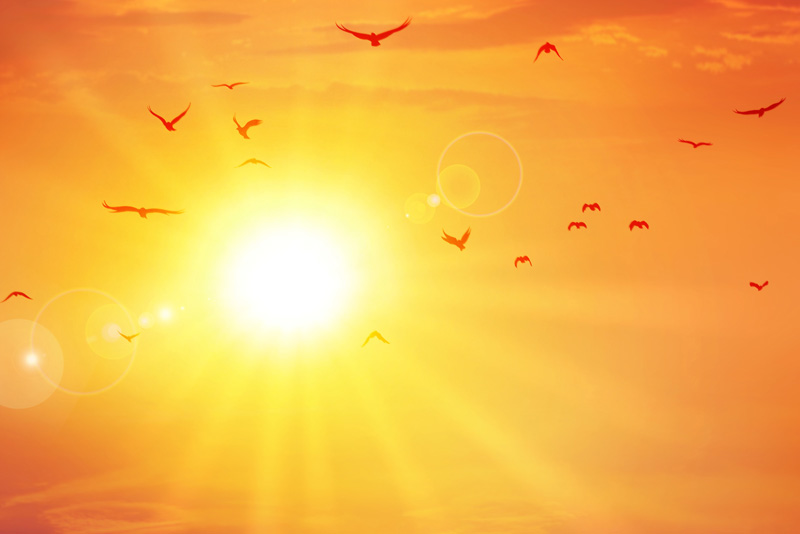 If you want to see people tune out of a conversation, talk about sin. If you want to see a Facebook post or Twitter tweet ignored, put sin in the opening line. Sin. Even Christians don't want to acknowledge it. I sometimes will deny it even past the point where I realize my mistake. We want to think everyone should do as he thinks best. That is the politically correct thing to do. You may remember when the bumper sticker "If it feels good, do it" was popular.
But isn't that from where murder and other horrific crime stems? It begins with one person deciding they know what is best and doing what they feel like at a particular moment. They have no check point—other than feelings—to tell them what is right and what is wrong. There have always been laws of human behavior. Where do they come from? Where is the line that divides right conduct from wrong?
One definition from the Merriam-Webster dictionary states that sin is an action that is or is felt to be highly reprehensible. I don't completely agree with this. Sinful behavior may be reprehensible, but sin is not defined by how we feel. Sin is defined by God as any action, thought, or condition that is in opposition to his will. God our Creator is holy, perfect, and pure. Let's admit we are not.
The bible defines sin and is clear about our predisposition toward it. Because of this, some have decided the bible is a list of don'ts and threats of the wrath of God. I've found this to be untrue.
The bible is full of assurance of forgiveness and of the mercy of God. The bible is the story of God's plan for redemption from sin—redemption that requires nothing on our part. Redemption that required everything on the part of Jesus Christ. Redemption that frees us from guilt, frees us to life experiencing the glory of God. God sent his Son Jesus Christ to pay for our guilt. Jesus redeemed us with his own blood because "the wages of sin is death, but the free gift of God is eternal life in Christ Jesus our Lord" Romans 6:23 ESV
Redeem:

To obtain the release or restoration of, as by paying a ransom
To deliver from sin and its consequences by means of a sacrifice

Forgiveness

the act of excusing a mistake or offense

Mercy:

Compassionate or kindly forbearance shown toward an offender, an enemy or other person in one's power.
The bible is not a list of don'ts. It is a story of God's great love for his people who have fallen into the pit of sin and who can't get out on their own. It is a story of mercy. In his mercy, Almighty God reached down and saved us from a life separated from him.
So, talk about sin, admit sin. Confession frees you to draw close to God. Sin is a part of life, but God's great love, forgiveness, and redemption form the future.
Read about sin and God's plan of redemption in
The Gospel
A beautiful definition of sin by John Piper is quoted here.

Contemporary living with biblical wisdom.
Women of the Bible devotional
You Should Also Read:
Forgiveness, Precious in His Sight
Redemption Free and Clear
Sin - What is It?


Related Articles
Editor's Picks Articles
Top Ten Articles
Previous Features
Site Map



Follow @LynneChapman
Tweet





Content copyright © 2022 by Lynne Chapman. All rights reserved.
This content was written by Lynne Chapman. If you wish to use this content in any manner, you need written permission. Contact Lynne Chapman for details.