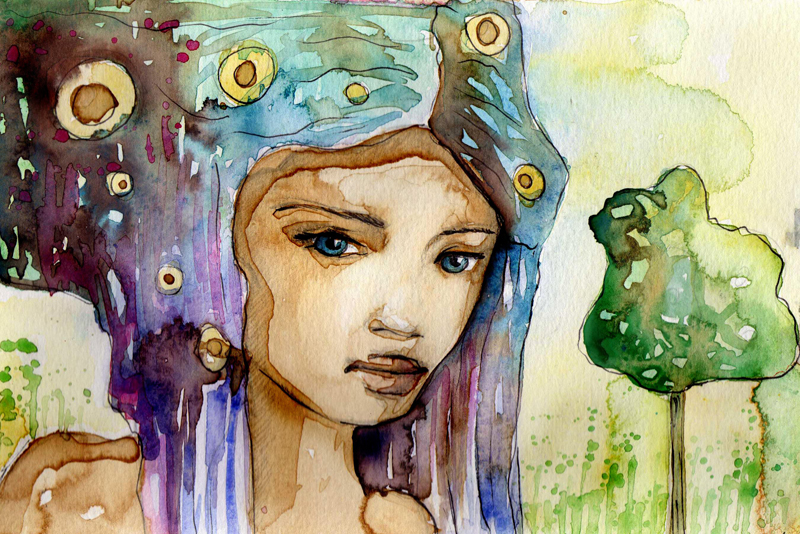 What does how you eat your food have to do with your beauty or your health for that matter as an Ethnic Beauty? Everything! When's the last time you gave a conscious effort to how you eat? Do you actually savor and enjoy your food? I'm guessing that for a lot of you it's been a while, if ever.
Life's pace has most of us moving so fast that everything is being done at warp speed. How does this affect you? It can actually cause you to have indigestion. However, if you slow your pace just a little bit, you'll find that you can actually enjoy the foods you eat.
How do you feel when you sit down to eat your food? Are you enjoying your meal?Better yet, how long does it take for you to finish a meal at any given time? 15 minutes? 30 minutes? Does your food feel as though it's lodged in your throat. Did you even taste what you ate?
Maybe it's time to slow your pace and actually begin to enjoy your food and know what it taste like. That beautifully made salad might actually taste really good. Well how in the world do I do that?
*
Start Slow. What I mean by this is to take it one meal at a time. If you've learned over the years to gulp your food, it will take you time to relax and savor the flavor of your meals. Pick one meal a day and sit with it, eating it slowly, tasting every herbal seasoning that's been added to it.
*
Just Eat - What I mean by this is, no cell phones, no text messaging, no newspapers, no iPads … Just eat.
*
Pay Attention to what you eat - Chew slowly, admire the presentation of your food. What type of plate is it being served on?
*
Sit down and eat - Are you kidding me, actually sit at a table? Yes! There are some of you that can't imagine not sitting down to eat your food, even if it is at warp speed. Then there's another group that eats on the go, walking or in your car. My son doesn't allow anyone to eat in his car and when he sits down to eat, he doesn't have to much to say. He's one of those people that likes to savor and enjoy every bite.
*
Pause - Breathe - Don't plow through your food as though you're running a marathon. Place your eating utensil on the plate in between bites. Think about what you're eating, how does it actually taste to you? How does it make you feel?
*
Know why you're eating - Are you hungry? Are you eating for distraction or to relieve stress? Don't judge yourself, just bring awareness to your meals.
*
Cook Your Own good - Why do I say this? Because most people have a very "busy" life and cooking, these days, is not a part of it. And if I said to you: grow your own foods, at least some of them, what would you say? $#*&$ Ok, I got the message.
If you allow yourself to practice these simple activities when eating your food, you just might find a whole new world of joy and peace around your dinner table.
That's it for this week, As Always...
Dedicated To Your Beauty
Juliette's Website
https://www.nyrajuskincare.com


Related Articles
Editor's Picks Articles
Top Ten Articles
Previous Features
Site Map





Content copyright © 2022 by Juliette Samuel. All rights reserved.
This content was written by Juliette Samuel. If you wish to use this content in any manner, you need written permission. Contact Juliette Samuel for details.