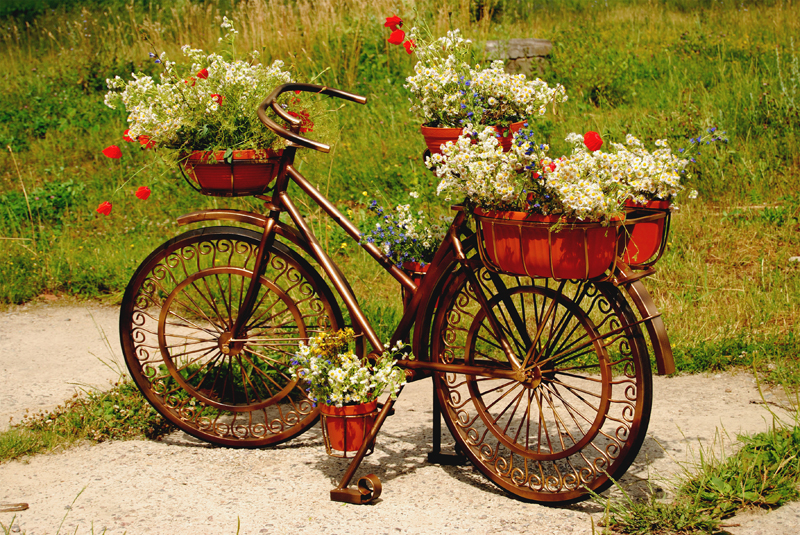 Thea Ellie's SPANAKOPITA (Greek Spinach and Feta Pie)

The SPINACH PIE RECIPE below is an easy one – it seems long and complicated because of the explanations, but believe me, it's very easy and you will master it all first time you try. Just read through it all imagining your doing the steps, and you will see that there will be no need to have trial and error versions or even give up.

There are many different recipes for this pie and many ways of serving it. Below is the one that will work a charm and taste terrific and so, as with everything in life – the choice is yours.

Some people use frozen thawed spinach, some add dried herbs like oregano, cumin, basil, chillie powder, some use other cheeses like ricotta or cream cheese or parmesan. Many use melted butter. You are the piper so you can play the tune. The one I bank on follows – hope you give it a chance!

Makes about 40 triangles depending on size or shapes. You can also make cigars or a spiral pie. You can also make a dish pie with this mix that you can cut into squares, I just prefer individual servings. They freeze very well (uncooked) too, so you can always have something good to serve for snacks or picnics on short notice.

WATCHPOINTS and Kitchen tools
A marble or granite-type top or smooth cold surface to spread the phyllo pastry. I do not use wood.

Pastry brush or flat 1 ½ inch paint brush kept only for this job. Wipe clean and wrap it up in a fresh plastic bag/Glad wrap after use for storage.

Damp kitchen towels to spread over and cover the Phyllo pastry while you are working with it to stop it drying out.

Pots, baking tray, chef's knife, kitchen scissors, oven and you. I cover the baking tray with foil (shiny side up) to save on washing up, but this is not necessary.

Some hungry and willing helpers are fun to have around too. Also the recipe reader and cook, the best invention in the kitchen!

INGREDIENTS:

* 20 or so leaves of spinach or Swiss chard (big ones) … it would be a waste to use baby spinach salad leaves in this recipe.
* 2 tablespoons olive oil or a good glug plus as much as you need for brushing over the pastry. Olive oil is important, but the more expensive cold-pressed is not necessary.
* 2 cups crumbled or diced goats milk feta cheese.
* 4 good shakes of nutmeg from a bottle or the equivalent of fresh grating of nutmeg. (Chuck out your bottled spices after about 6 months as they are likely to be tasteless).
* Around 7 twists of freshly ground black pepper (no salt, there is enough in the feta cheese)
* 1 box of fresh bought Phyllo pastry (or completely thawed if frozen is used)
* A generous handful of fresh any kind of parsley
* A generous handful of fresh dill
* A nice bunch of scallions/spring onions (greens included).
* 1 egg

PREPARATION:

1. Rinse off the spinach leaves, shake dry, cut out the spines and set aside.
2. Share out the parsley and dill. Wrap the leaves around them and shred finely (like coleslaw)
3. Take the spines and cut them up finely and add to the fresh spinach/herb mix.
4. Snip the onions finely.
5. Prepare your baking tray (line it with foil, lightly grease with olive oil and preheat your oven to 375F (gas mark4/120C)

METHOD

1. Medium heat your big pot with olive oil on top of the stove, add the onions for about 5 minutes then add and sweat down the spinach etc. stirring now and again. The spinach will reduce as you go, there is no need to add water, just keep turning it and cooking the leaves. When reduced, put into a sieve and press out the liquid which you must keep aside. Let the spinach mix cool completely. If it looks funny and a lump of dark green stuff then it is right (much as plain thawed frozen spinach might look).

2. Put your pot back on the stove while the spinach is cooling and reduce the greeny olive oil sauce for around 15 – 20 minutes. You will smell the herbs and it will go darker. Do not burn. Allow sauce to cool for 5 minutes or so then add three tablespoons to the spinach. Leave to cool again from having added the sauce reduction (flavour will be heavenly)

3. When cooled, add pepper, nutmeg, slightly beaten egg, mix in, loosen the spinach mix with two forks then add crumbled feta cheese.

4. Melt one stick of butter in the microwave or on the stovetop. Once melted, unpack and unroll the phyllo sheets. Cover the sheets with a damp (not wet) towel to keep them from drying out. You will have to work quickly once the phyllo is unwrapped.

5. Place one sheet of phyllo on a clean work surface (a cutting board works well) and brush liberally with butter. Place another sheet on top and brush with butter. Cut the sheets into strips that are approximately 3 inches wide and 9 inches long.

6. Make sure the strips are laid out vertically. At the end of one strip place 1 to 2 tablespoons of spinach mixture. Fold one corner in to fully cover the spinach (thus forming a triangle tip). Now fold over the section containing spinach twice, making sure to keep the mixture from falling out. Brush all visible surfaces with melted butter before folding once more. Fold the remaining phyllo over and use additional butter to seal the triangle. Melt more butter if necessary or just use live oil.

7. Place triangles (seal on the bottom) on two parchment or foil-lined baking sheets. Cover with a damp towel until ready to bake.

8. Repeat with other strips of phyllo and then with all phyllo sheets.

BAKING:

Bake at 375F for 20-25 minutes or until golden brown. Serve warm or room temperature (not fridge cold). This is not a microwave recipe. The unbaked triangles freeze well and must be baked from frozen (do not thaw). Bake in a slightly slower oven of 300F and for a little longer – test for readiness with a skewer. Again, I prefer to make and eat them fresh.

CONSUMPTION:

No special instructions are required other than to face the smiles and get ready to make more next week!

What's cooking right now?

................................................................................

CASUAL VISITOR … and just browsing? Why not sign up to the Container Garden newsletter? It won't matter what space or how many pots you have or even how much time you have to spend in your container garden; what will matter is that you get our reminders and good advice and ideas all in one interesting article.


You Should Also Read:
Spinach and Dill Pots
Herbs in Action - NASTURTIUM
Spice Pots - ANISEED


Related Articles
Editor's Picks Articles
Top Ten Articles
Previous Features
Site Map





Content copyright © 2023 by Lestie Mulholland. All rights reserved.
This content was written by Lestie Mulholland. If you wish to use this content in any manner, you need written permission. Contact Lestie Mulholland for details.