Nasal Irrigation and Asthma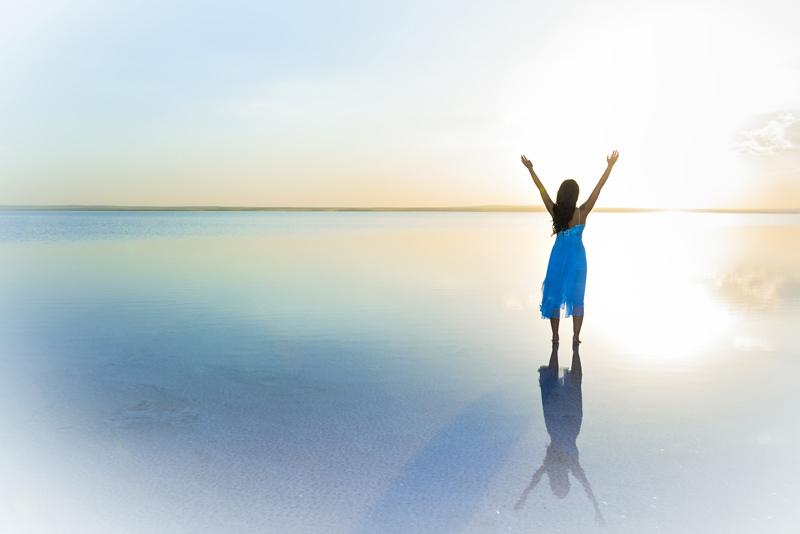 Did you know that sinus problems can affect your asthma? According to the Asthma and Allergy Foundation of America (AAFA), about 50 percent of asthmatics have chronic sinusitis, which is inflammation and/or infection of the nasal passages and sinuses.
Sinuses and the Lungs
The nose has important work to do; it must warm, moisturize and filter the air we inhale before it reaches our lungs. As air is inhaled, particles of pollen, air pollution, pet dander, etc. are trapped by the mucosal lining. The cilia (small, hair-like structures, also found in the lungs)work to "sweep" the harmful substances and particles from our nasal passages and sinuses.
When cilia become impaired (as in a sinus infection or a cold), they can no longer remove harmful particles, which leads to mucus blockages, swollen and inflamed tissue, and a stuffed or congested nose. The mucus blockage can trap bacteria and other particles inside the sinuses, creating the perfect environment for an infection.
Constant post nasal drip, caused by inflammation and infection, may contain inflammatory secretions that can go to the lungs and cause tightening of the airways, which can lead to worsening asthma.
Studies have shown that asthmatics who also have sinusitis run a greater risk of an increased number of asthma flares, along with a higher risk of developing severe asthma attacks. On the other hand, studies have also found that taking care of your sinuses can lead to better asthma control.
Nasal Irrigation—What Is It?
Nasal irrigation, also called sinus rinsing or nasal/sinus lavage, is the process of using a saline/water mix to clean out nasal passages and sinuses. Sinus rinsing can be done by various methods:
1). Inhaling saline water from your cupped hands (generally not effective)
2). Using an infant bulb syringe (effective, but the syringe is difficult to clean properly)
3). Using a neti pot
4). Using a specialized bottle and nozzle to gently pressure saline solution through your nasal airways
5). Electronic sinus irrigation devices that gently force the saline solution through your nose and sinuses.
Benefits of Sinus Rinsing
Nasal irrigation helps to rid nasal airways of harmful substances and particles, allows the cilia to move and work properly, thin excess mucus while also keeping the mucosa moisturized. Sinus irrigation has been shown to cut down the number and severity of sinus infections, colds, and swelling caused by allergies.
What Saline Solution to Use?
Many people find it useful to purchase a ready-made sinus saline mix for sinus irrigation; however, you can make your own sinus rinse from ingredients you may already have at home. Here's a recipe to make your own saline solution:
Ingredients
1 cup (8 oz) water (distilled or boiled, cooled tap water)
1 tsp. canning or kosher salt
1/8 tsp. baking soda
Directions
1). Warm water to a comfortable temperature. (See notes about water use below).
2). Add salt and baking soda to the saline container.
3). Add water and mix/shake to combine.
4). Follow the manufacturer's directions and your doctor's recommendations for cleaning your sinuses.
Is Nasal Irrigation Safe?
Nasal irrigation is safe when performed properly; however, an unsanitary sinus rinse device can make you sick. The device must be cleaned according to the manufacturer's instructions in order to avoid serious and possibly life-threatening infections.
In addition, using tap water for nasal irrigation can have serious health consequences. Water contains many microorganisms (such as amoebae) that can become trapped in the sinuses after nasal irrigation. The organisms then live and grow in your sinuses, and may even spread to your brain. Several cases of amoebic meningitis have been reported in the past few years. Several cases were caused by using tap water for nasal irrigation, which hadn't been properly boiled to kill the microorganisms. You should only use distilled or boiled (and cooled) water for cleaning your sinuses.
Boil and Cool Tap Water
You can use a kettle to boil the water—let the water boil until the automatic switch turns the unit off.
You can also boil water on the stove; in a medium sauce pan, bring a cup or two tap water to a hard boil for about 10 minutes. After 10 minutes, remove the pan from the heat. Then allow the water to cool until lukewarm before using for cleaning your sinuses. If you boil more water than you need, you can safely store unused boiled water in the refrigerator for about three days.
If your water is hard and has some sediment, it might be a good idea to run the water through a filtering system (such a pitcher with a filter) to remove sediment from the water before boiling.
How to Use a Nasal Irrigation Device
Always read the instructions that come with the device you've chosen. Here are a few more tips to avoid serious infections using nasal irrigation:
1). Wash your hands with soap and water before working with the sinus rinse device and water to be used.
2). Make the sure the device is clean and dry before adding water to it.
3). Use only distilled or boiled water.
4). Use the saline mix recommended by the device's manufacturer. If you'd rather use a homemade saline solution, check with the manufacturer to see your homemade solution will work in their specific nasal irrigation device.
5). When finished with the nasal rinse, be sure to wash your hands, properly clean the nasal rinse device and allow it to air dry before putting it away.
Chronic sinus problems can make your asthma worse; however, keeping your sinuses clean and clear can dramatically improve your asthma. Studies have shown that nasal irrigation may be helpful in cutting down the number and severity of asthma attacks. If you have chronic sinus problems, check with your doctor to see if sinus irrigation is right for you and get a recommendation on which nasal rinse system would work best for your situation.
Please check out my book
Asthma's Nothing to Wheeze At!
Also available on Amazon
Asthma's Nothing to Wheeze At!
You Should Also Read:
Asthma and Sinusitis
NeilMed Sinus Rinse Kit
Is it Asthma or Bronchitis?


Related Articles
Editor's Picks Articles
Top Ten Articles
Previous Features
Site Map



Follow @SherryAsthma
Tweet





Content copyright © 2023 by Sherry Vacik. All rights reserved.
This content was written by Sherry Vacik. If you wish to use this content in any manner, you need written permission. Contact Sherry Vacik for details.