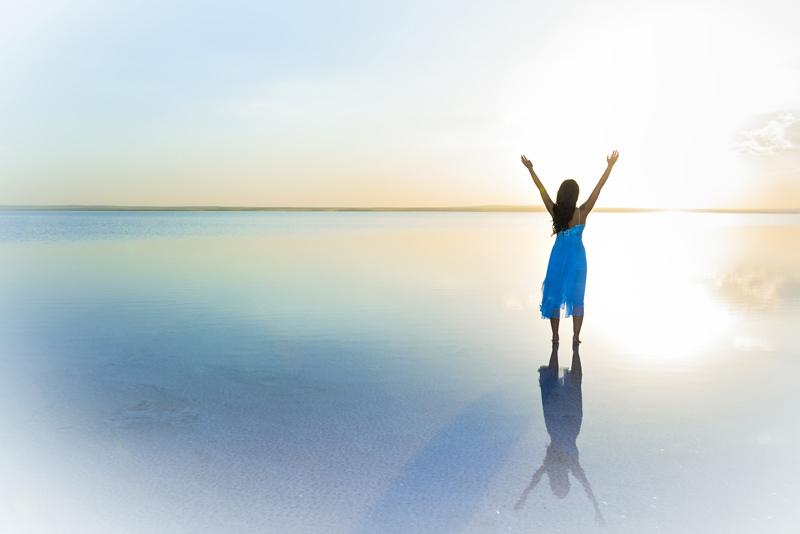 Spring is the time when many of us begin to have nasal and sinus problems due to allergy triggers such as pollen. Did you know that sinus trouble, specifically sinusitis, can also be tied to asthma? The first I heard this was from the allergist who saw me at National Jewish Respiratory and Research Hospital, in Denver, Colorado. The idea that my asthma and sinuses were tied, and that my sinuses could make my asthma worse, was truly amazing. However, this is more than just an idea it is scientific fact.
Sinusitis
According to the Asthma and Allergy Foundation of America (AAFA), about fifty percent of people who have asthma also have chronic sinusitis. Sinusitis is inflammation or infection of the airways lining the hollow sinus cavities in our faces. Adults and children have about four sinuses, and these are connected to the nasal passages that lead down to the throat and lungs. Sinuses typically warm and clean the air we breathe before it passes to the lungs. The sinuses contain cilia and produce mucus, which is the mechanism used to remove harmful bacteria, viruses and pollution from the air we breathe.
Sinuses can become irritated and swollen due to allergy triggers such as pollen and pollution, or can follow a cold or other viral infection. If the sinuses become very swollen, producing increased amounts of mucus, they can become blocked. This blockage creates the perfect atmosphere (in the sinus cavities) for the bacteria and viruses to grow and cause an infection. This is called sinusitis, or a sinus infection which can be classified as acute (lasting less than four weeks), subacute (lasting four to eight weeks), or chronic (lasting longer than eight weeks or more).
Symptoms of a Sinus Infection
Here is a list of the most common signs of a sinus infection in children and adults:
• Pain: in the forehead, around the eyes, upper jaw and teeth, and in the neck, ear and on top of the head.
• Thick green or yellow mucus
• Bad-tasting and/or bad-smelling postnasal drip
• Sore throat
• Fever
• Weakness
• Fatigue
• Cough
Most sinus infections clear up on their own. However, if symptoms last over a week, it is time to see your doctor or health care provider for proper medical care to resolve your sinus trouble.
Sinus and Lungs
Occasionally, sinus infections can travel to the lungs and cause a secondary infection such as bronchitis or even pneumonia. Sinus trouble can also cause your asthma to worsen. A condition known as Sinobronchial syndrome is actually sinusitis that causes problems in the lower respiratory system (the lungs and their airways). The sinus infection can cause a constant drip of inflammatory secretions (from the back of the nose and throat--post nasal drip) that can act as an infectant to the lower respiratory system. Another problem that may develop from post nasal drip is that the constant irritation from post nasal drip can cause bronchial constriction, which can also lead to asthma.
Studies have shown that people who have asthma and sinusitis tend to have more severe asthma attacks and flares, and are more likely to have trouble sleeping. The more severe your asthma is, the chances are higher that your sinusitis will also be worse. Those who have severe or chronic sinusitis also seem to have asthma that is harder to control.
Control Sinusitis and Asthma
There are ways to control both your asthma and sinusitis. Treating your sinus trouble can also help to your asthma symptoms to improve. If your doctor determines your sinusitis is caused by an infection, he/she will recommend a course of antibiotics. Your doctor might also recommend the use of a prescription nasal steroid spray to help relieve the inflammation in your sinus tissues. Your health care provider might also recommend a saline nasal wash to help clean your nasal tissues, while also relieving the pain, pressure and stuffiness common with sinus trouble.
If your sinusitis is caused by allergies, your doctor will help you to find your allergy triggers through allergy tests, and then will recommend the proper medical treatment. You might be prescribed a nasal steroid, antihistamine and possibly even immunotherapy (allergy shots) in order to keep your sinusitis under control. Your doctor will probably also recommend complete avoidance of all allergy triggers.
Once you have your sinusitis under control, you may notice your asthma symptoms are not as severe, and that you have few flares. Each person's body is different and reacts differently to allergies, infections and asthma triggers. So there is no guarantee your asthma will be better, but most people typically find some level of relief for their asthma symptoms by treating their sinusitis. To help yourself find relief, it is very important to follow all direction given by your doctor. That means taking all prescribed medications (for both your asthma and sinuses) as directed, avoiding all allergy and asthma triggers, and living healthy by eating properly, exercising and getting plenty of rest. A healthy body is strong and better able to fight sinus and asthma trouble.
Here is a helpful link to more information about asthma and allergies:
Asthma and Allergy Foundation of America (AAFA):
https://www.aafa.org
Please check out my new book
Asthma Tips & Advice
Now also available on Amazon
Asthma Tips & Advice
You Should Also Read:
Assistance with Medical Costs
Climate Change and Asthma
Understanding Asthma Signs and Symptoms


Related Articles
Editor's Picks Articles
Top Ten Articles
Previous Features
Site Map



Follow @SherryAsthma
Tweet





Content copyright © 2023 by Sherry Vacik. All rights reserved.
This content was written by Sherry Vacik. If you wish to use this content in any manner, you need written permission. Contact Sherry Vacik for details.