Is it Asthma or Bronchitis?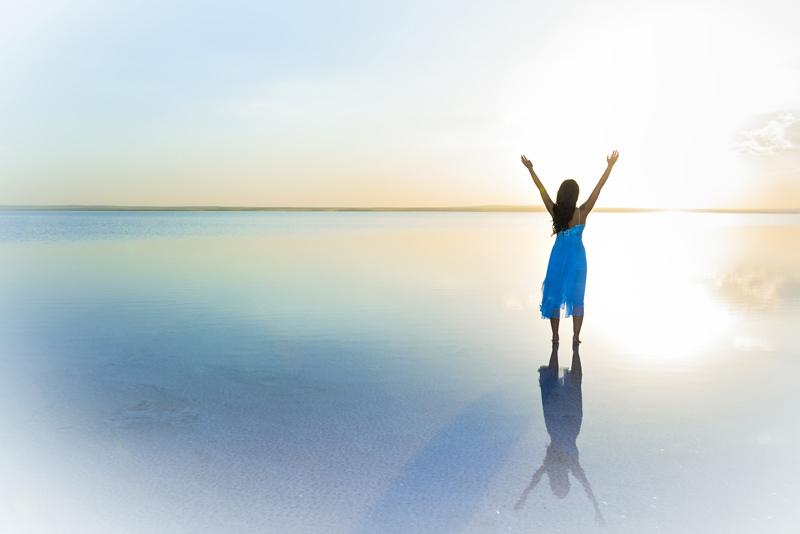 Sometimes you or your kids may have a cough that won't quit, and you wonder if it's asthma or bronchitis. It can be hard to tell the difference between the two. Both asthma and bronchitis affect your airways and lungs. It's also possible you can even have both asthma and bronchitis at the same time; this is known as asthmatic bronchitis. All three conditions deal with inflammation of the airways and lungs, but there are some differences between them.
Bronchitis
Bronchitis is caused by inflammation and swelling of the bronchi in the lungs, and it can be acute or chronic, and be can accompanied by excess mucus. Acute bronchitis is a short-term infection that typically lasts 5-10 days. Bronchitis can be caused by viruses or bacteria.
Symptoms of Acute Bronchitis
Bronchitis can include these symptoms in adults and children:
 Viral infection (such as a cold) or bacterial infection (such as a sinus infection)
 Cough, at first dry, but producing mucus after a few days
 Sore throat
 Runny nose
 Nasal congestion
 Low-grade fever
 Pleurisy (swelling of the pleura—the lining of the pleural cavity surrounding the lungs
 Tiredness and fatigue
 Mucus
Treatment for acute bronchitis is typically lots of rest and drinking liquids to help your body get rid of the excess mucus in your lungs. Treatment may also include an antibiotic if your doctor suspects you have a bacterial infection, or to keep you from developing a secondary infection.
COPD (Chronic Obstructive Pulmonary Disease) or chronic bronchitis
typically consists of daily coughing, accompanied by excess mucus (producing a "wet" cough). This type of bronchitis typically lasts at least 3 months or more. Just like acute bronchitis, chronic bronchitis can start from a viral or bacterial infection that causes the bronchi to become irritated, inflamed and swollen. This can cause long-term changes in your airways and lungs, and may lead to permanent damage of your lung tissue.
Symptoms of Chronic Bronchitis or COPD
may include the following:
 A cough that lasts longer than 3 months or more, for at least 2 years
 Wheezing
 Shortness of breath
 Cough
 Mucus
 Sore throat
 Chest pain
 Tiredness and fatigue
Treatment of chronic bronchitis may include bronchodilators, such as albuterol, to help widen and open the airways to enable easier breathing. Oral or inhaled corticosteroids may be given to help reduce the inflammation and swelling in your lungs. If your doctor finds you have a bacterial infection, you may also receive a round of antibiotics, sometimes prescribed for 21 days in order to get rid of the infection. For those with chronic bronchitis that doesn't respond to these therapies, your doctor may prescribe you a round of pulmonary rehabilitation. Pulmonary rehab teaches you breathing techniques to use when you become short of breath and/or begin to feel an increase of your bronchitis symptoms. Supplemental oxygen may also be prescribed; this might be for only a short time, or may have to be used long-term.
Asthmatic Bronchitis
Asthma and bronchitis can exist at the same time in your lungs. Some of the same triggers that cause asthma are also problematic when you have asthmatic bronchitis. Triggers can include pollution, tobacco smoke, viral or bacterial infections, allergies and more.
Symptoms of asthmatic bronchitis
may include:
 Shortness of breath
 Chest tightness
 Wheezing
 Coughing
 Excess mucus
 Tiredness and fatique
Treatment for asthmatic bronchitis is much as the same as it is for asthma, and may include the use of short-acting bronchodilators, inhaled and/or oral corticosteroids to reduce inflammation, leukotriene modifiers. If your doctor suspects you have a bacterial infection, you'll also receive a round of antibiotics. In addition, if your asthma is caused by allergy triggers, it is important to keep your house as dust-free as possible, wash bed linens at least once a week in hot water, keep pets out of your bedroom, and don't smoke and stay away from others who smoke.
Bronchitis, asthma and asthmatic bronchitis can be challenging to diagnose, so your doctor may use several tests to determine exactly what you have. These test may include a chest x-ray, complete blood tests, CT scan of your chest and heart, along with spirometry and peak flow tests.
Management is the Key to Living a Full Life
Acute bronchitis typically resolves over time, but asthma, chronic bronchitis and asthmatic bronchitis are long-term conditions. Up to now, we've not been able to develop a cure for these conditions, however, proper management can help to relieve your symptoms and allow you to feel better and have fewer flare-ups and hospitalizations. Management includes taking all of your prescribed medications exactly per your doctor's orders, staying away from asthma triggers, eating a healthy diet, and getting plenty of rest. Exercise is another important key to staying healthy, but you should always check with your doctor before starting any exercise program. Management is the key to having a full life in spite of your chronic condition.
Please check out my new book
Asthma's Nothing to Wheeze At!
Now also available on Amazon
Asthma's Nothing to Wheeze At!
You Should Also Read:
What is Asthma?
Corticosteroids to Combat Asthma
Seven Tips to Quiet an Asthma Cough


Related Articles
Editor's Picks Articles
Top Ten Articles
Previous Features
Site Map



Follow @SherryAsthma
Tweet





Content copyright © 2021 by Sherry Vacik. All rights reserved.
This content was written by Sherry Vacik. If you wish to use this content in any manner, you need written permission. Contact Sherry Vacik for details.