Spring Cleaning Your Insides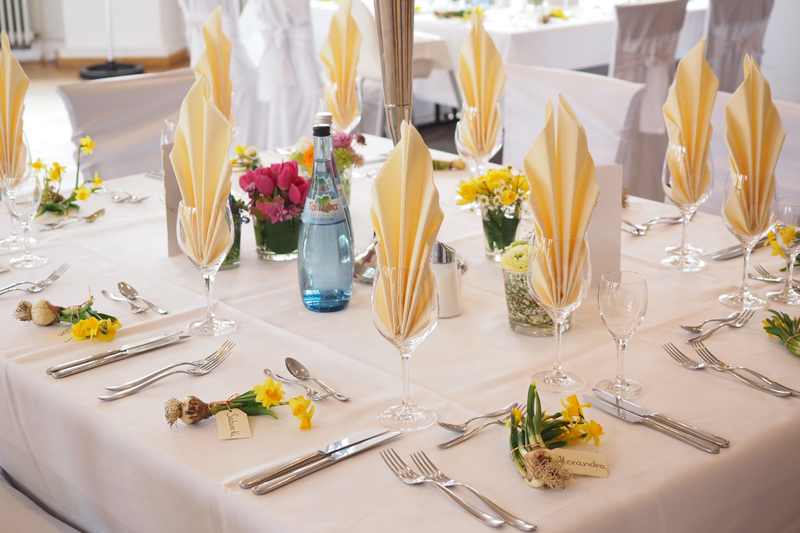 Do you feel the need for a cleanse? With Spring in the air there's an internal desire to excitedly burn off Winter's pounds, sweep out piling dust bunnies, open windows and doors, breathe in fresh air, and shake out the cob webs of Old Man Winter. We move a little faster ridding the previous season's desire to hunker down, hoard and hibernate.

How about a detox or a "Cleanse"? There are juice cleanses, colon cleanses, fruit detoxes, sugar detoxes. We've all seen them, hear about them, witnessed our friends endure them and if we haven't contemplated doing our own detox, we have already fallen victim to restricting our diets, drinking a concoction of herbs in order to get the gunk out of our systems. Cleanses and detoxes are trendy, popular and promise to clear out nasty toxins from our bodies in order to make us "healthier". Are they necessary, though?

Most in the nutrition field insist that a cleanse has little immediate or long term benefits. It can help people introduce more fruits and vegetables into their diet, sure, but as you ingest more greens, denying your body protein in the process is unnecessary. Your liver and kidneys do an amazing job of ridding your body of toxins. If they didn't, we'd all be dead. So as long as you have a functioning liver and kidneys that work (check: have you made a trip to the toilet recently? Yes? Then these organs are working) a juice or detox is unnecessary.

Rather than cleansing your intestines, colon, stomach and other internal organs, how about you work on improving your overall diet? Restricting meals to juices for five days, only to revert back to processed and fast food won't do you good in the short or long term. The time it takes you to make all those juices can be spent working out a healthy meal plan. A juice fast or detox of some sort works a lot like the Easter Season and Lent. You give up a vice for a few weeks, only to binge after Easter. The reason to forego a vice is lost and you haven't gained much.

Instead, how about you do something your entire family or circle of friends can participate in? While this type of cleansing may not allow you the indignity of starving while friends and family eat to their heart's content, your diet can actually expand beyond the water and fruit of an internal cleanse. A long term change in eating habits, rather than a short detox will benefit you and everyone who dines at your table.

Green up (and blue and red) your grocery list.

Fruit stands aren't overflowing with abundant produce just yet, but a few are doling out strawberries and blueberries. Must we wait until May or June to begin munching on succulently sweet fruits? You can add Kale to most any dish you make. A banana with breakfast or avocado for lunch will carry you farther than a muffin or burger. They are less expensive too.

Rock your body.

Dance, dance dance. Turn up the music loud and sing. While you are making dinner with the kids, have them bring in their homework and punch in their playlist. Listen to the music that will attribute to their own hearing loss someday. One adult in my teen life could sing along to the radio with me when I was growing up. I thought it was so cool that a mom knew words to songs I was listening to. While you might not like the tunes, you are becoming in-tune to the pop culture your kids are exposed to. It's a good thing. So clean up your pre-conceived notions that rap or blues or whatever aren't "Your Momma's Tunes." Instead shake off that old person mentality and rock some of your kids music while you rock your body to some good grooves.

As the flowers bloom and the sun shines bright, consider all the great things the coming months have in store for you. Make the most of the fresh fruits and veggies. Get outdoors with your loved ones. Look for a cleanse that's long term and endlessly beneficial.

You Should Also Read:
Spring Clean Your Focus
Spring Clean Your Being


Related Articles
Editor's Picks Articles
Top Ten Articles
Previous Features
Site Map





Content copyright © 2023 by Lisa Plancich. All rights reserved.
This content was written by Lisa Plancich. If you wish to use this content in any manner, you need written permission. Contact Lisa Plancich for details.