Does the Bahá'í Faith Have Dress Codes ?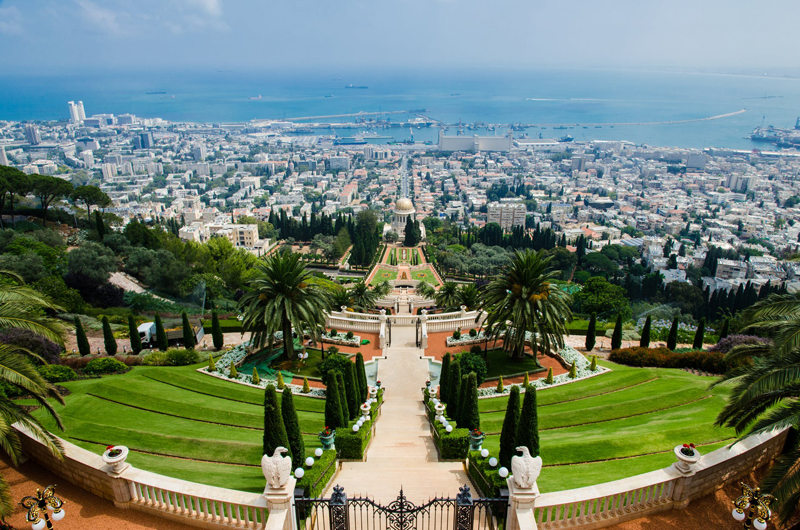 Many of us live in societies who raise up boys to think that if they see some special part of female skin they will experience uncontrollable sexual urges, and thus females must have their clothing regulated. Of course, girls in Western cultures are raised to measure their own value by how much attention is paid to them by boys, and will dress accordingly.
My mother, who lived to be 90, saw changing fashion as successive generations' adopting the clothes, music and behaviors most calculated to offend their parents. When she was a girl, for instance, only 'bad' women wore bras. By the time I was a teenager, only 'bad' girls did not. Each spring, fashion for women presents the latest attempts to sell 'new' ideas, often truly outrageous and unflattering. These days, even men are not protected from foolery and folly.
Since foolishness and pride have not been limited any one generation, religion has sought to guide humanity towards moderation and away from excessive self-absorption, especially in matters of dress and conduct. The Bahá'í Faith is, its followers believe, only the latest chapter in an ongoing religious Book from a single Creator. Like all dispensations before, it is about developing whole and spiritually mature human beings who can control and channel the energy of their material selves into meaningful relationships and the betterment of the world. A large part of that control is internal, but will be reflected in behavior and attitudes.
For instance, respect for God has often been shown by the manner of dress. Bahá'u'lláh, the Prophet Founder of the Bahá'í Faith, emphasized deeds over dress and removed old and extreme limitations on apparel and hair. His teachings focus instead, on the importance of moderation in all aspects of life. He left clothing to the discretion of the individual, and at the same time called upon His followers "not to transgress the bounds of propriety and to exercise moderation in all that pertains to dress." - Bahá'u'lláh,
Kitáb-i-Aqdas, The Book of Laws,
p. 242
The Bahá'í Writings encourage detachment from this world and its vanities, since such attachment distracts the individual from life's purpose, which is to develop virtues. "This does not, however, constitute a form of asceticism or imply a rejection of life's pleasures. Bahá'u'lláh explains: Should a man wish to adorn himself with the ornaments of the earth, to wear its apparels, or partake of the benefits it can bestow, no harm can befall him, if he alloweth nothing whatever to intervene between him and God, for God hath ordained every good thing, whether created in the heavens or in the earth, for such of His servants as truly believe in Him. Eat ye, O people, of the good things which God hath allowed you, and deprive not yourselves from His wondrous bounties. Render thanks and praise unto Him, and be of them that are truly thankful." -
The Compilation of Compilations
vol. I, p. 78
So, without scriptural specifics about dress codes, what guidance do Bahá'ís use?
"Such a chaste and holy life, with its implications of modesty, purity, temperance, decency, and clean-mindedness, involves no less than the exercise of moderation in all that pertains to dress, language, amusements, and all artistic and literary avocations. It demands daily vigilance in the control of one's carnal desires and corrupt inclinations. It calls for the abandonment of a frivolous conduct, with its excessive attachment to trivial and often misdirected pleasures. It requires total abstinence from all alcoholic drinks, from opium, and from similar habit-forming drugs. It condemns the prostitution of art and of literature, the practices of nudism and of companionate marriage, infidelity in marital relationships, and all manner of promiscuity, of easy familiarity, and of sexual vices. It can tolerate no compromise with the theories, the standards, the habits, and the excesses of a decadent age. Nay rather it seeks to demonstrate, through the dynamic force of its example, the pernicious character of such theories, the falsity of such standards, the hollowness of such claims, the perversity of such habits, and the sacrilegious character of such excesses." - Shoghi Effendi, The Advent of Divine Justice, p. 30



You Should Also Read:
What's So Important about Good Deeds ?
The Value of Chastity
Virtues - Best Fuel for Business Success


Related Articles
Editor's Picks Articles
Top Ten Articles
Previous Features
Site Map





Content copyright © 2023 by Cheryll Schuette. All rights reserved.
This content was written by Cheryll Schuette. If you wish to use this content in any manner, you need written permission. Contact Cheryll Schuette for details.