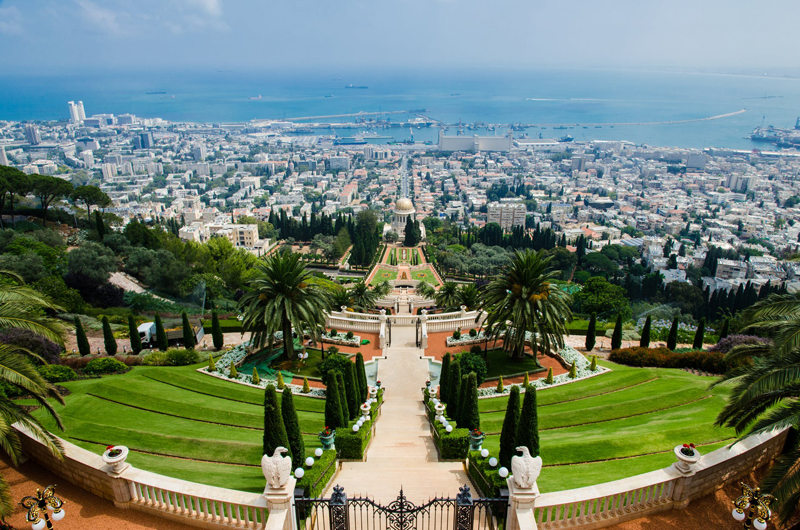 Bahá'ís are striving to be the change they want to see in the world. "In the current climate of social and moral decline, when, in the world at large, corruption, hypocrisy and compromise are endemic, and where words, unsupported by actions, have lost their value, the followers of Bahá'u'lláh are challenged to become "Bahá'ís in character as well as in belief", to strive determinedly to exemplify the Bahá'í standard, to become distinguished for their morel excellence, and, by the quality of their individual lives and the nature of their Bahá'í community life to demonstrate the vitalizing power of the Cause not only to bring peace, security and true spiritual happiness to the individual heart, but to transform society as well." - A Chaste and Holy Life, p. iii

The word chastity is commonly used in social media only to refer to sexual matters lately, but it encompasses much more. "Such a chaste and holy life, with its implications of modesty, purity, temperance, decency, and clean-mindedness,

- involves no less than the exercise of moderation in all that pertains to dress, language, amusements, and all artistic and literary avocations.

- It demands daily vigilance in the control of one's carnal desires and corrupt inclinations.

- It calls for the abandonment of a frivolous conduct, with its excessive attachment to trivial and often misdirected pleasures.

- It requires total abstinence from all alcoholic drinks, from opium, and from similar habit-forming drugs.

- It condemns the prostitution of art and of literature, the practices of nudism and of companionate marriage, infidelity in marital relationships, and all manner of promiscuity, of easy familiarity, and of sexual vices.

- It can tolerate no compromise with the theories, the standards, the habits, and the excesses of a decadent age. Nay rather it seeks to demonstrate, through the dynamic force of its example, the pernicious character of such theories, the falsity of such standards, the hollowness of such claims, the perversity of such habits, and the sacrilegious character of such excesses." - Shoghi Effendi, The Advent of Divine Justice, p. 30

Moderation is more of challenge for me than some of the other requirements, because I am basically impatient. I want change NOW, not over time, little by little; and I am my own worst critic. The fact that violence is so commonly employed to force change these days suggests that others are similarly afflicted!

Also, it seems to me that immoderation is the primary tool for attracting attention, whether the topic is fashion, diets, politics, music, work and play. New ideas are rare, but instead, extensions of old ones are pushed to ever greater extremes. Hemlines, weight loss plans, Olympic records and outrageous radio talk show statements come to mind, but I'm sure everyone can find many more instances.

Bahá'ís, from wherever in the world they may be found, from whatever culture, age group and religious background, have the same ultimate goal: to improve their own character and thereby make a better world. Their individual goals towards being a part of that change may be diverse, but the tools they will have the same source: Bahá'u'lláh's guidance and laws for this day.

The supreme administrative body of the Bahá'í Faith, the Universal House of Justice, explains the process this way, "Just as there are laws governing our physical lives, requiring that we must supply our bodies with certain foods, maintain them within a certain range of temperatures, and so forth, if we wish to avoid physical disabilities, so also there are laws governing our spiritual lives. These laws are revealed to mankind in each age...and obedience to them is of vital importance if each human being, and mankind in general, is to develop properly and harmoniously. Moreover, there various aspects are interdependent. If an individual violates the spiritual laws for his own development he will cause injury not only to himself but to the society in which he lives." A Chaste and Holy Life, p. 1

These laws are not puritanical, nor is mankind expected to follow an ascetic lifestyle. Moderation in all things is needed, and such enjoyment is encouraged--as long as it doesn't interfere with spiritual growth. Should anyone, Bahá'u'lláh assures us, "...wish to adorn himself with the ornaments of the earth, to wear its apparels, or partake of the benefits it can bestow, no harm can befall him, if he alloweth nothing whatever to intervene between him and God, for God hath ordained every good thing, whether created in the heavens or in the earth..." - quoted in The Advent of Divine Justice, p. 33

"Arise, O people, and, by the powers of God's might, resolve to gain the victory over your own selves, that haply the whole earth may be freed and sanctified from its servitude to the gods of its idle fancies..." - Gleanings from the Writings of Bahá'u'lláh, XLIII, p. 93

Such a change in individual and cultural behavior is going to take work and faith--little by little, day by day.
You Should Also Read:
What Bahá'ís Think is Happening in the World
Sex and the Single Bahá'í
Humanity's Greatest Tragedy


Related Articles
Editor's Picks Articles
Top Ten Articles
Previous Features
Site Map





Content copyright © 2022 by Cheryll Schuette. All rights reserved.
This content was written by Cheryll Schuette. If you wish to use this content in any manner, you need written permission. Contact Cheryll Schuette for details.