Local Spiritual Assemblies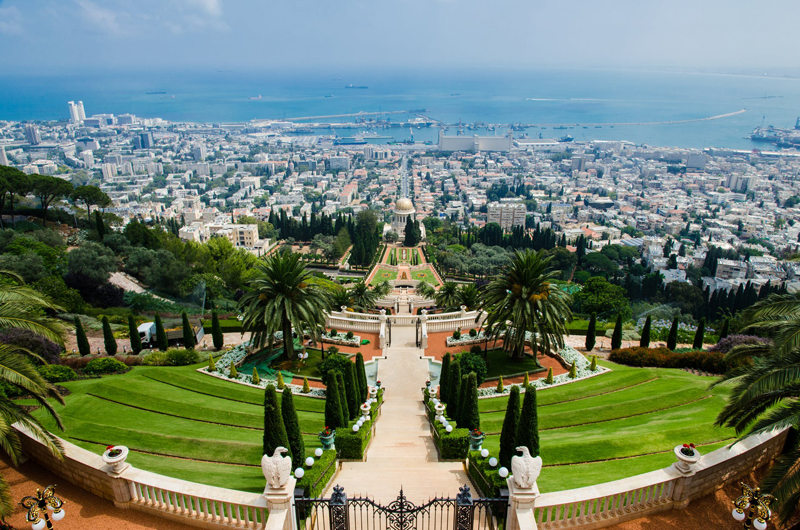 April 21st is election day for more than six million Bahá'ís around the world. The Bahá'í Faith has no clergy, so the administrative affairs of the religion are handled by elected institutions decreed by Bahá'u'lláh, defined by 'Abdu'l-Bahá, and implemented by Shoghi Effendi.

This administrative system operates planet wide, with local, regional, and national Spiritual Assemblies all governed by one international House of Justice. These nascent Assemblies will gradually evolve and develop into the Houses of Justice that Bahá'ís believe to be the pattern for civilization in the future: "The divinely ordained institution of the Local Spiritual Assembly operates at the first levels of human society and is the basic administrative unit... It is concerned with individuals and families whom it must constantly encourage to unite in a distinctive Bahá'í society, vitalized and guarded by the laws, ordinances and principles of Bahá'u'lláh's Revelation. It protects the Cause of God; it acts as the loving shepherd of the Bahá'í flock." --Local Spiritual Assemblies, in The Compilation of Compilations Vol II, p. 29

Every Bahá'í over the age of 21 is eligible to vote and to be elected to serve a yearly term on the nine-member body. Elections have no campaigning and no slate of candidates, allowing everyone to vote with independent conscience. (See the article on Bahá'í Elections, link below.) From the body of the believers in an area, nine must be chosen by secret ballot: "...it is incumbent...to consider without the least trace of passion and prejudice, and irrespective of any material consideration, the names of only those who can best combine the necessary qualities of unquestioned loyalty, of selfless devotion, of a well-trained mind, of recognized ability and mature experience...." -- ibid, p. 42

Consultation on the needs and development of the Bahá'í community they serve requires much of Assembly members, for although the institution may be both divine and empowered, its individual members have neither special status nor any personal decision making power within the community. They do not have titles, nor entitlements. 'Abdu'l-Bahá outlined their duties this way: "The prime requisites for them that take counsel together are purity of motive, radiance of spirit, detachment from all else save God, attraction to His Divine Fragrances, humility and lowliness amongst His loved ones, patience and long-suffering in difficulties and servitude to His exalted Threshold." -- ibid, p. 44

Is this set of ideals in place yet? No, not completely; but Bahá'ís are working on it, daily, with prayer and commitment to making the world a better place.
You Should Also Read:
Bahá'í Elections
Bahá'í Administration
Bahá'í Ridván Festival


Related Articles
Editor's Picks Articles
Top Ten Articles
Previous Features
Site Map





Content copyright © 2022 by Cheryll Schuette. All rights reserved.
This content was written by Cheryll Schuette. If you wish to use this content in any manner, you need written permission. Contact Cheryll Schuette for details.