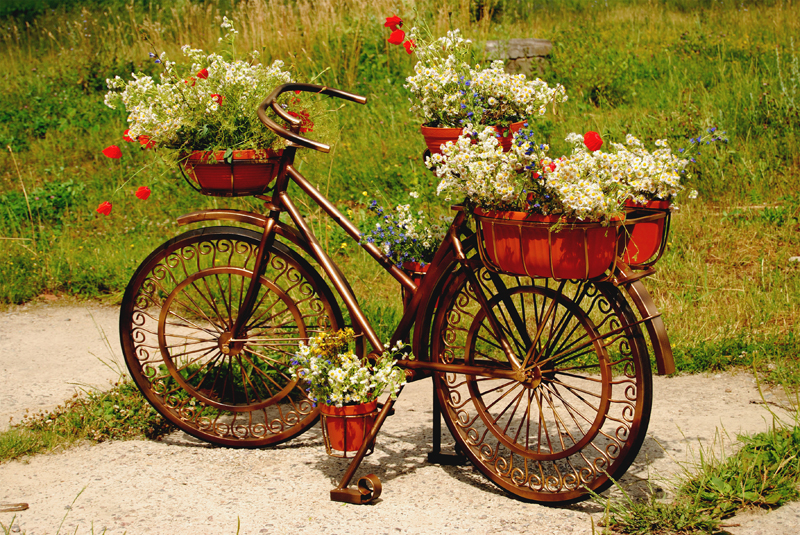 Have you tried growing a lemon tree in a container? I hope so – it's such an easy proposition that everyone with any sense and the right conditions will fall for it! I think the word lemon actually means versatility in a dictionary yet to be published.

This small selection of recipes may just be enough to titillate your taste buds. Have fun. You may have your own versions already tried and tested, but if not try these – they all work well.

LEMONY OLIVE OIL:
Drizzled over all sorts of things from couscous and quinoa to rice and baked potatoes to roast vegetables and salads it adds that 'je ne sais quoi' to food and will make everything thus served taste moreish. Makes a lovely hostess gift too.

Take 250ml of extra virgin cold-pressed olive oil and to it add 4 whole peeled cloves of garlic and 3 - 5 strips of un-waxed lemon zest (peel thinly, avoiding the pith). Put this mix into a stainless steel saucepan and warm up slowly for some 30 minutes. Do not let it simmer or boil. Then take it off the heat and allow to cool completely uncovered (or use some 'breathable' muslin cloth if you must cover it for some reason).

While the flavoured oil is cooling, take a few sprigs of fresh organic thyme, place them on a baking sheet lined with baking paper and dry them yourself in a slow oven (275F) for about 20 minutes. Add the dried thyme to the cooled oil and decant into a sterilized dark bottle, mix it up, leave for one day then enjoy using it to zest up your food. It keeps for around two weeks – so only make enough to suit your table. Delicious and subtle to be sure.

LEMON HERB SALT
This is soooo nice sprinkled over anything you may want to add lemon to … grilled fish, chicken, vegetables or salads – another easy way to lift your cooking to yummy heights. It takes time to make, but worth the effort by far. I prefer to use lemons, but limes, oranges or a citrus mix also works. Another hostess gift? Yep.

Preheat your oven to 225F. For a cup of Lemon Herb Salt, zest 2 – 3 organic un-waxed lemons and dry these in the oven on a tray lined with baking paper. Do this slowly until the zest is completely dry and crumbly (an hour plus some). Chop some fresh herbs finely enough to get about 1 'phat' Tbsp. each of fresh parsley, oregano and rosemary. Take 1 cup coarse sea salt (or use Maldon flakes) and add the zest and herbs and some coarsely ground black pepper to taste, put the mix into your food processor and pulse for a minute or so – get the salt as fine as you would like it to be. That's it – it's that easy to make. It stores well in air-tight glass jars for some 8 weeks or so.

Just by the way, fast running iodated salt will not work with this recipe, and if you cannot find un-waxed lemons (or other citrus), soak your fruit in strong white vinegar water for around 30 minutes, scrub/rub them then dry them off completely before zesting. P S Put a swag in your tail and add some dried chillie flakes before pulsing and use this mix over prawns. Heavenly!

GREMOLATA
You don't even need a recipe to make this – and you may have come across it before – but, just in case you haven't, here is the method. There are some changes you can make to the traditional mix (like adding orange zest and/or toasted pine nuts) but essentially, Gremolata is made of lemon zest, flat-leaf parsley and fresh garlic.

Uses? Many! Sprinkle it over grilled meats, lamb or veal stews; serve it over pasta with melted butter and parmesan … or even add it to some pizzas. Gremolata does good service in a lot of places. Make as much as you need, but make it fresh every time, and keep the ratio of ingredients to 2 to1 to 2 … two measures of finely chopped parsley to one measure of lemon zest to two cloves of fresh minced garlic.

PRESERVED LEMONS
Well here is another easy thing to do to make your cooking take off especially when serving Moroccan or Middle Eastern dishes. I like adding the peel to everyday green salads too.

Use 4+ organic and wax-free lemons, 4+ Tbsp. coarsely ground sea salt and the juice of 4 more lemons (4+ for their peel and 4+ for their juice.) Top and tail then cut the lemons in quarters Pack each lemon tightly surrounded with salt and stuff them into a sterilized glass jar one on top of and next to the other leaving as little space as possible. Really squash 'em in! Fill the jar with fresh lemon juice, close and leave for about 3 days to think. After this, open up the jar, pour out half the juice and top up with fresh juice, reseal and leave it in a cool place (not the fridge) for about 4 weeks. Some people add a teaspoon of sugar, some toasted coriander seeds and even chillie flakes, but this would be a personal choice.

To use, remove whatever you need from the jar, scrape away the pulp (it's the rind you use) and rinse off briefly before slicing or chopping it. Zing'll go the strings of your heart!

LIMONCELLO (Lemon Liqueur)
Make this about three weeks before you plan to have your party, but know that you don't need to have a party to make your own Lemon Liqueur – it's a fine way to end any evening or to have a cocktail or two.

To make about a litre and a half of Limoncello, take 10 - 12 organic lemons and peel off the skin very thinly (avoid the bitter pith) and submerge these in a litre of vodka; use a glass jar/bowl and cover it with a linen (or similar) cloth leaving it to infuse for 10 – 20 days. The peel will lose most of its colour as the liquor becomes yellowy (and as the days go by, the developing scent is gorgeous!) When ready, strain the peel from the liquid and add this to a cool simple syrup made with a litre of water and 3 cups of white sugar (you know how to make this I am sure). Stir well, strain again if necessary, pour into sterilized swing top bottles and leave in a dark place for about 3 weeks at room temperature. Be patient, it is worth waiting! Once matured, store the Limoncello in the freezer … it won't freeze because of the high alcohol content. Serve in iced shot glasses. Sigh.

................................................................................

CASUAL VISITOR … and just browsing? Why not sign up to the Container Garden newsletter? It won't matter what space or how many pots you have or even how much time you have to spend in your container garden; what will matter is that you get our reminders and good advice and ideas all in one interesting article.
You Should Also Read:
Lemon Trees in Containers
Super Fruit - STRAWBERRY
Lemons for Hearth and Home


Related Articles
Editor's Picks Articles
Top Ten Articles
Previous Features
Site Map





Content copyright © 2023 by Lestie Mulholland. All rights reserved.
This content was written by Lestie Mulholland. If you wish to use this content in any manner, you need written permission. Contact Lestie Mulholland for details.