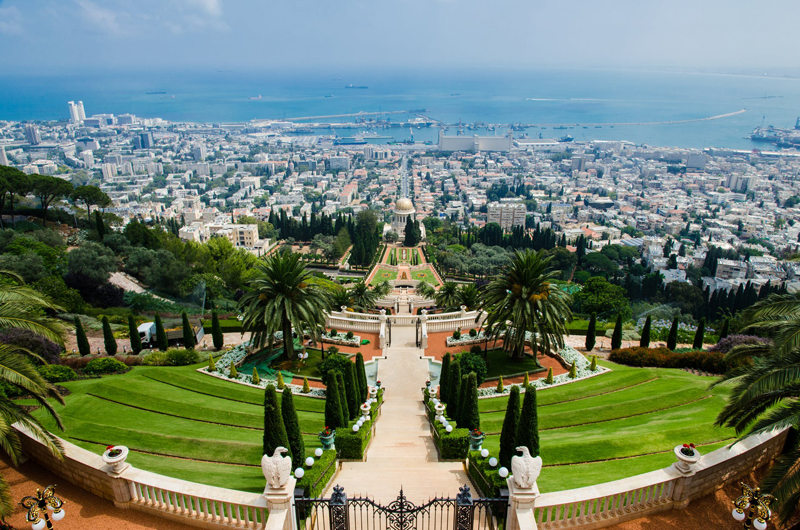 Bahá'ís are busy people. Hey, everyone is busy, these days! The list is endless. There are not enough hours in the day. Burnout is so common that it is now the norm for populations in industrialized countries. (I suppose the poor who are overwhelmed do not have the advantage of fancy names for their misery.)

Here in no particular order, is some of the preventive guidance I have found within the Bahá'í Faith:

* Start every day by choosing to be happy about waking up, instead of anticipating annoyances. Perspective is everything. Besides, happiness isn't about what happens to you; it's how you choose to respond. "If we are not happy and joyous at this season, for what other season shall we wait and for what other time shall we look?" - Tablets of 'Abdu'l-Bahá, vol 3, p. 641

* Schedule downtime on your daily list. Make time to enjoy what really matters. Turn off the TV, phone(s), email, family/neighbor/political squabbles. Engage in a creative activity, one that brings peace and happiness. Even 15 minutes a day can lighten mood and relax tensions.

* Cultivate the Spirit. Mindfulness is touted as the current wonder drug, but it is only a new name for an age-old set of practices. Prayer, meditation, breathing, humming, drumming, Tai Chi, yoga--for examples--allow some time to BE instead of always Doing. "If people only realized it, the inner life of the spirit is that which counts, but they are so blinded by desires and so misled that they have brought upon themselves all the suffering we see at present in the world. The Baha'is seek to lead people back to a knowledge of their true selves and the purpose for which they were created, and thus to their greatest happiness and highest good." - Lights of Guidance, p. 114

* Take care of your body: make time for adequate sleep, get moving, feed it what it needs. Sleep debt is now a cultural norm, but it harms thinking, health, and mood. Exercise, bright light and fresh air enhance mood as well as fitness. Nutrition is also important: "At whatever time highly-skilled physicians shall have developed the healing of illnesses by means of foods, and shall make provision for simple foods, and shall prohibit humankind from living as slaves to their lustful appetites, it is certain that the incidence of chronic and diversified illnesses will abate, and the general health of all mankind will be much improved. This is destined to come about." - Selections from the Writings of Abdu'l-Bahá, p. 156

* Make it a practice to be grateful. It helps me to keep a notebook and list each evening the blessings and other things/events/people I'm glad I had that day. Otherwise, I can forget that: "Verily the most necessary thing is contentment under all circumstances; by this one is preserved from morbid conditions and from lassitude. Yield not to grief and sorrow: they cause the greatest misery. Jealousy consumeth the body and anger doth burn the liver: avoid these two as you would a lion." - Bahá'u'lláh and the New Era, p. 108

* Pick your battles. Choose only what really matters, and for which you have the resources. Robbing your own health, finances or relationships does no one any good in the long run. "There are also the situations in which an individual...is confronted with an urgent need which neither justice nor compassion could allow to go unheeded and unhelped. How many are the stories told of 'Abdu'l-Bahá in such situations, when He would even take off a garment He was wearing and give it to a shivering man in rags. But in our concern for such immediate obvious calls upon our succour we must not allow ourselves to forget the continuing, appalling burden of suffering under which millions of human beings are always groaning....The principal cause of this suffering, which one can witness wherever one turns, is the corruption of human morals and the prevalence of prejudice, suspicion, hatred, untrustworthiness, selfishness and tyranny among men. It is not merely material well-being that people need. What they desperately need is to know how to live their lives--they need to know who they are, to what purpose they exist, and how they should act towards one another; and, once they know the answers to these questions they need to be helped to gradually apply these answers to every-day behavior. It is to the solution of this basic problem of mankind that the greater part of all our energy and resources should be directed..." - Lights of Guidance, p. 122

* Learn to ask for help. Build a network of supportive family and friends and contribute to those relationships so that when you need something, you can feel okay about asking. Maintain your connection to God, as well, which is also a connection to your own self: "Pray to God that He may strengthen you in divine virtue, so that you may be as angels in the world, and beacons of light to disclose the mysteries of the Kingdom to those with understanding hearts." - 'Abdu'l-Bahá, Paris Talks, p. 61


You Should Also Read:
Finding Contentment
Tools for Dealing with Crises
If Things Look Bad Change Your Perspective


Related Articles
Editor's Picks Articles
Top Ten Articles
Previous Features
Site Map





Content copyright © 2023 by Cheryll Schuette. All rights reserved.
This content was written by Cheryll Schuette. If you wish to use this content in any manner, you need written permission. Contact Cheryll Schuette for details.