Green Ingredients Recipes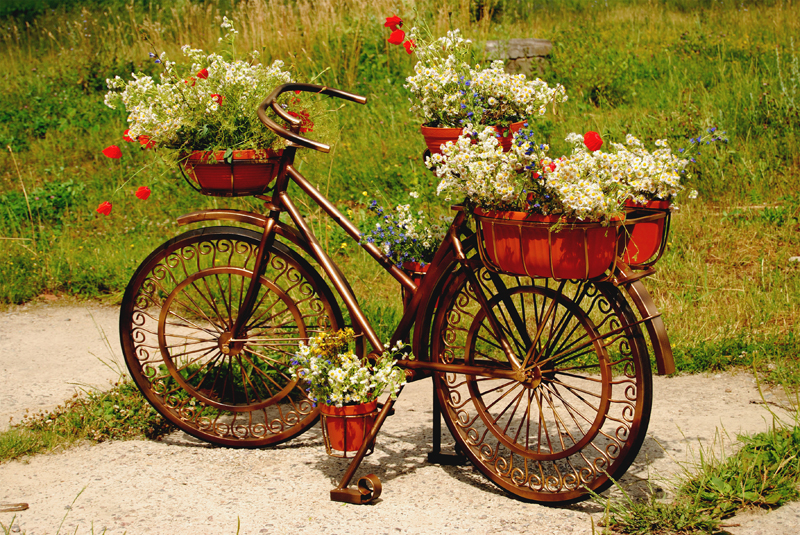 Growing your own food is great, but sometimes we just can't do it all for many reasons, so wherever you find yourself on the scale of growing your own and whatever time of the year it is, add these recipes below to your recipe box, tempt your palate and see what you think.

SPINACH AND BROCCOLI PATTIES WITH BASIL MAYO (Makes 18 – 20)
In a little water boil together 200gr spinach, 350 gr broccoli florets and simmer until the broccoli is tender (not soft). Drain and mash roughly. Add 250m fresh-grated parmesan cheese, 100gr feta cheese and 500ml fresh white breadcrumbs. Season to taste with salt, freshly ground black pepper and a grating of fresh nutmeg. Mix all well adding more breadcrumbs to bind the mixture if you need to, then refrigerate for an hour. When ready, roll the mixture into balls, flatten and shallow fry them in olive oil until golden brown on both sides. Drain on a paper towel and serve warm with Basil Mayo. I love dill with spinach, so I add 1Tbs finely chopped dill to my mix.

Make the Basil Mayo making a smooth puree of 125ml mayonnaise, 60 ml full cream yoghurt, 125ml basil leaves, grated rind of a lemon, 10-15ml freshly squeezed lemon juice and salt and pepper to taste.

LETTUCE SOUP WITH CUCUMBER CROUTONS Serves 8 - 10
Melt 30gr butter in a large saucepan over low heat then add the 6 finely sliced spring onions (white part only) and cook until soft (2-3 minutes). Add two large peeled and chopped potatoes, stir around then add 1.7 litres warm vegetable stock and bring to the boil, simmering until the potatoes are soft. Add 450gr roughly chopped butter lettuce and stir until just wilted. Remove from the heat and allow to cool a bit before using a blender to make a puree of the mixture. Stir in 60ml sour cream and 30ml chopped chives and season to taste. To serve, sprinkle chives on top and add some cucumber croutons. A squiggle of fresh cream will not go amiss.

To make cucumber croutons, peel (or not) a room temperature cucumber, slice it lengthways in half and remove the pips. Slice these into fairly fine pieces, (fine enough anyway to float and not sink); they should look like little crescents. To gild the lily, dip the edge of the peeled cucumber croutons in finely chopped parsley for a splash of colour.

THAI GREEN CHICKEN CURRY Serves 6-8
Green Curry Paste can be made ahead of time and stored in the 'fridge in an airtight container (glass is best).

To make this, use a blender to process all to a paste. Combine 4 large green seeded and roughly chopped chillies, 1 sliced piece of lemongrass (white part only), 4cm piece of fresh ginger, a large bunch of cilantro, a large bunch of basil, 2 limes – rinds and juice, 3 cloves chopped garlic, 15ml ground coriander, 15ml ground cumin, 5ml paprika and 45ml peanut oil.

For the Green Curry, heat 15ml oil in a large saucepan on high the sauté a chopped onion until tender but not coloured. Stir in 60ml green curry paste and fry for 2-3 minutes until fragrant (bliss!) Add a 400gr tin of coconut milk, 500ml chicken stock, 30ml fish sauce and 5ml caster sugar and simmer for 10 minutes. Blanche 140gr mangetout, 100gr fresh asparagus tips (only fresh or leave out), 180gr halved and trimmed green beans and add to the mix along with 500ml roasted shredded chicken (breasts or thighs). Add 5 sliced baby marrows and cook for some 10 minutes, (the vegetables will tell you when but you don't want them to be mushy). Season with salt and pepper to taste and serve garnished with cilantro and a squeeze of lime with fragrant basmati rice (add a crushed stalk of lemon grass when cooking the rice and remove before serving).

BROCCOLI AND PESTO FARFALLE (or Penne or pasta squirls) Serves 6-8
Melt 30 gr butter in a saucepan and fry 4 sliced baby marrows. Add a clove of finely chopped garlic and a seeded chopped red chillie and fry for a minute or so then set aside. Boil 250gr farfalle pasta in salted water. 5 minutes before the pasta is done, add in 350gr broccoli florets, bring back to the boil and simmer until broccoli is tender and pasta al dente. Drain, toss in a splash of olive oil, return to the pot and add the baby marrow, the grated rind and juice of a lemon, 250ml frozen peas, 125gr basil pesto and heat through for some 3 minutes (give the peas a chance to defrost). Serve sprinkled with 125ml slivered toasted almonds.

ROASTED GREEN CHILLIES
If you have a spiced up palate and enjoy a bit of bite with your food, then this recipe will serve you well, it can be used in all sorts of places from here to there! It is simple to do (though a bit fussy?) but the more often you make it the easier it becomes. By the by, I often make a bottle or two to take to friends as a hostess gift when I go out to eat.

You can use any green chillie that you like and any heat that you like – some good ones are Hatch, Anaheims and Poblanos but there are many others so it's your choice. We are talking green cuisine here, but there would be no reason not to make this recipe using any chillie – go for mixed colours, that will look good and taste just as good.

Make a vinaigrette with olive oil, red wine vinegar, freshly ground sea salt and a touch of sugar (or a drop or two of sweet sherry to taste). Whisk it well, pour into a glass container and let it be while you prepare the chillies.

These you wash off, shake dry then roast over an open flame (gas ovens are so easy for this). If you don't use gas in the kitchen, then use the grill. What you want to do is to burn, blacken, grill, roast and/or char the chillies. Once done, put them in a paper bag for about 5 minutes to sweat and cool down enough for you to be able to handle them. Doing this makes it easy to remove the skins which should just peel away readily.

Once your chillie flesh is exposed, trim the fruit, slit it open and remove any seeds and veins. While they are still warm, soak them in the vinaigrette tossing them well to make sure they are completely covered. Leave them then to get cold. They will keep for up to three days in the 'fridge. A delicious side to steak, burgers, salads, vegetables and even scrambled eggs. Yum.

P S I use gloves when handling chillies … nuff said.

Growing your own food is so satisfying – anyone can grow vegetables - it's rewarding to harvest the fresh produce from your own containers. So many people have said this because it's true – you have to try it to see for yourself. I hope you will and do.

What's cooking right now?

................................................................................

CASUAL VISITOR … and just browsing? Why not sign up to the Container Garden newsletter? It won't matter what space or how many pots you have or even how much time you have to spend in your container garden; what will matter is that you get our reminders and good advice and ideas all in one interesting article.



You Should Also Read:
Red Pepper Relish
Recipes wth BASIL
Spinach and Dill Pots


Related Articles
Editor's Picks Articles
Top Ten Articles
Previous Features
Site Map





Content copyright © 2023 by Lestie Mulholland. All rights reserved.
This content was written by Lestie Mulholland. If you wish to use this content in any manner, you need written permission. Contact Lestie Mulholland for details.