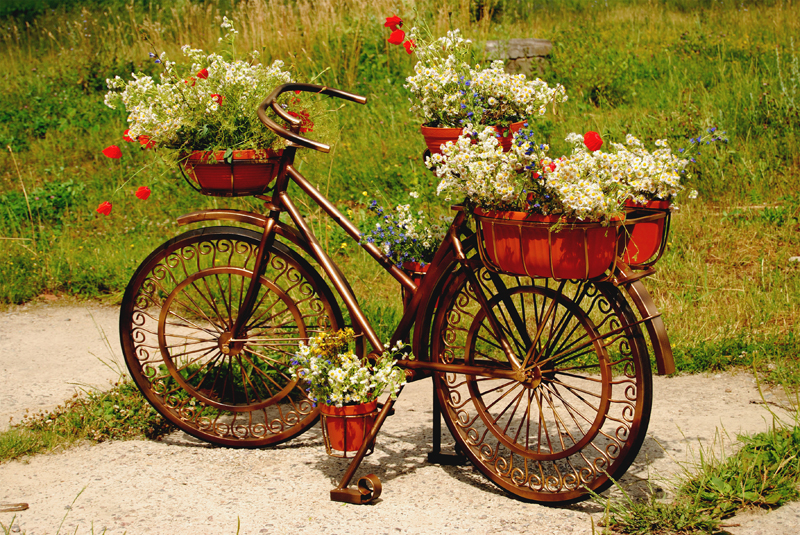 Growing plants in containers indoors can be so rewarding – of course you know this, and many if not most of us have grown something in a pot and stuck it in the bathroom to pretty up the space, temporarily greet family visitors or just because we liked it. I don't know how many of these survived as they should have … but I do know how many died under my tender loving care! Sometimes just knowing and understanding more about a subject helps 'to keep the home fires burning,' so here follows some information to ground your decisions for growing some plants in your bathroom and elsewhere in your home.

Plants do a lot more than just beautify some indoor space, windowsill or corner … there has been a lot of research that proves quite clearly that surrounding ourselves with plants and flowers and herbs and such bring a host of physical and mental health benefits to the fore. Plants are naturally therapeutic and when you add that to their beauty and usefulness, well, it make a lot of sense to get some inside pdq.

There are many common houseplants and blooming container plants that fight home pollutants like VOCs (volatile organic compounds). These VOCs found in air indoors come from compounds in paint, furnishings, clothing, building materials, carpet and other household cleaners, plastics and treated surfaces; and it is a case of phytoremediation, where plants absorb these dangerous-to-us pollutants thus making the air cleaner and sweeter.

Which one? Top of the pops include the Purple Waffle Plant (Hemigraphis colorata) which is a tender perennial, grows to about 6 inches high and suits both sun and partial shade in warm climates; or a Variegated Wax Plant aka Hoya or Porcelain flower (Hoyo carnosa) which is a climber and suitable for Big Bathroom Corners (all capitals!) but doesn't mind low light; or an Asparagus Fern (asparagus densifloris 'Meyersii') which grows up to about 24 inches high and prefers partial shade and a moist atmosphere. We call this plant Cat's Tails here in South Africa, I love it, it's one of nature's perpetually exploding lime green fireworks.

Of course you can add any English Ivy too – though if you follow Feng Shui, you will know that it is unlucky to bring Ivy indoors. Other plants that are known to remove air toxins include ficus, philodendrons, spider plants, ferns, palms and the rubber plant.

Plants increase humidity and decrease dust in your home in general, so they help fight colds and flu and allergies. Plants make you optimistic – yes they do! They reduce stress and anxiety, improve well-being, soften depression, increase feelings of being in control, of relaxation, calm and happiness. They ground you whether you are aware of it or not … perhaps it is because you have to look after something? Plants also help you think better, be more creative, improve your memory and ability to concentrate. Overall, plants just improve your quality of life. A junior school nearby where I live has a plant in every classroom that the children look after. The life lessons alone are worth it.

Now when it comes to looking after any house plant there are some easy and standard rules to follow for success and much enjoyment of what you grow. Follow these guidelines and you can't go wrong unless you try hard.

** Check your plants on the same day every week.
** Check the moisture level of the soil and only water if it is dry. Most houseplants die because they are being over-watered.
** Keep turning the pots towards the source of light so that you get even growth.
** Prune and shape them to keep them tidy and touched. A plant will know if you really care!
** Remove all yellow and brown foliage and dead blooms.
** Clean plants with a soft cloth, a paint brush or give them a shower (depending on the plant). ** Avoid using glossy commercial chemicals to shine the leaves.
** Feed every two – four weeks with a water soluble fertiliser. Every time you feed, turn the pot.
** Know what your chosen plant needs and likes, how to water it and how to care for it.
** Use tepid water, in general plants do not like icy cold water.
** Repot at least annually, swap around, change pots, use cachepots, mix and match too – you don't only have to have one plant per pot, just plants with similar needs.
** Avoid messy plants – those that shed flowers and pollen or spore – cleaning up after them in the house may mean you won't look after them, may lose them and give up on indoor plants.

Okay … so let's consider some plants that will thrive in bathrooms, humid conditions, like medium to low light, are right-sized and need just a little care for the busy housekeeper – you.

Spathiphyllum spp
Peace Lilies don't need large amounts of water to survive and are perfect for low-light areas. Keep the soil moist, trim away dead leaves and flowers and keep the leaves free from dust. An all-over spritz now and then will be appreciated.

Aglaonema 'Maria'
This is a firm favourite that grows well in low light though it may become 'leggy' if the light is too low. Keep it out of the wind, protect it from the cold, avoid direct sunshine and keep soil moist.

Anthurium andreanum
If a splash of colour is what you are looking for then this plant will give you long-lasting flowers for 3 seasons (spring to autumn). Even though it needs bright light to bloom, it will not do well in direct sunshine and, as it loves humidity, a bathroom is a good place. If the tips of the leaves go brown, that's a sign of dry air. It is a beautiful plant and another firm favourite because of the unusual 'flowers' BUT be warned, the leaves are poisonous. I have these around and I always wear gloves when handling them.

Chrysalidocarpus lutescens
The Bamboo Palm is well suited to containers, likes medium light and can even put up with intermittent short-bursts of direct sunlight. Keep this one well-watered and feed it with a nitrogen rich fertisliser.

Cyclamen
Cyclamens like cool rooms and medium to bright light (not direct sunlight). Perhaps your bathroom offers these conditions? Always water from below, dunk it in bowl of water for around 10 minutes then let it drain before putting it back on its drip tray. Never allow water on the leaves flowers or crown as this will cause rotting. Cyclamens will flower for weeks on end if you keep them cool and humid. Keep them tidy, remove spent stems and leaves from the base of the plant. Replace it with something else once all the leaves start to yellow and die back.

Be inquisitive and adventurous – the few plants mentioned in this article are just enough to get you going – there is a plethora of choices out there, don't limit yourself to the usuals, as pretty and 'comforting' as they are.

What do you want your container garden to do?

..............................................................................

CASUAL VISITOR … and just browsing? Why not sign up to the Container Garden newsletter? It won't matter what space or how many pots you have or even how much time you have to spend in your container garden; what will matter is that you get our reminders and good advice and ideas all in one interesting article.

You Should Also Read:
Air Cleansing Containers
Decor Theme Ideas
Watering watchpoints for Plants


Related Articles
Editor's Picks Articles
Top Ten Articles
Previous Features
Site Map





Content copyright © 2022 by Lestie Mulholland. All rights reserved.
This content was written by Lestie Mulholland. If you wish to use this content in any manner, you need written permission. Contact Lestie Mulholland for details.