Seven Tips for Managing Fall Asthma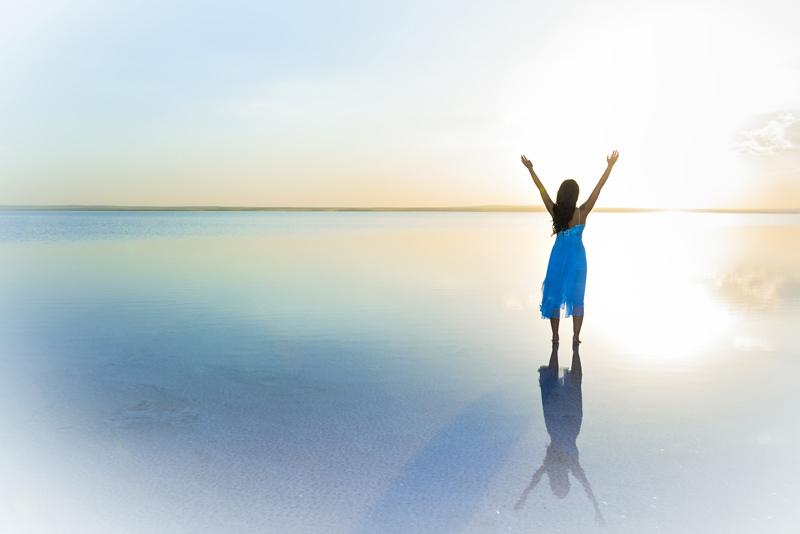 Fall weather brings cooler temperatures, crisp apples and displays colored leaves in all their fall beauty. It's a time when we enjoy raking leaves, hay rides, bonfires and more. Along with all its beauty, fall brings with it many asthma triggers. Our favorite autumn activities could lead to unstable asthma or even asthma attacks for those who are particularly sensitive to fall asthma triggers.
Most Common Fall Asthma Triggers
The most common fall asthma triggers include the following:
• Ragweed: is a common weed that grows all over the U.S., but is mostly found in the eastern and Midwestern states. According to the Asthma and Allergy Foundation of America, one ragweed plant can produce up to 1 billion pollen grains, which can easily travel 400 miles out to sea and 2 miles up into the atmosphere. Ragweed season typically runs from June through September, but can last as long as the first season's frost.
• Mold: is a problem year-round, but autumn brings increased moisture and humidity levels—both of which provide mold with a beneficial growing environment. Mold is often found in fall leaves that have been on the ground for a time. When you rake the leaves, mold and mold spores are stirred up and can contaminate your clothes and be inhaled, causing airways to react.
• Cold air: temperature changes, especially colder air, are known to trigger asthma. Fall is a changeable season, with warm days, and cooler nights and mornings. Asthmatics who are sensitive to cooler air experience worsening asthma when inhaling cooler air.
• Campfires and bonfires: are enjoyed in the cooler months of fall; however, outdoor fires have been shown to cause asthma flares and attacks. Smoke and particulates from the fires are can be inhaled, causing worsening asthma. Indoor fire places and wood stoves are also culprits in fall asthma trouble.
• Cold and flu viruses: autmun is the season for colds and flu, along with other respiratory infections. Any type of respiratory infection can cause asthma trouble.
Tips to Manage Fall Asthma Symptoms
Here are a few tips to help you get through the fall season with your asthma:
1). Stay inside and keep windows closed:
the pollen count is generally highest between 10:00 AM and 3:00 PM; to avoid pollen exposure, stay indoors during these times. It's also helpful to keep the windows closed during high pollen and mold counts.
2). Limit exposure to pollen and mold:
working outside raking leaves is a necessary job in many parts of the country due to falling leaves. If you have mold and pollen allergies, wear a NIOSH N95 allergy mask to filter out mold spores and pollen. You can also wear a long sleeved shirt and long pants to protect your skin.
3). Shower and change clothes:
working in the yard exposes you to pollen and mold spores, which become attached to your clothing, skin and hair. It's helpful to take a shower and change clothes as soon as possible after working outside, in order to wash pollen and mold from your hair and skin. Be sure to put on all clean clothes after your shower, too. This process may be time-consuming, but you'll avoid further exposure to these triggers and avoid spreading pollen and mold throughout your home.
4). Fall hay rides and Halloween haunted houses:
these are fun fall activities, but hay rides are bad for people who are allergic to hay, grass and mold. Haunted houses are a Halloween favorite; however, when you're inside, your strong emotions (being scared, excited, etc.) can set off an asthma attack. Hay rides and haunted houses are best avoided.
5). Limit exposure to smoke:
campfires, indoor fireplaces and wood burning stoves all put off smoke, which carries particulate matter that's known to cause airway reactivity. At a campfire or bonfire, try to stay out of the smoke as much as possible. When using a fireplace or wood stove in your home, make sure the room is properly ventilated and keep the flue partially open to carry smoke out of your home.
6). Install a HEPA filter in your furnace:
these whole-house filters catch and remove small particles from the air circulated when heating your home. Look for MERV 11 or 12 disposable HEPA filters that fit your furnace system. It's a good idea to check your filter at least once a month; when the filter's full, replace it with a new filter as soon as possible.
7). Get a flu shot and wash your hands:
these are two of the best ways to lessen the chances of catching colds, flu and other respiratory infections. The flu shot is recommended for all asthmatics each year.
Note:
Remember to always carry your rescue inhaler and any other medications you need to control your asthma symptoms in an emergency.
Autumn is a beautiful season; however, it's also a time when exposure to asthma triggers increase the chances of an asthma flare or attack. These seven tips can help you avoid the most common fall asthma triggers, allowing you and your family to have a healthy and happy fall season in spite of asthma.
Please check out my book
Asthma's Nothing to Wheeze At!
Now also available on Amazon
Asthma 's Nothing to Wheeze At!
You Should Also Read:
Seasonal Changes and Asthma
Breathe Healthy Honeycomb Mask Review
The Best Room Air Purifier for Your Home


Related Articles
Editor's Picks Articles
Top Ten Articles
Previous Features
Site Map



Follow @SherryAsthma
Tweet





Content copyright © 2023 by Sherry Vacik. All rights reserved.
This content was written by Sherry Vacik. If you wish to use this content in any manner, you need written permission. Contact Sherry Vacik for details.