Peppermint to Relieve Asthma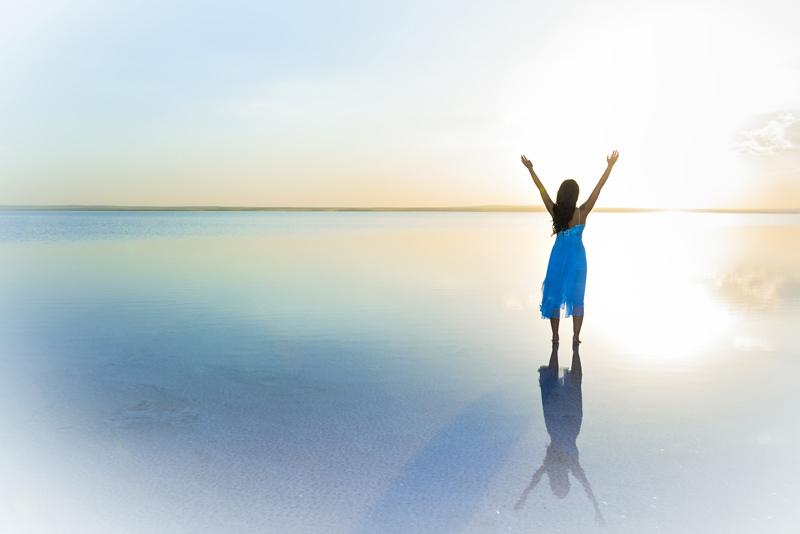 Peppermint is a flavoring used widely in gum, cooking and baking, as well as in cosmetics and personal care products, such as toothpaste. It's long been used to ease nausea and other GI tract ailments, such as IBS (irritable bowel syndrome); it's also been used to treat headaches and other health issues. But did you know peppermint can also ease asthma symptoms?
Peppermint Plant
The peppermint plant (Mentha piperita) originated in Europe and Asia, and was later brought to North America. Some varieties also thrive in Australia, South Africa and South America. The plant grows anywhere from 2 to 3 feet tall, and has fragrant leaves and small white flowers.
The leaves and stems of peppermint plants contain menthol, which is used medicinally. It's been used to treat health issues for thousands of years. These days, you'll find peppermint made into teas, oil (tincture) and used in ointments and creams for topical use.
Studies have shown that peppermint has antifungal, antibacterial and antiviral properties. The menthol and methyl salicylate in the plant also treat pain and have antispasmodic effects which work to soothe smooth muscle tissue, such as that found in the gastrointestinal tract. In fact, peppermint is often used in barium enemas or colonoscopies to ease the cramps caused by these procedures.
Peppermint and Asthma
According to a study in the July 2010 issue of "Journal of Ethnopharmacology," peppermint has an antispasmodic action in animal models, where it was used to relax the smooth muscles of the respiratory tract. Relaxation of the smooth muscles of the airways causes them to open, making it easier to breathe. This is the same type of action implemented by many asthma bronchodilator medications.
The menthol in peppermint also works as an antitussive (cough suppressant), a decongestant and an expectorant when used for inhalation. Menthol ointments are often used to treat the congestion and coughs of colds and flu.
Is Peppermint Safe?
Peppermint has been shown to be safe for most people. Peppermint tea is generally tolerated by most people; however, peppermint oil can cause uncomfortable side effects (heartburn, muscle tremors, etc.). Peppermint oil in enteric coated capsules causes fewer unpleasant side effects. You should be aware that peppermint can cause allergic reactions in some people. In addition, peppermint may also interact with other medications.
Possible side effects from peppermint include:
• Heartburn
• Allergic reactions (may cause flushing, headache or mouth sores)
• Anal burning (during diarrhea)
Who Shouldn't Use Peppermint?
You should avoid using peppermint if you have any of the following:
• GERD (gastroesophageal reflux)
• Active gastric ulcers
• If you take certain medications, such as Felodipine, Cyclosporine, Pepcid, Tagament, Ranitidine, Nexium, Prilosec, certain blood pressure or diabetes medications.
Peppermint oil should never be applied to a baby's face and enteric capsules should not be given to children under 8 years. It's also not known if peppermint is safe to take during pregnancy and lactation.
Caution:
Be aware that essential oils of any kind typically smell very strong. Strong scents and odors can cause asthma flares and/or asthma attacks. If you're sensitive to strong smells and odors,use extra caution when trying peppermint and other essential oils, or completely avoid essential oils altogether.
How to Use Peppermint to Relieve Asthma
Peppermint tea:
boil 1 cup of water, add to a tea cup along with 1 teaspoon dried peppermint leaves. Allow the leaves to steep for 10 minutes, then strain them out and let the tea cool. This tea can be taken 4-5 times a day between meals.
Peppermint Oil:
add 3-4 drops of peppermint essential oil to boiling water in a bowl. (You can also add in Eucalyptus , tea tree or lavender oil).Then cover your head and the bowl with a towel and place your face over the steaming water. Inhale the peppermint vapor for several minutes, or until the water cools down. Don't put your face too close to bowl, as hot steam could burn your face.
Peppermint may be a helpful addition to your asthma management plan. Before trying peppermint, be sure to check with your doctor to see if this treatment could be helpful and to see if peppermint might interact with any medications you may be taking. Peppermint has not been approved by the U.S. Food and Drug Administration to treat asthma. It's also important to remember that peppermint is not a replacement for prescribed medications. However, if your doctor approves, peppermint may be used in addition to your regular asthma medications.
Please check out my new book
Asthma Tips & Advice
Now also available on Amazon
Asthma Tips & Advice
You Should Also Read:
Asthma and Alternative Medicine
Meditation for Asthma
Cool Mist Humidifier or Steam Vaporizer for Asthma


Related Articles
Editor's Picks Articles
Top Ten Articles
Previous Features
Site Map



Follow @SherryAsthma
Tweet





Content copyright © 2023 by Sherry Vacik. All rights reserved.
This content was written by Sherry Vacik. If you wish to use this content in any manner, you need written permission. Contact Sherry Vacik for details.