Healthy Living for Ethnic Beauty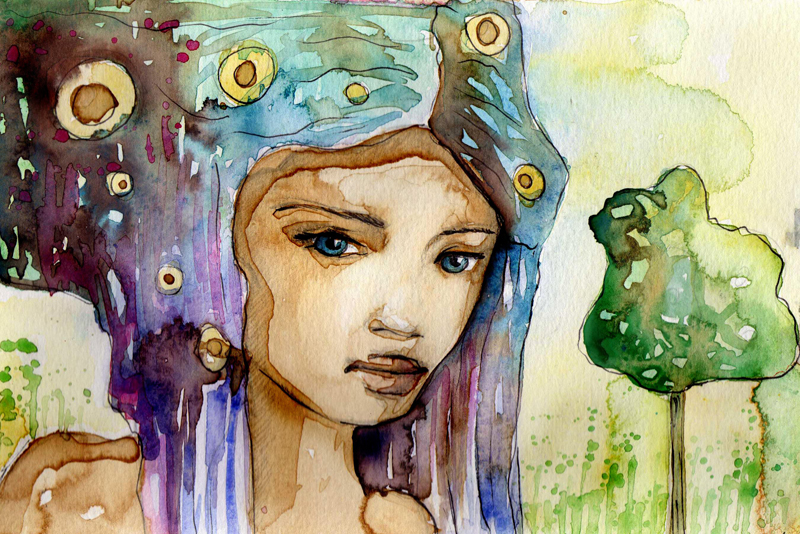 Can we continue to eat the foods we eat and expect to be healthy? I don't think so. There's a great debate over whether or not what you eat affects the beauty of your skin and hair. The foods you eat do affect your skin and hair, just not the way you think.
It's important to protect your skin from the inside out. You've been taught to look for cures and antioxidants in a jar. Your body can actually produce its own antioxidants that include Vitamin C and E. Antioxidants are chemicals, natural or formulated for use from a jar that neutralize free radicals. Free radicals are particles that damage healthy cells.
Here are 5 types of dietary antioxidants found in your foods.
Lycopene
which is considered the most potent of all the antioxidants is particularly effective at blocking the damaging effects UV rays of the sun have on your skin. Lycopene helps prevent sunburn and skin cancer. You can find Lycopene in red foods and vegetables. Look to your red peppers, tomatoes, watermelon and pink grapefruits to help you in this way.
Did you know that tomatoes have more lycopene than almost any other food? This makes them particularly effective at preventing sunburn and UV radiation damage in your skin. Studies have shown that by eating as little as 1 ¼ tablespoons of tomato paste a day can reduce the risk of sunburn by as much as 33 percent. Those same studies show that lycopene is better absorbed into your body by your intestines when the tomatoes are cooked. That slice of pizza with red sauce might not be as bad for you as you thought.
Beta-carotene
is found in your orange vegetables and leafy green foods. Look to your carrots, sweet potatoes, butternut squash, cantaloupe, spinach, kale, collard greens and romaine lettuce for a good supply of beta-carotene.
Flavonoids
are found in your berries, onions, teas (green, black or white, not herbal) and dark chocolate. Now you have the perfect excuse to enjoy a good chocolate bar.
Ascorbic acid
(vitamin C) is plentiful in oranges, papaya, kiwifruit, strawberries, red peppers, kale, broccoli and brussel sprouts.
Vitamin E
is found in nuts, eggs, green leafy vegetables, avocados and whole grains.
Do you need to detox?
While consuming the right foods will provide you with beautiful ethnic skin, so will cleansing your system out. Your bodies do it naturally every day, however, sometimes it needs what is often referred to as a deeper detox.
When you overload your body with foods that are going to slow your metabolism, tax your liver or colon, a detox can help move the sludge through your body. Once you eliminate build up (waste) from your system, your skin will begin to have a healthy glow and a more youthful appearance.
A Healthy Lifestyle …
Is the key to beautiful ethnic skin and hair the result of a healthy lifestyle? All signs point to it, well at least most of them do. The choices you make when it comes to what you eat play a very important role in the way your skin looks. Learn to eat by colors and you'll see a world of difference in how you feel as well as how you look.
That's it for this week, as always …
Dedicated to Your Beauty
Juliette's Website
https://www.nyrajuskincare.com


Related Articles
Editor's Picks Articles
Top Ten Articles
Previous Features
Site Map





Content copyright © 2022 by Juliette Samuel. All rights reserved.
This content was written by Juliette Samuel. If you wish to use this content in any manner, you need written permission. Contact Juliette Samuel for details.