Mineral Clays and Ethnic Skin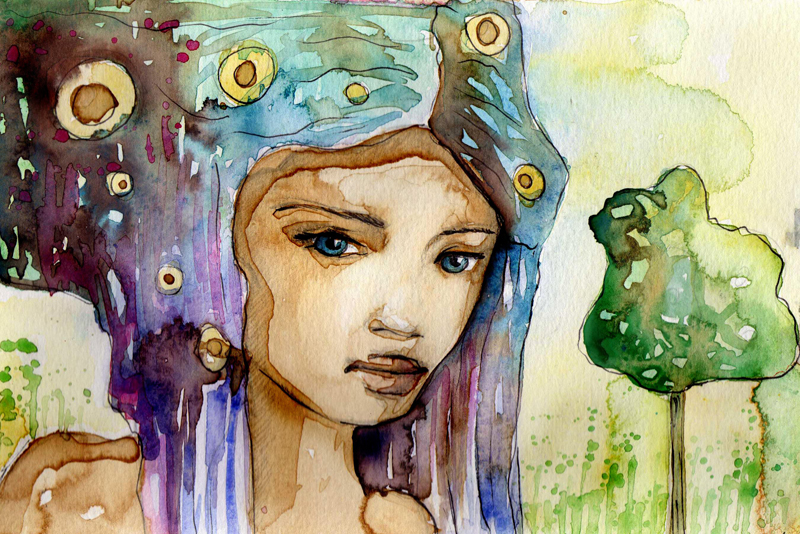 Ethnic women have always had a love affair with beauty and skin care products. Clays have been used for hundreds of years to cleanse, tone and revitalize your face and body. Depending on the type of clay, they're used to gently exfoliate your skin as well as tighten your pores. There's a perfect clay for every skin type.
Popular Clays for Ethnic Skin Care: What Are They and How Do You Understand Them?
From France to Morocco, natural clays are rich in silica, magnesium, aluminum, calcium and minerals that will benefit your skin. Let's take a look at some of these clays:
Bentonite Clay
also known as sodium bentonite and sodium montmorillonite. It's found in natural volcanic ash sediments in Montana and Wyoming in the United States. Its pale to light gray color is used in facial mud treatments, body powders and scrubs.
Its mineral content includes silica, iron and magnesium. This clay is good when used for normal and oily skin.
French Green Clay
also known as illite clay and sea clay is mined from quarries that can be thousands of feet deep in France, China and the United States. French green clay is rich in silica, aluminum, calcium, iron and magnesium. It's a finely textured clay that's use to absorb oils and impurities from your face and body.
This clay is used to care for normal, oily and skin with blemishes. It can be used 2-3 times a week.
Fuller's Earth clay
contains high amounts of silica, magnesium oxide and sapphire crystal. It's a very popular clay used for oily and congested skin. It's very drying allowing it to absorb oil from your skin.
This clay is great when used on normal skin (sparingly) and oily and blemished skin
Rhassoul clay
also known as Moroccan clay and red clay is high in silica, magnesium, calcium and aluminum. This particular type of clay is used in spas throughout the world to pamper your skin. Its color ranges from light gray to pink.
Rhassoul clay is great for dry and sensitive skin but only when used once or twice a week and for no more than 15 minutes at a time.
White kaolin clay
also known as white cosmetic clay and China clay, is used extensively in beauty products, including soaps, face mask, natural deodorants, face and body scrubs and powders. It's high in kaolinite, silicon oxide and aluminum oxide. It's pure white in color and found in the United States, Germany, China and Austrailia.
Enhancing the use of clay
You can always add an essential oil or honey to your clay treatments. When you're making a mask for dry or sensitive skin, you can add milk, honey or a carrier oil and use it as a moisturizing mask. You should also store clays in a sealed container. This will maximize their shelf life often times to more than 5 years.
That's it for this week, as always ..
Dedicated To Your Beauty
Juliette's Website
https://www.nyrajuskincare.com


Related Articles
Editor's Picks Articles
Top Ten Articles
Previous Features
Site Map





Content copyright © 2021 by Juliette Samuel. All rights reserved.
This content was written by Juliette Samuel. If you wish to use this content in any manner, you need written permission. Contact Juliette Samuel for details.