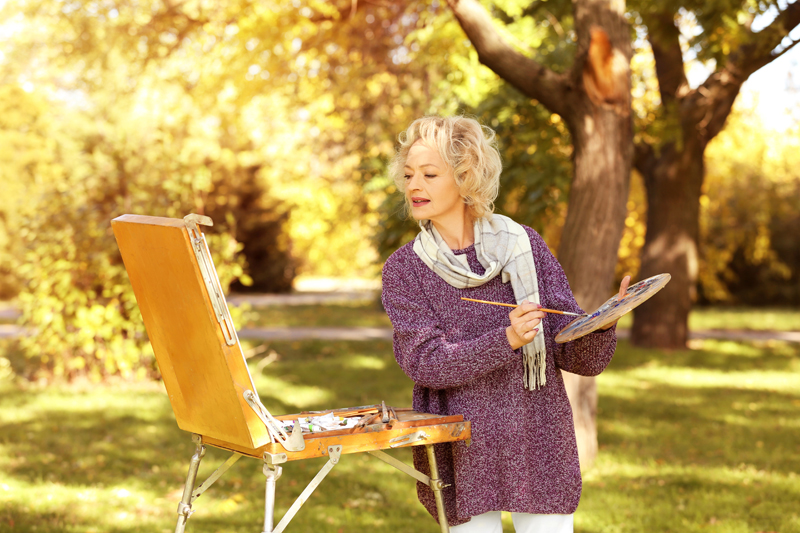 It is interesting that there are many books and articles written to help grandparents interact with their new grandchildren. We would think the role would be a natural one, but for many parents used to being in charge, deferring to the rules and wishes of adult children and their partners can be humbling and not an easy task.

By expressing love, showing concern for our grandchild's safety and well-being, and being consistent in our behavior, we are already doing a good job of grandparenting, say the experts. However, there are also pitfalls to being grandparents that can strain even the best relationships, and several articles have noted the following "commandments" or caveats on the subject:

1. We should not tell our children how to be parents. We may expect our children to defer to our wisdom since we raised them, but that's the problem. We can't expect them to raise their children the way we raised them. They may or may not express to us that for them it's Different Times and Different Values. And they may be thinking, "Please mind your own business." As much as we might want to tell our children how to raise our grandkids, it's not our role. We need to respect the parenting decisions our children make.

2. We should abide by the rules of the new parents. We need to remember that the dos and don'ts of childrearing change with every generation. At one time, mothers were told only to hold their sons while feeding them lest the son turn into a "mama's boy;" or that we'd spoil a child if we picked it up when it cried or tried to meet the child's needs. If our children decide to rear their children by a different set of rules, we have to be supportive (whether we agree or not) if we want to avoid conflict.

3. We need to accept our role. Some new parents are delighted to have lots of help given by the grandparents, and others prefer to go it alone or will choose one set of grandparents instead of another to help out. In most families, all four grandparents eventually will have opportunities to interact with their grandchildren. However, it will usually be those who have adhered to #1 and #2 above that will be asked to visit more often. If we find that we are not involved enough as we would like, we can ask the reasons why -- but then we need to be prepared to listen to some things we may not want to hear.

4. We should not try to buy our grandchild's affection. We may not realize that that's what we are doing because it is easy for us to shower our grandchild with gifts and the act probably makes us feel good. Regardless, we need to be aware of, and ask about the parent's preferences. It may be best to substitute some of our gift giving with activities instead, preferably something that will build joyful memories. Overindulging the first few grandchildren and then not being able to repeat it as additional grandchildren come along also can be very negative.

5. We need to honor the boundaries set by the parents. A grandparent who won't enforce limits and gives in to their grandchild's every whim can infuriate parents. By allowing our grandkids to misbehave, overindulge in candy and junk food, or ignore bedtimes, for example, only encourages unhealthy behaviors and make their parents' job more difficult. Also we are not doing the child any favors by encouraging negative conduct.

It is very easy to fall into any of these traps and we can't excuse ourselves by thinking that since we only see our grandchildren "once in awhile" it's OK to encourage unhealthy behaviors!




Related Articles
Editor's Picks Articles
Top Ten Articles
Previous Features
Site Map





Content copyright © 2019 by Patricia Villani, MPA, PhD. All rights reserved.
This content was written by Patricia Villani, MPA, PhD. If you wish to use this content in any manner, you need written permission. Contact Patricia Villani, MPA, PhD for details.