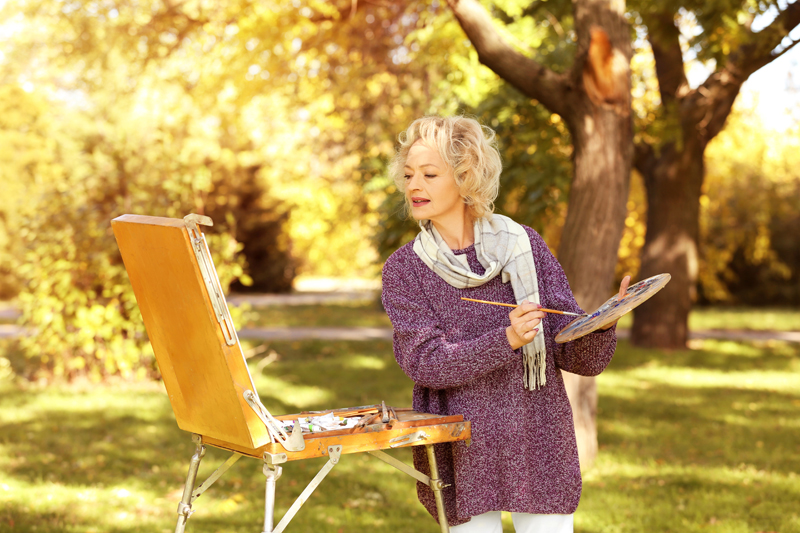 Sometimes we get so caught up in our day to day activities (or get stuck and mourn the lack of activity) after we retire that we forget to take a reality check on how we are spending our precious time. We can't change the past but we can make our futures "all they can be." We forget that we have that ability to shift our time and attention to the important stuff and let the other matters go by the wayside. The idea of retirement is to enjoy ourselves. We deserve it after all!

A good example: My friend Barbara was involved in a volunteer activity that she found very boring. Her volunteer job was working in a hospital gift shop that had few customers and had hardly any people interaction. Barbara signed up for the job because she thought it would be a fun activity for her and also help the hospital. She hated to quit because she didn't want to "let anybody down." Meanwhile, she was spending 12 precious hours a week at the gift shop. After a year, and with her friend's encouragement, she finally quit and used some of that time to garden (which she loves) and the rest to extend her time at the food closet, which she really enjoys.

Another example: Sue joined a program that enabled her to connect with a young child who needed a mentor because of circumstances at home that were not supportive. She knew of a few women who did this mentoring as volunteers and truly enjoyed their roles and also received much satisfaction from the effort. Unfortunately, the child's mom was not happy that her daughter was in the program and was less than supportive of Sue's role. Many times Sue went to pick up the little girl only to find that her mom had taken her "somewhere else" during that time frame. After a year and a half and some encouragement to leave the guilt behind, Sue quit the program and is now spending her time in another program to help children that offers her much more flexibility and personal satisfaction.

We need to remember that as volunteers our efforts should be appreciated, gratifying and enjoyable. With all of the programs in need out there, there is no excuse to not enjoy our precious hours that we are giving to a deserving cause.

If you have a yard that needs help but you don't have a green thumb or don't enjoy gardening, hire someone to do it! Maybe a high school kid on your street will weed for you or plant a few flowers with your guidance for a minimal amount of money. If you don't like to clean, or can't clean because of health issues, get help! There are numerous young people around who would help you clean for a bit of cash – perhaps connected to the Boys and Girls Club, YMCA or other reputable organization. Some seniors also like to help other older adults and volunteer through the church, local senior centers or other volunteer organizations.

We need to be innovative and do the research when it comes to our time as we age. These hours and years are precious, so we need to be particular how we spend our time and where. I'd like to hear from you if you have any stories to share about how you enriched your life by making a change in how you once spent your time.



Related Articles
Editor's Picks Articles
Top Ten Articles
Previous Features
Site Map





Content copyright © 2023 by Patricia Villani, MPA, PhD. All rights reserved.
This content was written by Patricia Villani, MPA, PhD. If you wish to use this content in any manner, you need written permission. Contact Patricia Villani, MPA, PhD for details.