Haunted Finn's in Hannibal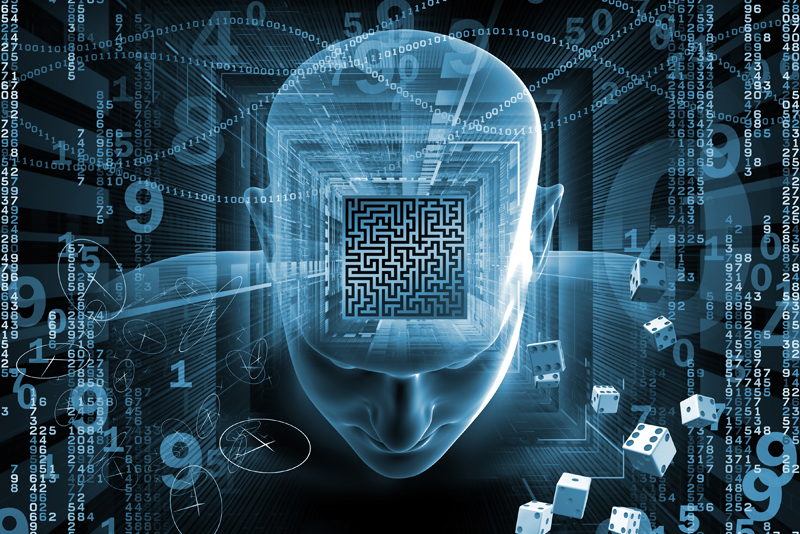 Finn's Food and Spirits in historic downtown Hannibal, Missouri, is known by staff and guests to contain a multitude of spirits of many varieties.

Rachael Bradney Rice has been working at Finn's for a while now. She will never forget her first paranormal encounter.

"It was after I had closed for the night. I was sweeping by the bar and all the doors were locked. Everybody was out. I was alone," explained Rachel. "The floors were all sticky from the beer that had been spilled throughout the night. I heard someone coming up behind me…the squeaky sound from spilled beer. I heard it coming up behind me. I turned around, thinking it was another staff member. Nothing was there. Behind me, out of the kitchen, I heard a woman's voice. I turned all the lights on. I walked back to the back room off the banquet room and I heard the door handle of the office jiggling. I ran upstairs and I jiggled the handle and all the lights were off. I realized I was by myself and I left."

Rachael added that many times when she would walk to the office and open the door, the lights would shut off. "There was a time when the Victorian Christmas celebration was going on, and I was sweeping, facing the kitchen. I felt like someone was standing behind me. I looked in the mirror and I noticed a woman was standing about ten feet away from me in full Victorian garb. I turned to tell her that we were closed and she was gone. It was the night of the big snow storm."

One other winter night, Rachael was taking an order for a table. "I saw a little girl about 8 or 9 years old with long curly hair running from the patio to the bathroom. I told her not to run or she would slip and fall. She went on into the bathroom, but never came back out. A man came out of the men's bathroom and a coworker came out of the women's restroom. They both said that no one had walked in either bathroom."

Rachael also believes that the spirit of an older gentleman is in residence at Finn's. He is often sitting in the second booth of the banquet room. He has a cane and wears a short black hat. He has a gray beard and moustache and a little gray hair. Some people have seen him smoking a cigar or pipe. Rachael has smelled the pipe smoke.

Jen Desmond, co-owner of Finn's has witnessed some paranormal activity as well. A male employee who radiated negative energy, often displaying rude and obnoxious behavior had a whiskey glass shoot across the top of the bar directly at him.

Another time, an employee was working in the kitchen when he heard a spoon tapping on the door. He thought someone was messing with him. The tapping got louder and louder until it was actually banging. There was no one there, but him.

Jen remembers the first day they bought the property and went down to check it out. "We had heard stories from the lady who had been the manager here, but we didn't necessarily believe them," laughed Jen. "The very first day my husband and I came in, we had also been the very last customers out the door the night before when it was Kerley's. We walked in as the new owners, and we kept hearing a noise that sounded like a cell phone. It puts you in the mindset of an ice cream truck. The next day we started cleaning and getting things ready, we told a lady who was helping us about the noise and she told us it was the little girl. I was wiping down the front of the cabinets. When I raised up and glanced in the mirror. I could see a little girl with long blonde curly hair and a cream colored shift dress. She was bending down between the tables looking between the bars at me. A couple days later, I was in the back room and there weren't any lights on. I got this vision in the back far corner of this man falling through the roof and dying. In my vision, he was an older man dressed like a chimney sweep.

Jen said she believes this is the same man who sits in the booth and smiles. He looks like a chimney sweep, wearing a long black coat. Another elderly man has been seen sitting in the office.

Jen continued, "When I am in my office upstairs, I'll be sitting there doing my books and the door will pop open I can see someone just peek around the corner. The door might open or close a little bit."

Another active area of Finn's is the closet in the back room. "Every time I go back there I have this feeling that I'm going to open that door and there is going to be somebody standing there," said Jen. "One morning on a weekend, just as I'm putting my key in the front door, the speaker on the stage popped and that kind of shook me up because nothing was plugged in at the time."

Often when Jen comes in to do her books, she will hear people laughing and talking as well as dishes rattling when she is upstairs in her office. When she comes downstairs, it is completely dark and the doors are locked.

"Once for three days straight, every morning when we walked in at 6 a.m., there would be straws all over the floor - everywhere. This was before we had even hired any employees. A lady that had worked here before told us when the little girl gets upset, she throws straws," explained Jen. "She was uncomfortable with new people taking over."

They sometimes feel tugs on their hair and believes it is the spirit of the little girl. They've also heard a ball bouncing. No record of a child dying in the building has been confirmed, but co-owner Jill Otten had a dream-like vision that a little girl was abandoned and froze to death here in the late 1800s or early 1900s.

The kitchen manager once heard something mimicking an argument that Jen had had previously on the phone with someone. He went upstairs, but no one was there.

Another night, several employees were at Finn's sitting at the round table. "All of a sudden the cart that we keep our dirty dishes on was pushed and all the dishes flew across the room," said Jen. "It was like someone stood behind the cart and flipped it over. The dishes were all across the room to the front door."

One night, Jen's daughter, Heaven was closing. She had never closed before and Jen was helping her. After her last customers left, she was walking toward the kitchen and saw a man standing there, although there was no one. A bit later when she was mopping, the television came on by itself.

Another time, a customer was sitting at the table when the back door flew open, although it is not easy to open. The customer remarked, "If this place was really haunted, the door would shut by itself." It slammed shut.

Jen remembers one night when she was leaving to go home. "I was getting in my car. No one was with me, but I felt like someone was coming with me. I said you have got to go back. You can't come with me. I opened my back door and it left. The atmosphere totally changed. One time one did come home with me but I told it that it had to come back with me in the morning." Jen added that she feels very protective of the spirits at Finn's. She doesn't want them hurt.








Related Articles
Editor's Picks Articles
Top Ten Articles
Previous Features
Site Map





Content copyright © 2023 by Deena Budd. All rights reserved.
This content was written by Deena Budd. If you wish to use this content in any manner, you need written permission. Contact Deena Budd for details.