How did Mission Survive in America?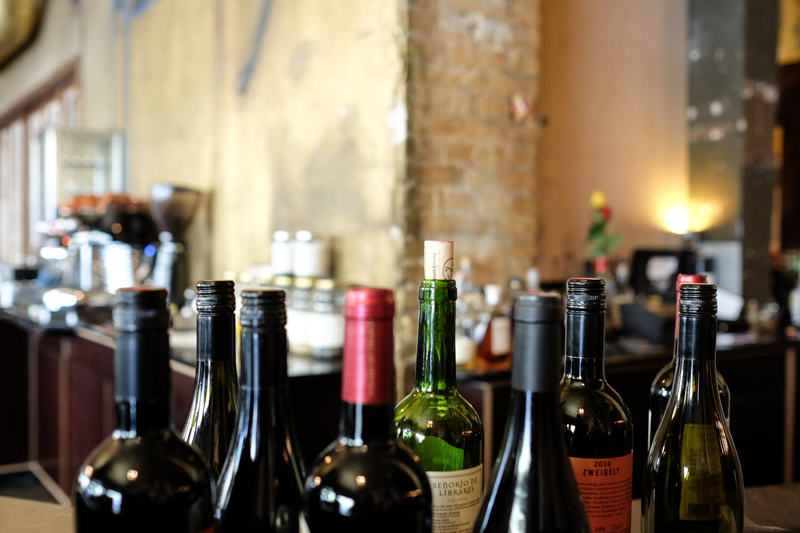 A good question about growing the Mission grape variety in America, home of phylloxera, relates to my recent article on Lanzarote, 100 miles from the North African coast and part of the Canary Islands.
The locals on this volcanic island told me that Mission is a local grape that was taken to the Americas by Spanish missionaries in the 1500s when their ships stopped at the Canaries on their way South America.
But how could, asks the question, the European grape variety Mission be planted and survive in the Americas if the native phylloxera is there? It was phylloxera on American vines taken to Europe in the late 1800s that destroyed Europe's vineyards and then spread around the world.
Phylloxera is indigenous to north eastern America. Mission was planted in South America and West Coast in the Mission stations.
The wild vines that grow so abundantly in north eastern America are the ones that managed to co-exist with phylloxera, over millennia gaining resistance to its ravages and survive it living on their roots.
It was the shipment of north eastern American vines to Europe that introduced Phylloxera, and the European vines had no immunity and so perished - the solution adopted was to graft European fruit bearing scions onto resistant American rootstocks.
For a vine to suffer phylloxera it has to be attacked by the phylloxera aphid, so remote plantings can be safe. The Mission stations of those olden times were very remote from north eastern America.
Phylloxera can spread by its flying aphids, also on vines, shoes and tools used in the vineyards and thus as more vinifera was planted in America and transport got faster, the malady spread.
Isolation was key to the survival of Mission for hundreds of years. There are remote places still free from phylloxera. The Canary Islands are one place, remote, protected by the ocean and strict bio controls on import of vines. Also, vines grown on sand seem immune to phylloxera attack, and the Canaries were formed by volcanoes and the soil is volcanic dust.
There are vineyards in France on sandy sold growing ungrafted. The South Island of New Zealand was phylloxera free until recently and many vineyards there are ungrafted, Okanagan Valley in Canada is sandy soil and, although there is some phylloxera there, many vineyards are ungrafted. Cyprus is supposed to be phylloxera free, and Chile, protected by the trio of Andes, Ocean and strict import bio controls, is phylloxera free.
A note about Mission. It is known as Pais in South America but, as is common with old varieties, it has many names. Its original name Spanish name is Listán Prieto, and it still grows ungrafted in the Canary Islands.
Talk about wine on our
forum
.
Peter F May is the author of
Marilyn Merlot and the Naked Grape: Odd Wines from Around the World
which features more than 100 wine labels and the stories behind them, and
PINOTAGE: Behind the Legends of South Africa's Own Wine
which tells the story behind the Pinotage wine and grape.
You Should Also Read:
Volcanic Wines from Lanzarote


Related Articles
Editor's Picks Articles
Top Ten Articles
Previous Features
Site Map





Content copyright © 2022 by Peter F May. All rights reserved.
This content was written by Peter F May. If you wish to use this content in any manner, you need written permission. Contact Peter F May for details.