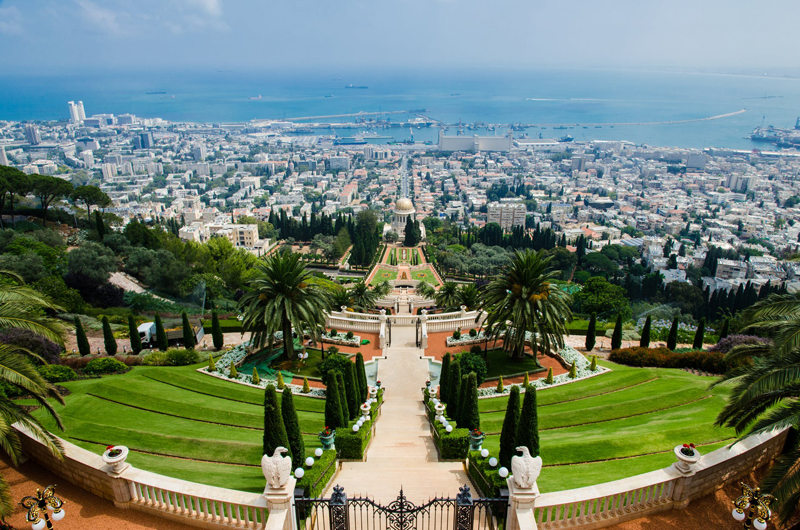 This question resulted from a conversation in which I was complaining rather bitterly about both government and business practices, and how I thought that people were increasingly frantic in chasing after illusions. I wanted to find a way to show how current social norms were leading to destruction of the planet and maybe the species, as well.
You see, it is an election year in the United States, and the media is full of rhetoric, promises, disinformation, lies and outright buffoonery. I am not happy trying to study issues and make informed decisions about my vote in the face of such annoying behavior! So I retreat for a while to the garden, or a novel, in an effort to find a little peace and comfort. Novels are nice because the ones I like have clear beginnings, middles and--most important--endings that resolve the difficulties. Very unrealistic, I know, but soothing.
When a character in the book I was reading quoted one of the
Old Testament
prophets, I dug out our
Bibles
and spent a couple hours researching what Isaiah had to say. One thing for sure, he was an eloquent speaker, a true dissident, and must have been a real firebrand on the temple steps or in the king's palace!
Mostly, Isaiah complained about the bad behavior of people in power, predicted their downfalls, and scolded the general populace who admired and followed them. He could be writing a blog or newspaper column today; it's all the same issues!
"Woe to those who make unjust laws, to those who issue oppressive decrees, to deprive the poor of their rights and rob my oppressed people of justice, making widows their prey and robbing the fatherless.

"What will you do on the day of reckoning, when disaster comes from afar? To whom will you run for help? Where will you leave your riches?" - Isaiah 10:1-4, Bible, New International Version, p. 743

"You have trusted in your wickedness and have said, 'No one sees me.' Your wisdom and knowledge mislead you when you say to yourself, 'I am, and there is none besides me.' Disaster will come upon you, and you will not know how to conjure it away. A calamity will fall upon you that you cannot ward off with a ransom; a catastrophe you cannot foresee will suddenly come upon you." - Isaiah 47:10-11, Bible, New International Version, p. 786
Much of the Book of Isaiah is speeches to various rulers and tribes of Israel, but there are also some rather wonderful promises about the future, provided those to whom he is speaking would listen and obey. He goes into detail about the punishment a wrathful God will inflict for disobedience, and the threats sound quite convincing. They also sound like the revolutionary manifestos of folks who think God is a bit slow in executing His promises.
Now that I have become old and grumpy, I can understand the frustration that comes from feeling unheard as well as unsupported. I am not a patient person, either, but as a Bahá'í, I have some strict guidelines for any project to make the world a better place.
"According to the direct and sacred command of God we are forbidden to utter slander, are commanded to show forth peace and amity, are exhorted to rectitude of conduct, straightforwardness and harmony with all the kindreds and peoples of the world. We must obey and be the well-wishers of the governments of the land, regard disloyalty unto a just king as disloyalty to God himself and wishing evil to the government a transgression of the Cause of God." - The Will and Testament of 'Abdu'l-Bahá, p. 8
As a dissident is largely one who uses words in order to cause change, and a revolutionary might be a dissident who is tired of waiting, the followers of Bahá'u'lláh can aspire to neither position. I cannot vilify 'the Government' or resort to violence in the mistaken idea that just killing off a few annoying 'bad guys' will fix things.
If I want to change the world,
this
is what I must do:
"Be calm, be strong, be grateful, and become a lamp full of light, that the darkness of sorrows be annihilated, and that the sun of everlasting joy arise from the dawning-place of heart and soul, shining brightly." - Tablets of 'Abdu'l-Bahá, v.2 p.405
That is not going to be easy! I think I'll go out to the garden for a while...
You Should Also Read:
Bahá'ís as Activists
What Are Bahá'ís Working for ?
Make Things Better - Visit


Related Articles
Editor's Picks Articles
Top Ten Articles
Previous Features
Site Map





Content copyright © 2022 by Cheryll Schuette. All rights reserved.
This content was written by Cheryll Schuette. If you wish to use this content in any manner, you need written permission. Contact Cheryll Schuette for details.