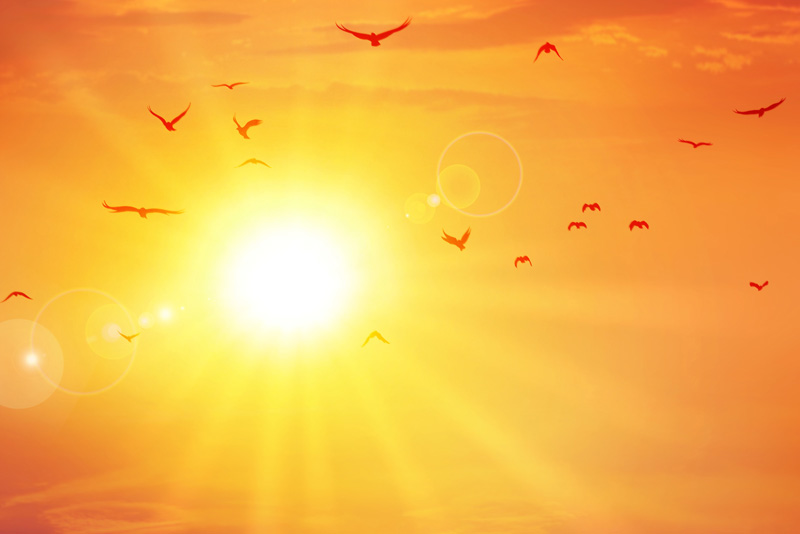 I have three granddaughters. I've always known they each have a personality distinct from the others. One year, while they were still young, their differences became perfectly clear. As each girl's birthday approached, I took her shopping in search of her gift.
Granddaughter number one:
In the clothing store, she searched and searched without coming up with anything, until I suggested she should try on a few garments. She did, and finally came up with a shirt. I urged her to choose something to go with it, and she found a pair of pants. On the way to the check out, I suggested a necklace to match her outfit. She chose one she liked. This granddaughter likes clothes, but on this occasion, was hesitant about how much to ask.
Granddaughter number two:
We entered the store and she went directly to the item she wanted. I suggested she try it on. It was fine and we purchased it. As we left, she informed me of a shirt from a different store. We drove there. She walked directly to that shirt and I purchased it for her. This granddaughter doesn't like to shop, but knew exactly what she wanted.
Granddaughter number three:
She happily rushed through the clothing aisles, grabbing items as she went. She carried them all to the dressing room, and came out with several she wanted. Before we got to the check-out, she said she needed another item. We purchased that also. This child was confident in my generosity and had no qualms about asking for what she wanted.
I wonder if this is how our Heavenly Father views our prayers. We are told he is a generous parent and loves to give good gifts. (Matthew 7:11)
James 1:17 assures us that every good and perfect gift is from our Heavenly Father who is faithful and never changes his mind.
If I can take wisdom from shopping with those three young women, and apply it to my prayer life:


I want to be respectful—asking only for gifts that I know are in God's will. I'll know the Father's mind by reading his word. As I study the Bible, I will be transformed by his Spirit. The desires of my heart will begin to match his desire for me. (Romans 12:2)


I want to be specific in prayer—aware of what I want and confident of the Father's willingness to give it. I want to avoid general prayers when possible. As I pray specifically, I'll see specific answers.


I want to enter into prayer joyfully. I want to be so certain of his love, that I approach the Throne of Grace without hesitation. (Hebrews 4:16) I want to run happily into his presence, fully confident of his willingness to answer prayer abundantly.
You Should Also Read:
And When You Pray
Prayer From Psalm 112
Precious Quiet


Related Articles
Editor's Picks Articles
Top Ten Articles
Previous Features
Site Map



Follow @LynneChapman
Tweet





Content copyright © 2022 by Lynne Chapman. All rights reserved.
This content was written by Lynne Chapman. If you wish to use this content in any manner, you need written permission. Contact Lynne Chapman for details.