Caring for Oily Ethnic Skin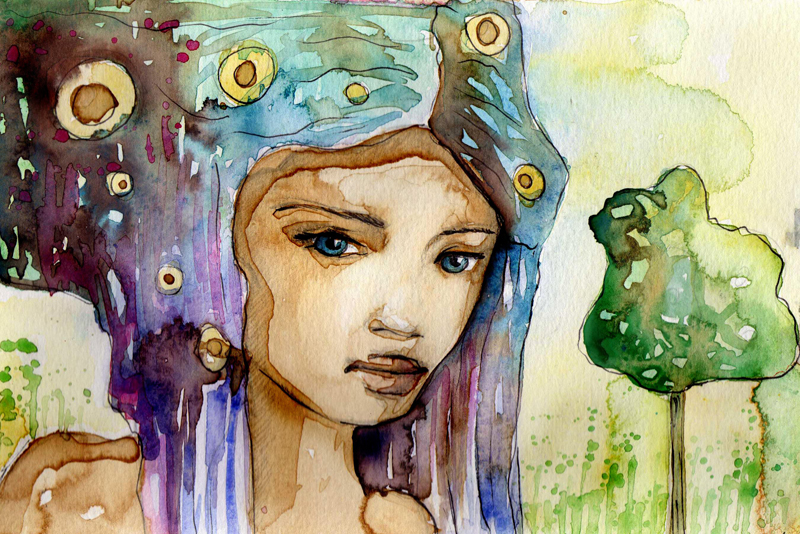 Do you have oily skin and enlarged pores? What causes oily ethnic skin and how can you control it? While it's often assumed, but not necessarily true, not all people with skin of color have oily skin.
There are several factors that contribute to oily skin and enlarged pores. Genetics is one reason but so is a hot humid climate and consumption of the wrong foods. Yes, those fried foods that you often enjoy can be the culprit to your challenge of having oily skin, especially if they become part of your daily intake of food.
And then there's stress. Yes, stress can trigger hormone's leading to the overproduction of sebum or skin oil. When excess oils mix with dead skin cells, it can lead to blemishes, breakouts and all sorts of unattractive skin challenges.
If you find that your skin has consistent breakouts you'll probably want to consult a dermatologist or skin care therapist (esthetician).
Did you know that the ingredients in some skin care products could aggravate oily skin? A common misconception about oily skin is to over clean it and under hydrate it. Over cleaning your skin can often trigger the production of more oil and cause you skin to dehydrate. You can remedy this with a good skin care regimen.
A good skin care regimen for oily skin would be to:
Cleanse
- Cleanse your skin morning and night to remove surface oils
Tone
- Use a toner or mild astringent to bring balance to your pH level. Some astringents are to harsh and will strip too much oil from your skin and cause it to over produce more oil.
Moisturize
– Use an oil free moisturizer that hydrates inner layers without leaving your skin looking as though it has shiny residue.
Exfoliate
your skin at least once a week with a natural exfoliant such as glycolic acid and jojoba wax beads to remove the dead cells. Exfoliation will also balance your oil production and reduce the appearance of enlarged pores.
Keep in mind that some scrubs that are used to exfoliate your skin can actually cause harm to it. So use a light handed approach when exfoliating your skin.
Masque
- Treating your oily skin with a gentle cleansing mask once a week or a natural clay or honey masque will work to remove oil and dead skin cells and to normalize your skin.
Protect your skin daily with a skin care regimen that works for your beautiful Ethnic skin. Don't step outside your door without a sunscreen of SPF 15 or greater.
Your skin will look and feel refreshed, less shiny and have a radiant glow.
Great article, don't you think? Like what you've read? Tell a friend or join us in the Ethnic Beauty Forum here at www.bellaonline.com.
That's it for this week. As always ...
Dedicated to Your Beauty
Juliette's Website
https://www.nyrajuskincare.com


Related Articles
Editor's Picks Articles
Top Ten Articles
Previous Features
Site Map





Content copyright © 2022 by Juliette Samuel. All rights reserved.
This content was written by Juliette Samuel. If you wish to use this content in any manner, you need written permission. Contact Juliette Samuel for details.