To Move the World - Book Review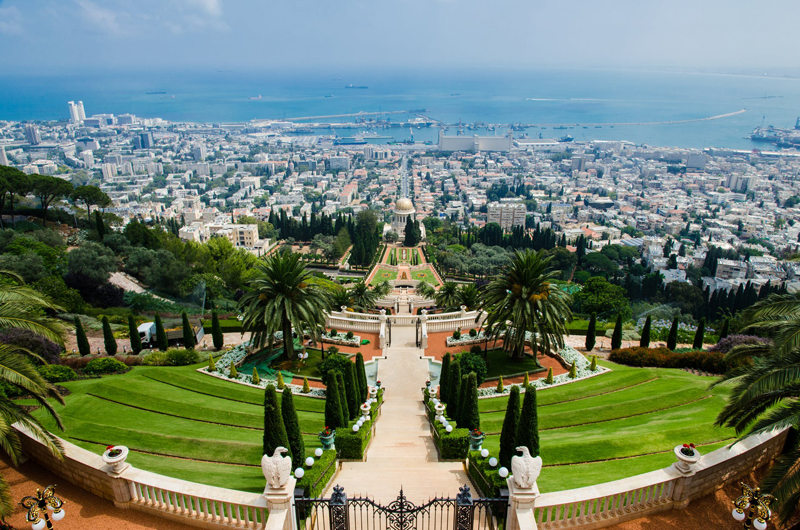 Gayle Morrison's biography of Louis Gregory is not an easy book for me to read. It is the uncomfortable content, not the writing style or thickness of the book.
To Move the World: Louis G. Gregory and the Advancement of Racial Unity in America,
isn't new, but has recently been reprinted, and its subject couldn't be more current.
Racial unity is the most challenging issue for personal transformation, according to the teachings of the Bahá'í Faith, whose basic tenant is that all humanity is one family. Personal transformation is the basis for social change, and without acceptance of and commitment to the unity of all mankind, peace and prosperity will be impossible.
Louis Gregory was son of a slave and became a lawyer, one of the "Talented Tenth" in America in the early years of the 20th Century. He was intelligent, articulate and active in the cause of Negro rights. Formerly agnostic, radical in his thinking and speeches, gaining renown in his career, this man discovered and accepted a then unknown religious movement. He abandoned his previous political commitments and spent the next several decades championing the cause of racial equality based upon a spiritual reawakening.
Louis Gregory was a highly regarded lecturer, writer and teacher, and was repeatedly elected to the governing boards of national organizations whose constituents were mostly white. He was also involved in putting together the very first race amity conference in the United States, held in Washington, D.C in 1921. More than 2000 people, including many influential social and political leaders, attended the first session. This, less than two years after the Red Summer riots had torn D.C. apart.
The first Race Amity Convention's instructions to presenters and attendees were to make the experience spiritual and uplifting and not just another list of grievances and anger.
"Say to this convention that never since the beginning of time has one more important been held. This convention stands for the oneness of humanity; it will become the cause of the enlightenment of America. It will, if wisely managed and continued, check the deadly struggle between these races which otherwise will inevitably break out." - 'Abdu'l-Bahá, quoted on p. 141
In giving the history of the man, the author has also laid bare the struggles of early followers of the Bahá'í Faith, as well as the race amity movements and players. Most of the Bahá'ís at that time were white middle and upper class citizens who had little experience or inclination to such a cause. It was not until 1912--when 'Abdu'l-Bahá, the son of Prophet/Founder Bahá'u'lláh, came to the West to teach his Father's religion and instruct His followers--that the Bahá'í community of Washington, D.C. stopped holding separate meetings for black and white believers.
The United States was then, and is still, an exceedingly racist society--though I suspect the rest of world is in similar state, just maybe different colors or tribes are involved. The 2016 presidential campaign is bringing out the very darkest underbelly of ignorance and bigotry, which I find deeply shocking.
So, reading this book is also uncomfortable, because I must face the fact that my adored religion has imperfect followers! Duh. Human beings are created imperfect, but perfectible with effort and commitment--isn't that was the core of every religious movement teaches? And probably I am holding my fellow believers up to a higher standard than is really fair to them, or me.
But as a young person of the 1960s civil rights and educational reforms, I really believed progress had been made. I have since watched program after program that we worked so hard to build fifty years ago, dismantled and starved of funding. Where has that will to change gone? How many people do what I have done, turning away from the news media and trying not to see the damage? Well, thanks to this campaign, we can't pretend any longer that things are going well.
It is time to acknowledge the work that needs to be done...and wade in to do my share of it. Part of that requires knowing what history really is, and who the people were who really built the country in which I live. In spite of the emptiness of our children's history books, people of color--immigrants, women, pre-Columbian indigenous nations, and many others whose background was not European--played pivotal roles in the establishment of the Americas. And always have!
Gayle Morrison's work exposes us to the amazing work of one man, who dramatically changed not only the negro rights movement, but also the understanding and application of race unity within the Bahá'í community.
There is still much to do, but I have faith that change is happening, little by little, day by day.
You Should Also Read:
Humanity's Greatest Tragedy
What the Bahá'í Faith Has Done
What Are Bahá'ís Working for ?


Related Articles
Editor's Picks Articles
Top Ten Articles
Previous Features
Site Map





Content copyright © 2022 by Cheryll Schuette. All rights reserved.
This content was written by Cheryll Schuette. If you wish to use this content in any manner, you need written permission. Contact Cheryll Schuette for details.