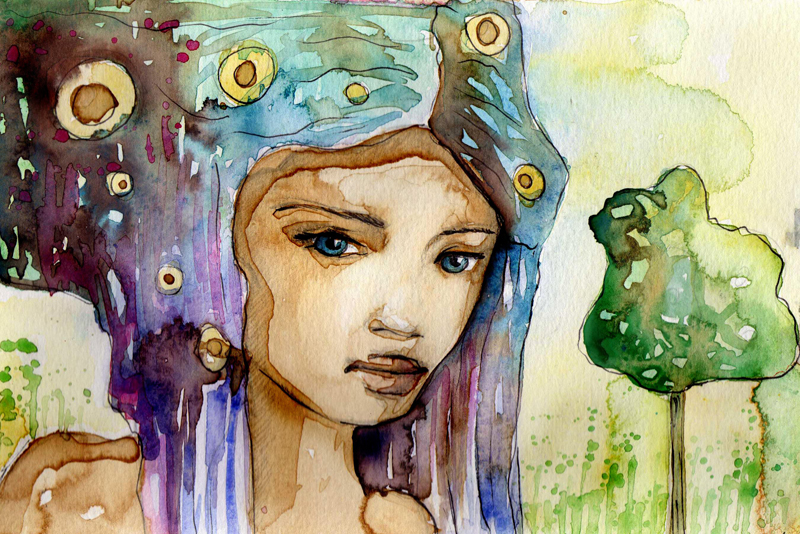 Beauty and You, As a Mature Ethnic Woman
I've noticed a lot of articles lately on the "New Face" of Beauty. She's feisty, fashionable and for her, life begins at 60. The new fashion faces are women in their late 50's, 60's as for the "seasoned" ones (as in life experiences) they are in their 90's. Go Figure!
The New Face is the result of the Baby Boomer's refusing to go away. The Baby Boomer population is actually where the money is for the next 12-15 years and the Beauty Industry wants its share.
When I first saw this report some years ago, not one of them looked like me, a woman of color or Ethnic Beauty. We as Ethnic beauties have since been added to the mix. And the term Ethnic used to refer to women of darker skin tones from around the world, primarily Africa, India, the Caribbean's and the South Pacific Islands. Ethnic beauty has now been redefined as anyone with the mixture of different cultures, this includes European countries.
Ok, I'm a bit sensitive when it comes to beauty and fashion, especially when African American women are always left out of the equation when speaking of beauty.
So am I to believe that mature African American women are not beautiful or model worthy?
I hope not! Yes beauty is in the eye of the beholder but as we live on this planet we still face that second-class status in beauty. Unless you're racially ambiguous, your beautiful bronzed skin is still looked down upon.
Who Defines Your Beauty?
I asked this question once before and it seems as though I should ask it again. Who defines your beauty? I hope "You" define your beauty! Because if you wait for your face to show up on a magazine cover validating your beautiful bronzed skin or your magnificent sense of style, you've got a long wait.
I remember when Essence Magazine used to open every year with the January Issue paying homage to Ageless Beauty in African American Women. What happened?
Black women haven't died off or loss their sense of style and grace. These women were profiled from age 40 to 104. There are plenty of Ethnic women/women of color alive and in this age group.
Maturing doesn't mean wearing frumpy clothes or letting yourself go. Ask Ernestine Sheppard! She's in her late 70's, she's a body builder and she doesn't look like a Dude. She looks amazing, definitely worthy of a fashion magazine cover!
Maturing has taught me that while my body changes, my sense of style doesn't have to. You just have to find the clothes that will enhance your new body parts.
Most ethnic women have curves and full breast. As much as one tries, that 125 pound body that you once occupied doesn't seem to be present. Life showed up in a big way and food became your way of coping, not to mention no time for exercise. And for some, even when exercise is in your routine, you still can't quite get that extra 10 pounds to stay off.
You're still beautiful! What ever you do, stay healthy, because your health is part of your beauty.
Whether you are a mature ethnic beauty or a maturing one, you will not always find support from the beauty industry.
Love your beautiful bronzed skin and hair with boldness! Love yourself for the Ethnic Beauty that you are.
Dedicated To Your Beauty,
Juliette's Website
http://www.nyrajuskincare.com


Related Articles
Editor's Picks Articles
Top Ten Articles
Previous Features
Site Map





Content copyright © 2019 by Juliette Samuel. All rights reserved.
This content was written by Juliette Samuel. If you wish to use this content in any manner, you need written permission. Contact Juliette Samuel for details.