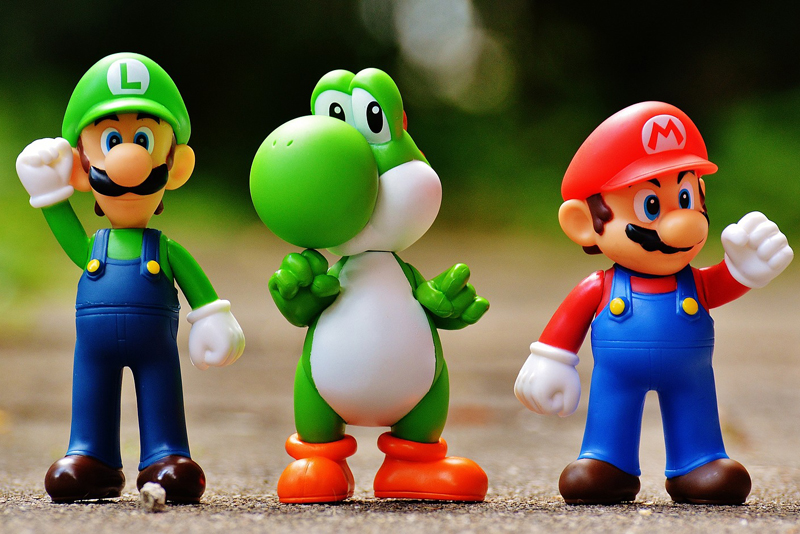 Excite Truck might seem to be a straightforward truck dirt-racing game, but they include a number of interesting features like morphing terrain, super speed, and stunts.
The graphics are rather nice. You get a variety of terrain types - deserty mountains, snowy slopes, sandy dunes, tropical paradises, and much more. There are numerous models to choose from - four by fours, buggies, SUV styles, and other styles you can unlock as you go. You get all the colors of the rainbow to paint your vehicle.
The sound is reasonably good - what do you really care in a racing game? It's a collection of upbeat rock songs, along with the squeal-crash-wrrrrrr of the trucks racing.
The fantastic fun here is the actual racing. No, this isn't high end technical Indy car tuning. This is out and out fun, the kind where you have friends over for the afternoon and laugh yourselves silly with the moves you are making. You can play against friends, play with friends, or play on your own to get the longest jump, the most impressive crash, or any other of a number of stats.
That's because this game isn't just about who makes it to the finish line first. You have to gather up enough stars to win, too. Stars are earned by doing outrageous feats. Do a flip in the air, crash in an impressive manner, go for a long distance slide.
The courses make this fun to play and replay. There is lava rolling down at you, boulders crashing, landscapes changing before your eyes. These aren't courses you master in one pass. There's always something new to learn if you keep your eyes open.
The game is definitely family-friendly - grandparents can play with their grandkids and both would enjoy it.
Is there a downside? You could argue that the same is too "silly" - but that's its purpose. It isn't meant to be a serious racing game. Maybe the trucks are a little too shiny, but I find it hard to object. I think my biggest complaint is that you can only have two trucks in multi-player, and it's just head-to-head. It'd be cool if you had more than 2 players, or 2 players in a regular field with computer-controlled enemies, or co-op modes on the real courses.
Still, these are minor complaints. The game is quite fun.
Well recommended!
Buy Excite Truck from Amazon.com


Related Articles
Editor's Picks Articles
Top Ten Articles
Previous Features
Site Map





Content copyright © 2023 by Lisa Shea. All rights reserved.
This content was written by Lisa Shea. If you wish to use this content in any manner, you need written permission. Contact Lisa Shea for details.