Hydrating Mature Ethnic Skin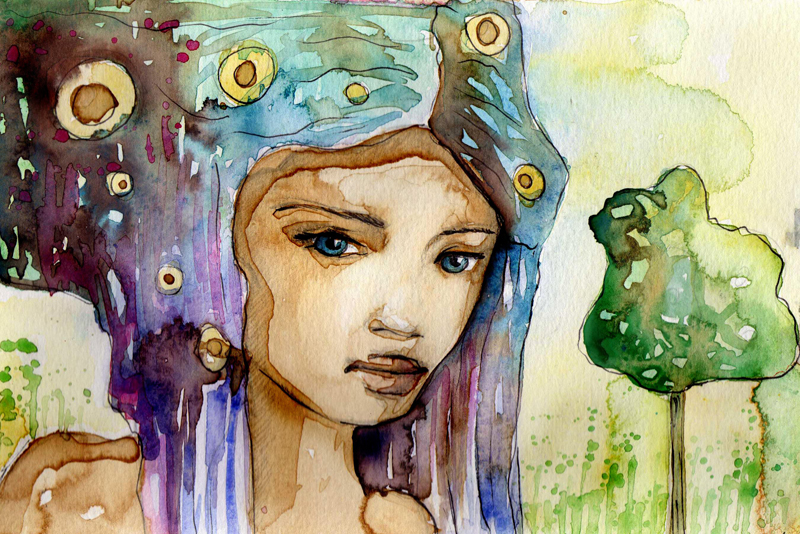 Have you ever seen a mermaid with a bad complexion? No? Didn't think so. The reason is the water, the H20. Plain and simple. While you're not a mermaid, hydrating your mature ethnic skin is very important to the beauty of your skin. Mermaids ingest water all day long, flushing the toxins and poisons right out of their body through their, um. Wait, how do mermaids, you know, do the do? Food for thought, isn't it?
Alas, we're not mermaids; we're just mature (and maturing) humans who would practically kill for the skin we had as children, or at the very least, the elusive (some would say "mythical") flawless skin complexion we've heard about. But all joking aside, water is the key element to a smoother more radiant complexion. It's just as important as the foods you eat.
You'll often find that as you and your skin mature, its texture will change. This is often the result of dehydration and its affect on your skin.
Does Water Hydrate Your Skin?
Water hydrates your skin, smoothing it out or plumping it up (it can do both, by the way), providing suppleness and elasticity, and generally making it look healthier and younger. In a way, water moisturizes your skin from the inside out (though a little moisturizer on the outside ain't gonna hurt, either).
The average person drinks between 8 and 10 glasses of water a day, but if you drink more than that it's not detrimental -- no one ever died from drinking too much water (unless you're substituting it for food, that is).
Now, these 8 to 10 glasses don't include the water that you get from other sources – whether it's from other beverages or food. This is the real stuff, and it comes straight out of your tap.
"Ewwww. No, not that!" you're probably thinking. "Can't I just buy bottled water?" Of course, if your budget can withstand the pain. But as long as your tap water is filtered, why not forego the expense and save the money?
And before you ask, No, regardless of the marketing strategy, designer waters don't have it over and above regular water, at least not when it comes to improving your complexion.
How do you start your new and improved body irrigation regimen? Well, just pick up a glass and swallow. It's easy to fit more water into your schedule. Fill a gallon jug or keep individual water bottles in the fridge, and always have one on hand.
You've heard the phrase "chain-smoking," right? Well, you're going to be "chain-drinking." Never let a glass or bottle go empty without another to follow. And it will only take a few short weeks before you see definite improvement to the condition of your skin.
Is there a downside to all this extra water consumption? What goes in must come out, so it's a good idea to know where you can find bathrooms in your area when you're out and about. But in the long run, it's worth the trade-off.
If you like what you've read, please share it with your friends and don't for get to visit the Ethnic Beauty Forum and chat with us.
That's it for this week. As always ...
Dedicated to Your Beauty
Juliette's Website
https://www.nyrajuskincare.com


Related Articles
Editor's Picks Articles
Top Ten Articles
Previous Features
Site Map





Content copyright © 2021 by Juliette Samuel. All rights reserved.
This content was written by Juliette Samuel. If you wish to use this content in any manner, you need written permission. Contact Juliette Samuel for details.