Ethnic Hair Care for Natural Hair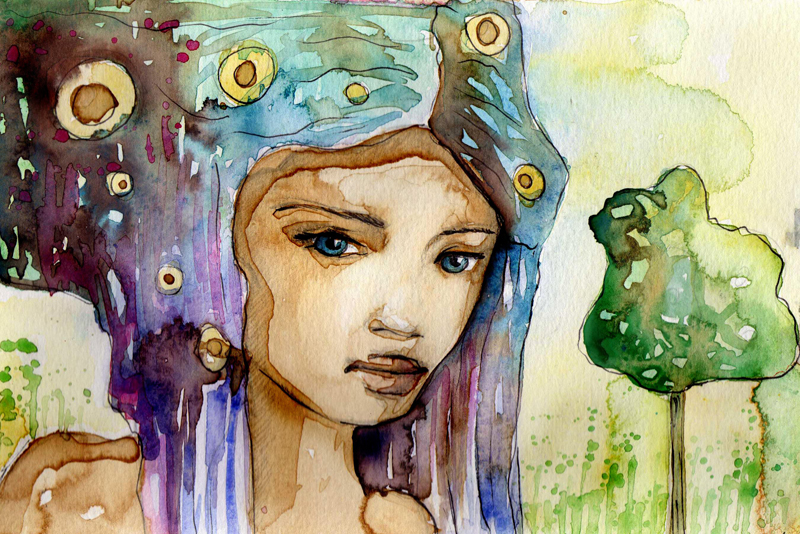 Ethnic hair has many textures and types. You've often heard the words: Good hair day - Bad hair day. However, you never say: I'm having a good hair day. Instead, it shows in how you carry yourself, your confidence, how your hold your head. On those "Bad Hair Days", your shoulders droop, it becomes hat day and not even the most attractive hat at that. The key is to learn to love the hair you were given and not the hair you wish we had. Whether it's kinks, curls, twist or coils, it's yours in its natural form.
Ethnic Hair Care Regimen for Natural Hair.
Shampoo:
Look for a mild shampoo, one that will not strip your hair of its natural oils. Depending on the ingredients, your hair will suffer because of the vast amount of detergent found in shampoo. When this happens, you could experience dry, brittle hair.
So what should you avoid? They're often referred to as "red flag" ingredients. According to ecology center.org : Sulfates, either sodium lauryl sulfate (SLS) or sodium laureth sulfate (SLES) are not friends to your hair. Used as a surfactant and foaming agent, sodium laurel sulfate is a strong skin irritant and produces nitrosamine, a substance linked to cancer formation.
So what should you look for? Plant based or raw ingredients. Products that are cruelty-free, vegan and void of synthetic fragrances. Although it's soap, so to speak, Castile soap has been used for years on the heads of ethnic women. A gentle massage will loosen dirt and debris and stimulate blood flow to your scalp.
Conditioners:
They provide moisture and protection to your hair. While most conditioners will go by the way of the sink drain after 3-5 minutes, it's still a necessary step. You can use oils as a moisturizer on your scalp. Jojoba, coconut, castor and grape seed oils are now being used as conditioners in ethnic hair care. Castor oil is really heavy, so blend it with a thinner oil and use less of it to gain desired results.
When using oils, use very little and believe it or not, the best way to use it is on moist hair. That's right mist your scalp and hair with water, then massage a bit of oil into your scalp and carry it out to your tips. To enhance your oil treatment add a drop or two of essential oils that are known to nourish the scalp and you're good to go. The exact amount will depend on how much oil you use. If you're working with one ounce of oil, 2-3 drops of essential oil will be all you need. A couple of spritz of the oil blend into the palm of your hand should be enough to moisturize your scalp and hair.
Spend some time studying essential oils and their use in ethnic hair care.
Heat No Heat -To Dry or Not to Dry
We all know that applying heat, dryer or blow drying, to most ethnic hair types can be devastating. It makes your hair dry and brittle not mention damaging to your hair follicle. Did you know that using a towel can be just as damaging. If you're not being gentle in using your towel, it can become your enemy. Vigorously rubbing your hair with a towel can promote tangles and this in turn causes breakage to your hair.
Instead use a lite weight, waffle type towel to absorb the moisture from your hair. Section it off and begin from the tip of your hair removing any tangles that have formed and work your way to your scalp. You can always go to a natural hair salon, just make sure you trust the stylist to know what she/he is doing with your crown and glory.
That's it for this week, As always...
Dedicated To Your Beauty
Juliette's Website
https://www.nyrajuskincare.com


Related Articles
Editor's Picks Articles
Top Ten Articles
Previous Features
Site Map





Content copyright © 2023 by Juliette Samuel. All rights reserved.
This content was written by Juliette Samuel. If you wish to use this content in any manner, you need written permission. Contact Juliette Samuel for details.