Fill Your Pockets With Joy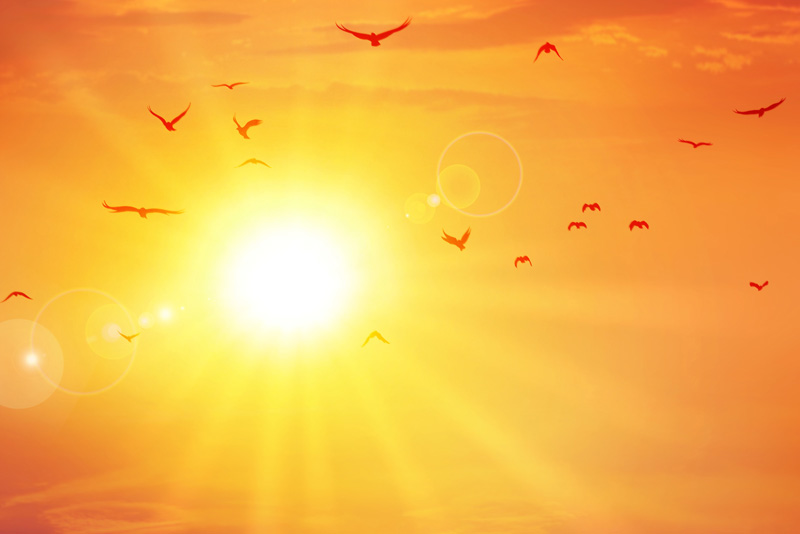 Do you know someone who is happy all the time? Do they aggravate you when you may want to complain or whine a little bit? Those people who are always cheerful and seem to top the optimism scale are referred to as being a Pollyanna, in reference to the heroine of the novel Pollyanna, by Eleanor Hodgman Porter. She was consistently and some might say excessively optimistic.
In reading the book of Philippians, you may notice the words are filled with optimism. The author, the apostle Paul, writes of his consistent joy. The interesting thing is Paul was in prison, in Rome, while he wrote this letter to the church of Philippi.
You might think given the circumstances that he would be a bit down or depressed. He was under house arrest in a private residence, but chained day and night to a Roman soldier. Not many of us want to be in close quarters, twenty-four hours a day, with someone we love, let alone a soldier who probably wasn't even friendly. Paul would have had every right to complain. He might write to the Philippians asking for their prayers for his release or at least for his comfort and encouragement.
Paul had trouble—his arrest and the threat of death. He had trouble from his own. There were preachers who took advantage of his imprisonment to promote themselves, perhaps with their eye on gaining some of the apostle's fame. These matters didn't matter to Paul as long as the gospel of Christ was preached. He wrote joyfully.
Paul began his letter to the church by telling them how he thanked God for them with all joy, every time he thought of them. He said he made his requests for them with joy. Then he listed what gave him joy—their fellowship in the gospel, and the confidence that God would continue His good work in them.
If we were to search for joy in Paul's life, we wouldn't look for it in his imprisonment, but that's where he wrote his letter about joy. Paul didn't find joy in jail, he brought it with him. True and lasting joy doesn't come from circumstances. Joy was Paul's constant companion. It came with his absolute trust in his Savior and in the Spirit's provision.
Spiritual joy isn't an attitude. It isn't dependent on chance or circumstances. It is the deep enduring confidence that regardless what's going on in this life, all is well between the believer and the Lord.
Paul wasn't a Pollyanna. He wasn't excessively optimistic. His joy was built on a solid rock. He was filled with the truth of Jesus Christ.
Fill your pockets with joy and take it with you into all the circumstances of this world.


Jeremiah 29:11 - God, who is Creator and all powerful, has plans for me. His plans are for good, not disaster.


Isaiah 40:29 God gives power when I'm weak and strength when I'm powerless.
Romans 10:9- If I confess that Jesus is Lord and believe in my heart that God raised him from the dead, I will be saved.


Hebrews 13:5 - Jesus promised to never leave me and never forsake me.
You Should Also Read:
Christians Look Like
Joy a Fruit of the Spirit
Stress Relief


Related Articles
Editor's Picks Articles
Top Ten Articles
Previous Features
Site Map



Follow @LynneChapman
Tweet





Content copyright © 2022 by Lynne Chapman. All rights reserved.
This content was written by Lynne Chapman. If you wish to use this content in any manner, you need written permission. Contact Lynne Chapman for details.