Summer Skin for Ethnic Beauties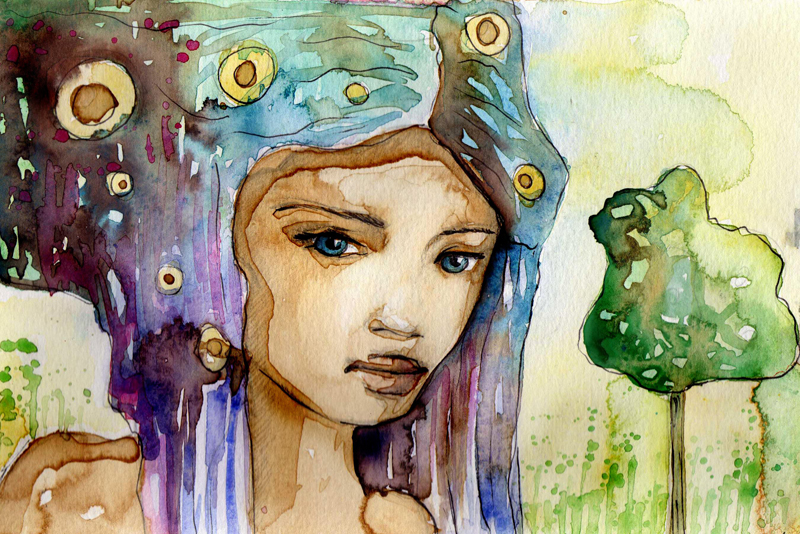 Dry or flaky, none of us like for our skin to have these challenges. Dry Brushing to the rescue. Have you ever experienced a dry brush treatment? You can also do this process with an exfoliating hand glove. The objective is to remove the dead skin cells from your body, bring out its beautiful glow, all without damaging your skin.
Dry brushing is done on dry skin - no oil, lotion, damp - on dry, just before you jump in the bath or shower. Use a natural fibre brush, the size of your palm and with a handle if possible. Brush your entire body except for your face and breasts (for women) for about 5 to 10 minutes. Do not brush hard. It is best to begin gently and work your way up to a vigorous brushing. Please do not brush until your skin is red. Start the process from your feet up.
Then, pour 1 tablespoon of Sweet Almond, Olive, Apricot Kernal or Sesame carrier oil into a bowl. Add 2 drops of basil, lemongrass, lavender, rosemary, peppermint or chamomile essential oil. Mix. Massage this blend over your entire body. Do this for about 5 minutes. Jump into the shower or bath as you normally would do. All your dead skin will be washed away. Pat dry your skin (please don't rub) and apply a light moisturizer if necessary.
An added bonus to dry brushing is that is open clogged pores and aids in eliminating toxins from the body - something wonderful for cellulite.
Here's a great recipe for a bath after your dry brushing:
Honey and Milk Bath
4 tablespoons Honey
6 tablespoons dried powdered Milk
1 quart boiling water
Place the honey in a bowl or large pitcher and pour the boiling water over it. Stir until the honey has dissolved. Leave to cool.
Place the milk powder in a bowl and gradually mix in the honey water.
Add this mixture to a warm bath, swishing to dissolve the milk powder.
Milk baths soften the skin and feel very luxurious. Use this mixture right away.
Alternative recipe:
4 tablespoons Honey
2 cups of whole milk
Place the honey in a bowl or large pitcher and pour the boiling water over it. Stir until the honey has dissolved. Leave to cool.
Add Honey into bath
Pour milk into bath as well
Swish around to blend into running water.
Immerse yourself into your tub and enjoy.
That's it for this week. If you like what you've read, please share it with your friends.
Dedicated To Your Beauty
Juliette's Website
https://www.nyrajuskincare.com


Related Articles
Editor's Picks Articles
Top Ten Articles
Previous Features
Site Map





Content copyright © 2023 by Juliette Samuel. All rights reserved.
This content was written by Juliette Samuel. If you wish to use this content in any manner, you need written permission. Contact Juliette Samuel for details.