8 Beauty Basics for Ethnic Skin Care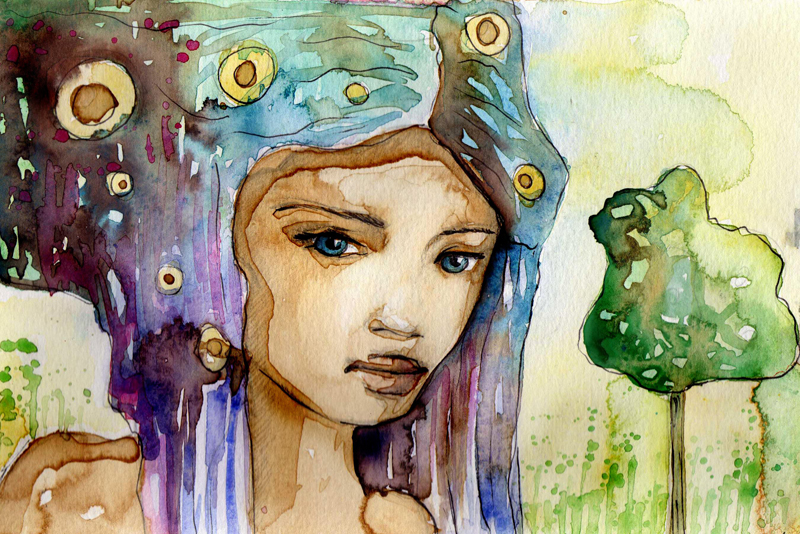 Why do you need a skin care regimen as an ethnic beauty? The answer is quite simple. In order to have soft supple skin, skin that's not dull, gray or ashy, skin that's soft to the touch, it's a good idea to understand the importance of ingredients, products and how to use them.
A skin care regimen for you as a ethnic beauty will provide a system for you to follow. It will acquaint you with the product mix for your skin and when and how to use them.
The essence of skin care is simplicity.  The beauty of great skin care is knowing what your skin really wants and needs.Typically a good skin care regimen would consist of three basic steps but there are other factors that can enhance your beauty, such as exfoliating your skin.
The Basic Regimen
Cleanse –
Yes, cleansing, the most important step in any beauty regimen, lays the
proper foundation for great skin.  Cleansing removes dirt, oil and dead skin cells, all of which can lead to clogged pores and breakouts.
A good cleanser nourishes your skin and doesn't strip it of its natural oils.  So this will caution your use of soaps and cleansers that give you a foaming action that is typically associated with "clean".
Products that contain green tea or coconut derived fatty acids will work just as well without creating the lather (detergent factor) you often associate with clean skin.
Tone –
After you cleanse your skin, you'll want to tone it.  The toners role is to correct the pH balance of your skin after you clean it.  If you have chosen the right cleanser for your skin, there's the possibility that you won't need a toner.  But, toners can deliver beneficial ingredients to your skin, such as essential oils, rose being one of the best of them.
Moisturize –
Your skin is thirsty and craves moisture, vitamins and antioxidants.  It needs protection from within and without.  A great way to moisturize and fortify your skin is with a good face oil or serum. You'll want to find oils like jojoba, olive, avocado and sweet almond that can be used with your skin type.
Moisturizers help hold moisture in your skin and acts as a barrier to prevent the loss of water.  Oily skin will want a more fluid lotion as a moisturizer, while dry skin will need a heavier cream.
The season and climate will determine how much of your product you use.  A good rule of thumb is to apply your moisturizer after you shower or bathe while your skin is still damp.
The Extra Steps
Exfoliate –
Exfoliation is the second most important step in your skin care regimen.  When done regularly, it will remove dirt and dead skin cells, as well as clear up clogged pores, all of which can cause breakouts.
I know how much you like your apricot and walnut scrubs but they can tear your delicate skin, especially since some of you feel as though you need to scrub your face as if it were your floors.
A creamed based product with jojoba wax beads will work just as well and will be much gentler on your skin. 
Sunscreen –
I heard from a lot of you and you don't like the idea of a traditional sunscreen and I can understand that.  But you can no longer expose your skin to the sun just because you have your beautiful gift of melanin.
Some of you like coconut oil, some Shea oil and some of you trust the traditional sunscreens
sold over the counter but whatever your choice, protect your skin.  And as for the coconut and Shea oil, make sure that they are a natural and real source of the oil.  My Islander friends have educated me to "real" coconut oil and there is a difference in what you find in some of the stores.
Professional Skin Care –
Yes you need a professional facial.  While your face gets the greatest amount of attention from "You" with your at home care, it needs the attention of a professional that understands Ethnic Skin.
Think you can't afford a spa service?  You can!  Who says that currency has to be the exchange.  If you provide a service or have a skill and can barter it for the services of a skin care therapist, go for it.
A massage in exchange for a facial, advertising copy for a flier in exchange for a facial, hair services in exchange for a facial, web design services in exchange for a facial or two … the possibilities are endless.  It's time for your creative mind to kick in.
The Other Things That Contribute to the Beauty of Ethnic Skin
Sleep –
It's called beauty sleep for a reason.  When you get the right amount of sleep it allows your mind and body which includes your skin, to rest and regenerate all the way down to the cellular level. 
Working It Out –
Believe it or not, for some of you exercise can do more for your skin than a jar of cream.  Next to your diet, exercise gives your body a surge of oxygen that feeds all of your organs.  Your skin is the major benefactor of this process.
Make small changes daily in how you move.  Don't like running but you love walking and swimming, then make this your form of exercise.  Aerobics bore you, but you love ballroom dancing or salsa, go for it!
None of these steps would be complete without the right nutrition for your skin.  So include your green foods as part of your daily  regimen and watch the beauty of your skin shine through.
Try these steps and watch your skin become healthy and luxurious. Please know that results may vary from person to person.  
Dedicated To Your Beauty  
Juliette's Website
https://www.nyrajuskincare.com


Related Articles
Editor's Picks Articles
Top Ten Articles
Previous Features
Site Map





Content copyright © 2021 by Juliette Samuel. All rights reserved.
This content was written by Juliette Samuel. If you wish to use this content in any manner, you need written permission. Contact Juliette Samuel for details.