Using Body Scrubs for Ethnic Skin Care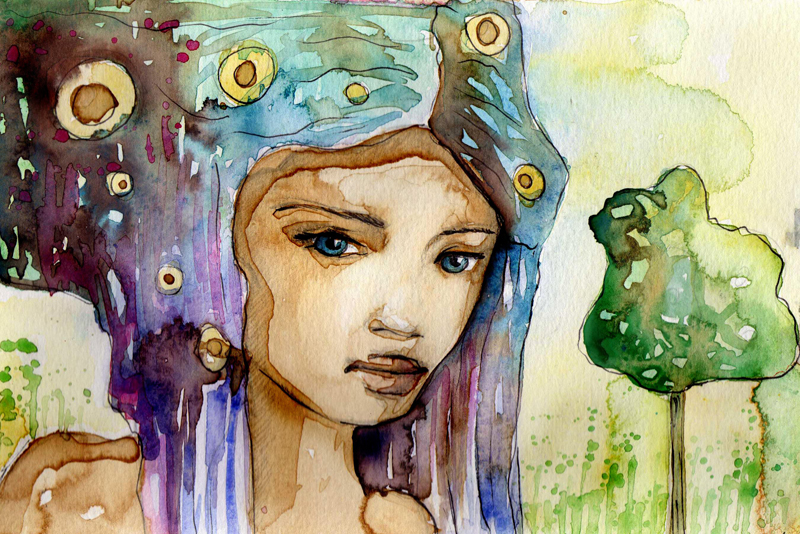 It's summer and we have a tendency to want to show more skin than some of us should this time of year, so if this is something you choose to do, why not make sure that your beautiful ethnic skin tone is soft, smooth and radiant to the eyes. As seasons change and you're going from spring to summer, a good body scrub is in order.
Why would that be?
Because a good body scrub will make you feel lighter in weight, your skin will glow, it will help you release a lot of toxins in your body and it's good for blood circulation as well. Body scrubs can be made with all sorts of ingredients, but are a lot of those ingredients actually good for you. When we look at a lot of the shells like walnuts and almonds, if that particular scrub is not made from a powder base, then the shells themselves can actually scratch and cause damage to your skin as you're manipulating the scrub over the surface of your skin.
You could unknowingly prick yourself and break the skin because the walnut or almond shell has gotten caught up in your solution and you're actually scratching and breaking the surface of your skin as you're manipulating the product over your body. So you want to be careful with the type of products and ingredients that you use.
There are a few things to take into consideration when you're planning for a scrub.
1. What is your overall health condition?
- For instance, if you suffer from hypertension you will not want to use salt as part of your scrub. Your scrub may be better off if you're using something that's a combination of raw sugar and oils. It'll give you the abrasiveness, but you won't use the salt because whatever goes on your skin goes into your blood. If hypertension is the thing that you're suffering from, you're going to be absorbing the salt from the scrub into your body as though you were eating it.
2. Is Your Skin Sensitive?
- If it is, you certainly will not want to use an abrasive type of scrub as one of your ingredients. You would go more for a jojoba wax bead as an ingredient so you can have the natural exfoliation process taking place. That wax bead is going to be melting into the skin as you rub it over your body to exfoliate.
3. What Skin Condition Are You Possibly Treating?
- When you're giving yourself a body scrub, often times essential oils are part of that mix or blend. So when you look at the skin condition you're treating - if it's dry skin, oily skin, or eczema, and based on those particular categories - a different essential oil will be used for that particular skin condition.
You've got safety features to consider and 9 out of 10 times you will perform your scrub in your shower or tub. So you want to make sure that if your scrub has Shea butter or one of the oils, jojoba, olive or grape seed in a blend with your salt and sugar that your surface is safe so that you don't slip and fall bringing unnecessary harm to yourself.
Will this be a scrub for 2?
Are you and your significant other planning on exchanging services? It's a great way to have date night and it's a wonderful way to get a loving type of exfoliation from someone that you know really cares for the appearance of your skin. You also when looking at these factors, some of the things to consider when planning for your scrub, these would top the list.
If you're going to make your own body scrub, ingredients like Shea butter and jojoba wax beads and oil and an essential oil are good basic ingredients to have as part of your body scrub. The thing with Shea butter and jojoba beads and oil is you can add them to dead sea salts or a combination of dead sea salt and turbinada sugar, and it makes a good scrub or body exfoliate that's going to be one that nourishes the body as well as exfoliates it. The jojoba oil added to the blend of your salts and sugar will give you good moisture.
Once you finish your exfoliation process and you rinse off in the shower or tub, you will feel the softness and moisture on your skin so they'll be no need for you to come back and add a butter or body moisturizer unless it's just something you want to do to enhance the aroma. With scenting, if you're making this yourself, I always suggest that you use essential oils and not fragrance oils. Fragrance oils are synthetic blends and essential oils are the natural components from flowers, bark, roots and trees and they've been extracted through distillation or solvent extraction and it's taking the pure oils from what mother nature gives us in terms of natural scents and aromas. So with that in mind, enjoy the exfoliation treatments.
That's it for this week. As always ...
Dedicated To Your Beauty
Juliette's Website
https://www.nyrajuskincare.com


Related Articles
Editor's Picks Articles
Top Ten Articles
Previous Features
Site Map





Content copyright © 2023 by Juliette Samuel. All rights reserved.
This content was written by Juliette Samuel. If you wish to use this content in any manner, you need written permission. Contact Juliette Samuel for details.