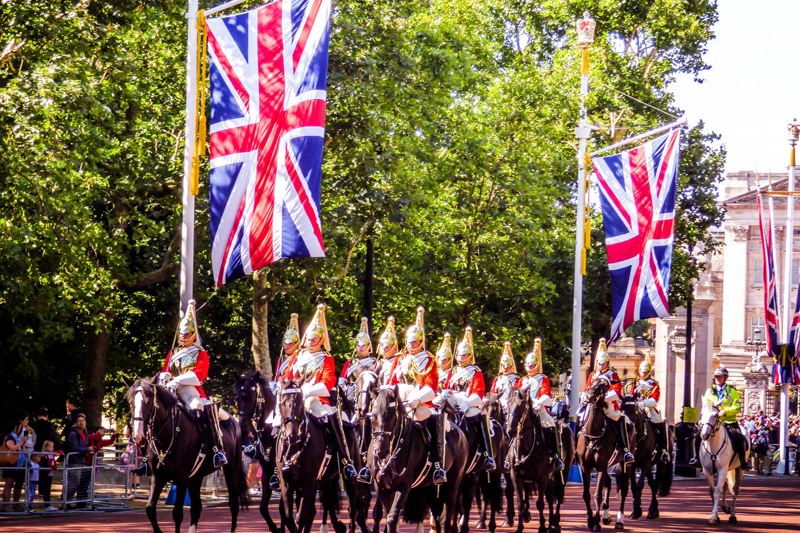 Apple Snow
. Light yet rich, this dessert was popular during Elizabethan times. Apple Snow is a mouthwatering concoction of apples, sugar, egg whites and cream.
Bread and Butter Pudding
. A useful winter standby, using everyday ingredients – a great way of using up bread which is a few days old. Slices of buttered bread are layered in a dish, each layer sprinkled with currents or sultanas. The bread is covered with an egg, milk and sugar mix and baked in the oven.
Bread Pudding
. A recipe meant for stale bread. The first stage of making is to soak the bread in water – this can be done overnight. Equal quantities of dried fruit, suet and sugar are added to the soaked bread, together with spices such as cloves and cinnamon. Milk and eggs are added and the mixture is baked. Bread pudding is cut into square portions when out of the oven. It can be eaten hot or cold, with cream, custard or ice cream.
Crumble
. Fruit crumbles – seasonal fruits mixed with sugar and topped with a crumbly topping – send an inviting smell through a house whilst they are cooking. English classics include apple crumble, apple and blackberry crumble and rhubarb crumble. The crumble topping is made from flour, sugar and butter – part of the fun of making a crumble is rubbing in the butter by hand. Variations on the topping include mixing oats with the flour and adding cinnamon to the topping for apple crumble.
Eton Mess
. A dessert traditionally offered to Etonians (those attending the exclusive Eton College) on 4 June. Mashed strawberries, crushed meringues and cream are mixed together to create Eton Mess; try serving this pudding in glasses, decorated with whole or halved strawberries.
Queen of Puddings
. A pudding fit for a queen – Queen of Puddings is said to have been created in Buckingham Palace for Queen Victoria. The pudding's foundation is custard and breadcrumbs which are spread with a layer of jam and topped with meringue.
Rice Pudding
. You may have come across A A Milne's poem
Rice Pudding
.
What is the matter with Mary Jane? She's perfectly well, and she hasn't a pain, And it's lovely rice pudding for dinner again.
Many connoisseurs of rice pudding (key ingredients milk, rice and sugar) particularly enjoy the skin that forms on top during baking. A variation on this dish is Macaroni Pudding – cooked macaroni is used in place of rice.
Summer Pudding
. A light, refreshing pudding requiring minimal cooking which makes best use of whatever summer fruits are available. A pudding basin is lined with bread slices, which overlap and are trimmed as necessary to create even cover. Fruits for the pudding – these can be any combination of soft fruits such as blackcurrants, blackberries, gooseberries (in moderation), raspberries or redcurrants – are briefly cooked with sugar. Cooked fruit is placed in the bread casing, and the mixture is then topped with more bread. A saucer or weight is placed on top of the pudding whilst it is left for several hours or overnight in the fridge. The resulting pudding will have infused the fruit juices, changing the colour of the bread.
You Should Also Read:
Apple Puddings
Queen of Puddings
Real Fast Puddings


Related Articles
Editor's Picks Articles
Top Ten Articles
Previous Features
Site Map





Content copyright © 2022 by Asha Sahni. All rights reserved.
This content was written by Asha Sahni. If you wish to use this content in any manner, you need written permission. Contact Sarah V Monaghan for details.