What do I want from God ?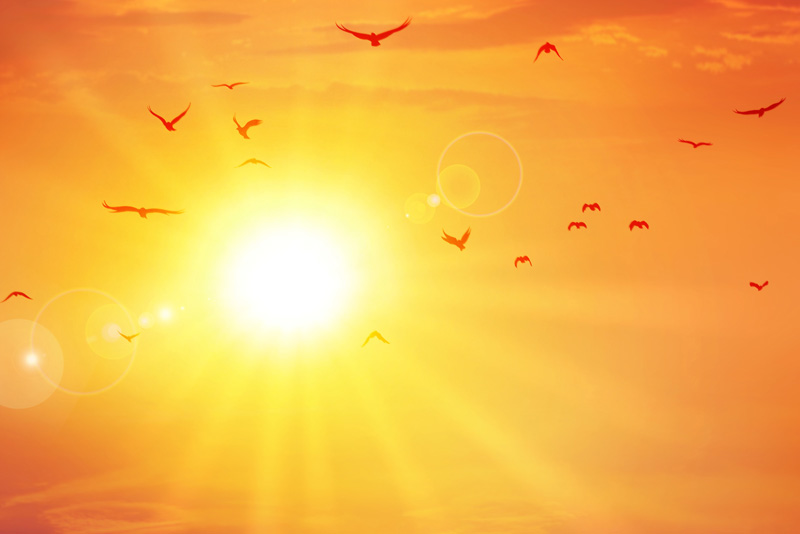 What do I pray for?
If I were to write out all my prayers, they would be for physical things. I pray for relief from illness and hardship for my friends and for myself.
In reading the prayers of the apostle Paul, I find he most often prayed that those he loved would grow spiritually.
In Ephesians 1:17-20, he asked the glorious Father of our Lord Jesus Christ—always holding God in highest esteem—to give spiritual wisdom and insight. He prayed the people of Ephesus would grow in their knowledge of God. He prayed their hearts would be flooded with light and understanding of the hope to which they were called.
Paul prayed they would understand the incredible greatness of God's power—the same power that raised Christ from the dead and seated him at God's right hand in the heavenly realms.
What are the prizes in this passage?
Spiritual wisdom and insight in the knowledge of God
– deep understanding of God's true nature.
Hearts flooded with light to understand our hope
- more than just head knowledge of salvation– but hearts flooded with the truth of it.
Understand the greatness of God's power
– the same power that raised Christ from the dead – This is hard for me to wrap my mind around. He exerts resurrection power in me—up from the dead—new life.
In 1 Corinthians 9:24-26, Paul writes about running a race to win a prize. Athletes exercise self-control and compete in such a way as to win. They do it to receive a perishable wreath. Our prize is eternal.
You may know that passage well. I never paid much attention to it because I'm not a runner. The scripture speaks of winning the crown. I've never been competitive. I don't care about trophies.
I played one competitive sport—racquetball. I remember that after I played for a while, it was obvious I didn't have a winning strategy. You may know that in racquetball you gain points by hitting the ball so that your opponent is unable to hit it back. When I played, I enjoyed the volley so much that I hit the ball in such a way that it was easy for the other player to return it. I was playing a social game. If I wanted to win, I needed to put more thought into it. It took work, and discipline, and wasn't as much fun.
The people of Corinth were already saved. The crown they competed for wasn't salvation. Paul urged them on to more—to heavenly rewards. He didn't want them to sit and relax on the starting line. There was more to be won, and it would be through spiritual discipline.
So, in view of the Scripture, I wonder, do I treat my Spiritual life in the same way I played racquetball? Am I playing just to keep the ball in the air? The game I play may look good, but am I playing to win?
Am I satisfied with my spiritual life, the way it is? Or do I want what Paul wanted for the believers in Ephesus? How am I going to rethink how I run the race?


Am I willing to spend more time in God's word to gain real insight into God's character?


Am I willing to make changes in the way I live because of what I read in God's word and in turn, live out my salvation? Will I make those changes when my friends aren't doing it that way and when I don't see the logical reason?


How much time am I willing to spend on my knees praying and then quietly waiting for a word from God?
This is where the prize is won.
You Should Also Read:
3 Tips for Prayer
Prayers of Paul - Colossians
Prayer for New Believers


Related Articles
Editor's Picks Articles
Top Ten Articles
Previous Features
Site Map



Follow @LynneChapman
Tweet





Content copyright © 2021 by Lynne Chapman. All rights reserved.
This content was written by Lynne Chapman. If you wish to use this content in any manner, you need written permission. Contact Lynne Chapman for details.