Biracial Hair Care with Black Hair Care Products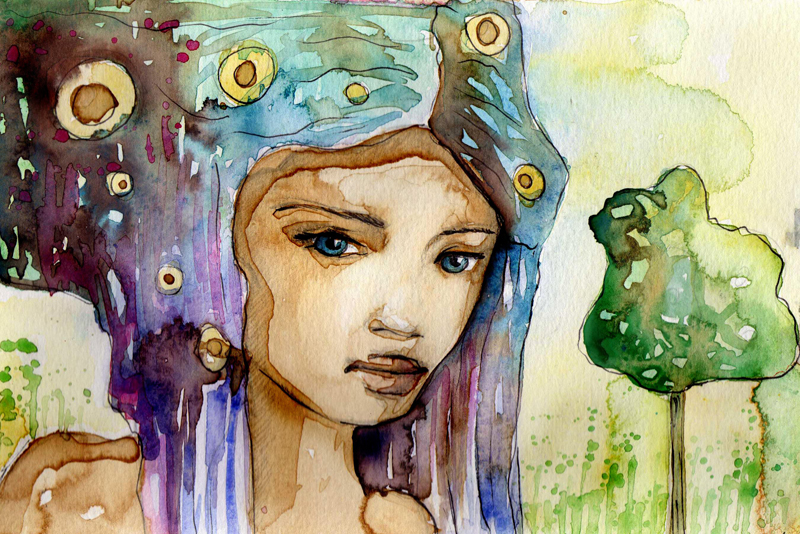 Biracial Hair Care Tips
Every day, our world gets smaller. Not in the sense that the Earth is shrinking in size, but in terms of cultural and racial borders. Because we are able to travel more, we are exposed to many other cultures…and the opportunity to fall in love with someone that is not of the same ethnic background.
This all makes for beautiful love stories, but sometimes, it causes nightmares for hair. How do you care for hair that is not similar to yours? All your life, you've had your hair- know its moods and styling options.
Now, you've got someone in your life with hair that is not the same texture or curliness as yours, it reacts differently to your familiar styling and grooming routines, and you're ready to throw all your Black hair care products out the window and call it a day.
There are many products available for black hair care that also work well with biracial hair. All it takes is a little label reading and a little trial and error. Don't Give Up!
Ethnic Hair Care - Ringlets, Tight Curls, The Frizz - Oh My!
If you would like to preserve the beautiful, springy ringlets, tight coils and the frizz that appear on wet hair, try these simple steps:
1. Wash your hair only once a week.
2. Detangle hair daily with a leave-in conditioner especially formulated for black hair care. Something with Shea butter works well for this step.
3. Once you finish moisturizing, dab a little pomade in your palm and rub it into hair. Styling gel can also work.
4. Add a little oil. This is where experimenting is good. Some hair likes oil, others are too weighed down by it. Try different amounts, starting with a little bit and increasing as you go along. I like jojoba oil and emu oil.
5. If you are working with very tight curls, try stretching your hair by tying it in a ponytail. If you're in a hurry, set the hair dryer on cool and gently stretch the hair as you dry it.
Black Hair Care Tips - Ponytail Do's and Don'ts
There's the right way to put African American and biracial hair up in a ponytail, and there's a wrong way to do it. Let's get it right the first time.
DO
use a hair band that is made especially to tie back hair - covered bands are great. Stay clear of regular rubber bands and those with metal clips on them. Regular bands strip your hair and the metal clips tend to snag and break your hair.
DON'T
pull your hair tight. Yes, sometimes it really keeps your hair out of your face, and it looks neater…BUT pulling hair tight can lead to hair loss - sometimes permanent (alopecia). Pulling hair tight also causes hair damage and breakage.
DO
undo the ponytail at bedtime. Nobody likes to be squeezed all day and night - including your hair. Give your hair a break by letting it out at night.
Natural Black Hair Care Products
When it comes to natural hair care products, you can use products that are especially designed for African American hair on biracial hair as well - just maybe in different proportions.
Hair butters containing moisturizing ingredients like Shea butter, cocoa butter, coconut, aloe and mango are recommended for that smooth, easier-to-care-for curly hair.
Oiling biracial hair is as tricky as oil in African American hair. It all depends on the thickness and texture of the hair. If your hair is coarse and dry, some oil will help detangle and add shine. If your hair is thinner, use less oil - and don't rub it in your scalp as this may lead to greasy-looking hair. Experiment and Enjoy!
That's it for this week. If you like what you've read, please share it with your friends.
Dedicated To Your Beauty
Juliette's Website
Nyraju Skin Care


Related Articles
Editor's Picks Articles
Top Ten Articles
Previous Features
Site Map





Content copyright © 2023 by Juliette Samuel. All rights reserved.
This content was written by Juliette Samuel. If you wish to use this content in any manner, you need written permission. Contact Juliette Samuel for details.