An Apple A Day For Ethnic Beauty Care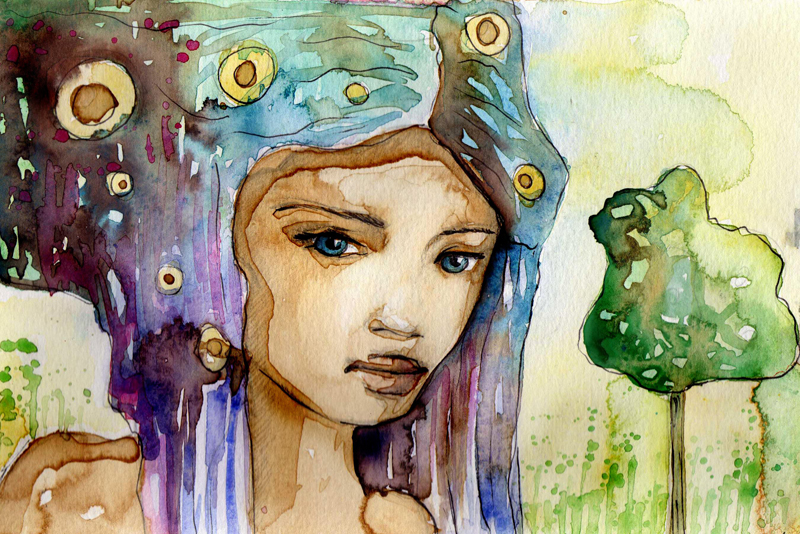 As the fall season comes into play and you know that apples are one of the fruits of the season, you might want to grab a few extra ones because you can make some great skin and hair care products if you're one of those people that likes to experiment. When it comes to beauty benefits, apples go above and beyond.
First, they contain malic acid and alpha hydroxy acid that helps you remove dead skin cells and reduce inflammation. Vitamin C is also found in apples and it aids in the formation of collagen, which is a crucial protein for keeping your skin flexible and healthy. The presence of natural retinoids compounds associated with vitamin A is also found in apples. Vitamin A helps to stimulate the dermis, increase blood flow and reduce acne and signs of photo aging (wrinkles).
Apples also contain copper, which also helps in the formation of melanin. It protects your skin from the harmful effects of the UV sun rays. So the next time you get an apple, just know that not only is it beneficial to you internally, it makes for a great ingredient when it comes to a natural skin and hair care product.
Apple Hair Rinse
One example would be a fresh Apple Hair Rinse.
Take 1 apple, peel it and cut it into small pieces,
2 table spoons of apple cider vinegar,
2 cups of water,
1 cup of fresh chopped mint leaves.
Mix all of this together in a blender and pour the mixture into a container through a strainer, make sure you discard all of the solids. After you shampoo your hair, you pour all of the mixture over your hair as a final rinse, massage it through your hair, rinse it out with cool water.
If you have locs, you want to make sure the liquid is definitely free from any solids because it won't be easy to pull anything that you pour into your locs out if it gets caught.
Apple Body Scrub
If you go to the skin side of what apples can do for you, make a fresh apple body scrub.
1 fresh apple, quarter and cord with the fresh peel intact,
1 table spoon of balm of mint,
1 quarter cup of raw sugar,
2 table spoons of almond oil.
Put all of this into a food processor and finely chop the apples and the lemon balm. Transfer that into a bowl and add almond oil. In the shower or bath, gently massage the mixture into your damp or moist skin and rinse with warm water.
As with any scrub that contains oil, you want to be careful when it comes to the shower because it can make the floor slippery. One way to use this particular product is stand on a towel while you're doing this process and it will absorb the oil and cut some of the slipperiness from the floor of your tub or shower.
That's it for this week! As always …
Dedicated to Your Beauty,
Juliette's Website
https://www.nyrajuskincare.com


Related Articles
Editor's Picks Articles
Top Ten Articles
Previous Features
Site Map





Content copyright © 2022 by Juliette Samuel. All rights reserved.
This content was written by Juliette Samuel. If you wish to use this content in any manner, you need written permission. Contact Juliette Samuel for details.