Laughing Lady Ghost of Palmyra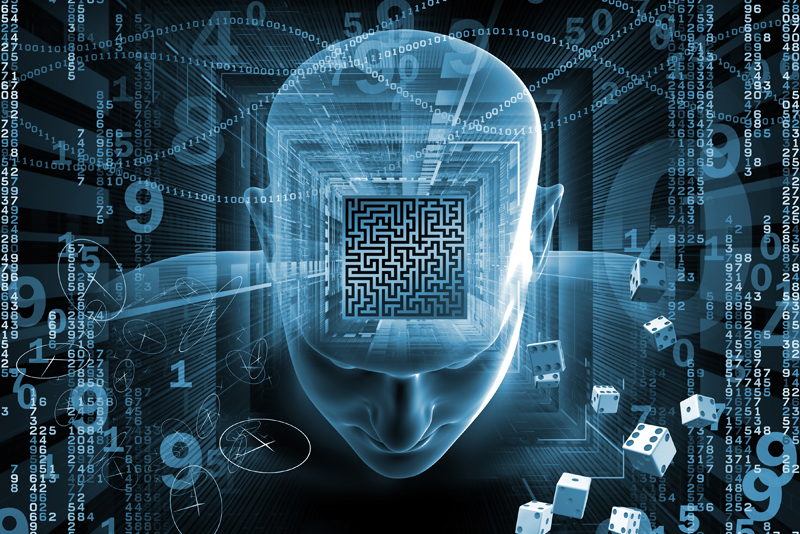 In the early part of 1900, Palmyra, Missouri was plagued with an apparition witnessed by many of the town's most distinguished citizens.

In early February of 1900, the city marshal of Palmyra, W.B. Markell, was forced to post a notice requesting that the reckless shooting that had "been indulged in, on account of the ghost scare in town" stop, or the offenders would be arrested.

Haunting the north end of Flower City, the spirit was believed by most of Palmyra to be that of an average-sized woman who moved "with a swiftness that is surprising," according to the Monday, February 05, 1900 edition of The Quincy Daily Herald.

The ghost usually appeared in the early evening hours, but had been glimpsed as late as 10:00 p.m. It was heard to "utter a laugh that froze the blood of George Noble who heard it." George had given chase to the apparition, and was just about to catch it, when "the thing laughed and disappeared."

Another encounter occurred when Willie Springer, "a school boy," heard the family dog growling in the back yard. He had his father's revolver in his hand when he opened up the back door to investigate. Springer said he saw an apparition "hovering over the back porch." He fired twice at the airborne specter, but "the bullets seemed to pass right through it and the spirit rushed rapidly out into the street."

As the spirit was fleeing down the street, Col. Robert Schults saw it and tried to grab the elusive entity only to have it disappear before his eyes.

William Morrow's encounter with the apparition was much the same when he attempted to apprehend it.

Marshal Markell was concerned about the safety of the townsfolk of Palmyra as people had taken to shooting at any strange noise or sudden movement.

Most believed that the spirit was that of Mrs. Mae Marshall, the beautiful young woman who had taken her own life with prussic acid a few months previously.

According to an investigation conducted and a story written by a reporter for the St. Louis Post Dispatch 26 November 1899 edition, Ms. Marshall had been stalked by Palmyra resident Charles Hazlett Wishart and eventually driven to suicide when she rejected his marriage proposal.

Relatives in Palmyra invited Mae to come and spend Christmas week in 1898. With her exceptional beauty, intelligence and wit, Mae was quite a hit with the young men in town.

She was even serenaded by the smitten young men on the last night of her visit. The tenor singer in the group, Charles "Jenks" Hazlett Wishart, was especially taken with the young widow.

Charles was 34 years old at the time. Although his father, R.H. Wishart, had been a respected druggist in Palmyra, Charles was not looked upon kindly by his peers. He was a braggart and "mocked women and talked unkindly of them."

The following February, Charles asked Mae to attend an opera with him. She left her house outside of Philadelphia and traveled to Palmyra to stay with the Proctors for a few days so that she could attend the opera with Charles.

In August of that year, Charles asked for her hand in marriage. It was at this point that the relationship took a dark turn.

Mae had no intention of marrying Charles; and, Charles had no intention of letting Mae get away without marrying him.

Mae told him she didn't want to see him again and to leave her alone. Charles became obsessed with Mae and continued to try to call and visit. He would write letters that Mae would tear up without reading.

When Charles learned that she was tearing up his letters, he told the mailman, Watkins, "I've spent enough money on her, and if I don't win something is going to happen."

Mae arranged to go to Kirksville by train in late September to attend the Normal School at Kirksville college.

Charles was evidently depressed as he stated to someone at the pharmacy that he wanted to die. A customer in the store obligingly offered him his gun, but Jenks replied that he knew something better and held up a bottle of prussic acid.

A few days after this, Mrs. Tipton received a letter from Mae "saying that she had received a threatening letter form "Jenks," in which he had boasted that he could imitate her writing so perfectly that it would delude her best friend, and that he intended to ruin her character by letters if she did not consent to marry him."

On Thursday, November 16, 1899, Wishart showed up in Kirksville at the boarding house where Mae Marshall was staying. He repeated his proposal, and she repeated her refusal.

The following day, Charles went to visit Professor Kirk of the Normal School and demanded a consultation with him. He "repeated the stories he had circulated around town, and offered letters to substantiate what Wishart had said." Kirk believed Mae, but she arrived home to find that Charles had visited her landlady with the same attempt to sully her name. Mrs. McKenna paid Jenks no more mind than Professor Kirk.

Unfortunately, Charles didn't let this deter him. He made his rounds of Kirksville besmirching Mae's name; and, within hours the entire town was gossiping about the "scandal of the beautiful Mrs. Marshall."

Charles called upon Mae again that Friday night, and Mrs. McKenna overheard a terrible quarrel with loud voices and slamming doors.

For some reason that is still a mystery, Mae took the train to Trenton, Missouri the following day, Saturday.

Mae spent Sunday morning with a sick friend across the street returning at noon where she "changed her dress, packed her trunk and swallowed prussic acid."

She was found at 1:00 by Mrs. McKenna when she didn't come down for dinner.

A letter to her mother was found on the table explaining that she was "simply desperate" because of the stories that Charles Wishart was circulating about her. She said that all of her friends had dropped her. He had again offered to marry her, but she felt "that death was preferable to marriage with him." Mae went on to say that Charles "was considerate enough to leave me with this bottle which he says contains prussic acid. Maybe he is still fooling me, but at any rate I shall try it, and if it is not I shall procure something else." She told her mother how much she loved her and how she regretted hurting her and to be brave and strong.

The November 23, 1899 issue of the Palmyra Spectator indicates that Charles had taken a gun with him to Kirksville, and there is speculation he perhaps originally intended to shoot Mae and then take the poison himself.

The November 30, 1899 issue of the Marion County Herald included the announcement of a warrant for the arrest of Charles Wishart for the murder of Mrs. Mae Marshall "by furnishing her with prussic acid with which she killed herself."

Unfortunately, On January 25, 1900 the Grand Jury of Adair County granted Charles Wishart an acquittal due to insufficient evidence.

Records show he married Sarah Morton Lovell in November of 1904 in Dickson, Tennessee and fathered two children with her. He passed away at the age of 57 in Albuquerque, New Mexico on September 4, 1922 of Pulmonary T.B.

L. Mae Heetfield Marshall is buried in the Philadelphia Cemetery, Philadelphia, Missouri under the name of Mae Tipton with the inscription "Our Mae" 1876 to 1899.

A few days after the acquittal of Wishart, the laughing spirit many believed to be Mae began making her appearance in town to respected members of the community.



Related Articles
Editor's Picks Articles
Top Ten Articles
Previous Features
Site Map





Content copyright © 2023 by Deena Budd. All rights reserved.
This content was written by Deena Budd. If you wish to use this content in any manner, you need written permission. Contact Deena Budd for details.