Removing Unwanted Hair on Ethnic Beauties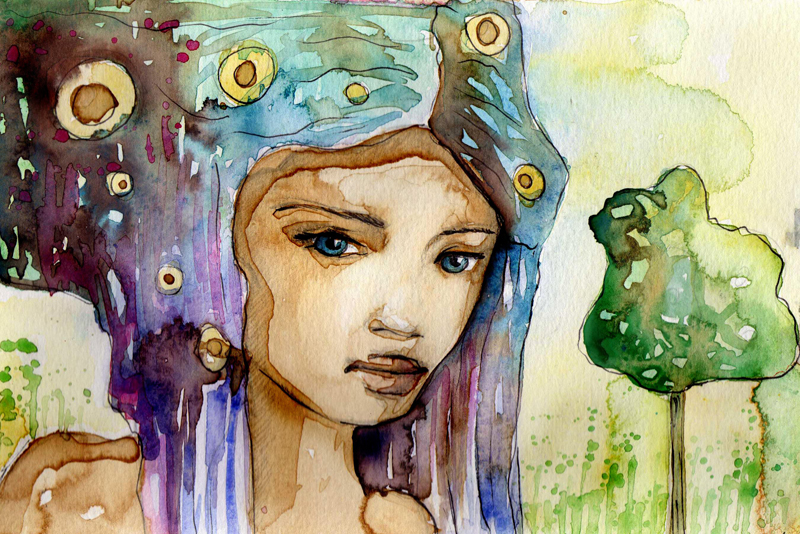 While hair removal is often looked at as something ethnic beauties do in the warmer season or climates, it has it's advantages when done all year long. It keeps your skin smooth and free of unwanted hair. It also removes the unibrow across your forehead. You know the look, the one where you have a continuous line of hair from the outer corner of one eye to the outer corner of the other across your face.
Hair removal has been around 3,000 to 5,000 years. We read about it from the Egyptians and East Indians. It was a form of pre-wedding ceremonies and religious ceremonies where the women used a sugar-based wax to remove the hair in the pubic region. Then it was called smoothing. Today is being referred to as Sugaring and not only used for wedding night hair removal but for every day removal of hair.
Waxing for Hair Removal.
Waxing is the most well known way to remove hair from your body, however there are other ways and forms of waxing. Let's take a look at some of them:
What is waxing? And what are the benefits of waxing in comparison to using a razor for shaving or the depilatory creams, such as Nair and Neet, to remove hair?
Waxing is where you remove the hair by the roots. So with waxing we're actually going to the core, the hair follicle. The core or follicle, removing it so that, in essence, we'll not end up with ingrown hairs in those areas that can become very uncomfortable if an ingrown hair should surface.
Shaving is where you are cutting the hair off at the surface of the skin. So you're not actually pulling it out by the root as you do with waxing. And the same with the cream depilatories, you're actually melting the hair off at the surface of the skin.
The Brazilian Wax
What is Brazilian waxing? Brazilian waxing is where all of the hair on the pubic area is removed. So basically, you put hot wax on the pubic area, and you remove it front and back. So that includes the front area and the back between the cheeks.
The story goes … that the J. Sisters, originally from Brazil, came over to America, New York in particular, and they set up a spa. And that's where the Brazilian wax came from, because it was named after the J. Sisters, who happened to be from Brazil.
Why would one choose the Brazilian wax over bikini wax? Some say the Brazilian wax is sexier. And because it does remove all of the hair, you tend to not have the odor. And it's just smoother. Nowadays, women don't want to be bothered with all of the hair in that area, especially in the hotter climates.
So around the summertime, you see a lot of women that have never had a Brazilian before experiencing it for the first time. I once asked an esthetician who specializes in Brazilian waxing: what do you say to people of the mindset that, " you're removing all of the hair from the pubic area. If it were not supposed to be there, it wouldn't grow there." She answered: "Well, that goes back to the caveman days where they more than likely needed the hair for warmth and pheromones. What about bacteria?
Nowadays, the body already produces the good bacteria to ward off any diseases or anything like that. So removing the hair actually helps to prevent holding on to that bacteria where you might get yeast infection or something along those lines. So Brazilian waxing is completely safe. If you find an experienced esthetician that knows what they are doing and they are sanitary… there's nothing wrong with it."
What You Should Know Before Your Next Wax Appointment
*
Do not to drink any caffeine or any alcohol
*
Do not take any aspirin prior to getting waxed because that thins the blood
*
If you're using Retin-A, which you typically will get in prescription form from a dermatologist, you want to stop using that about seven to ten days prior to your appointment.
*
Some esthetician state that you can take ibuprofen about 45 minutes to an hour before getting waxed.
Is it worth it to have your brows, hooter, arm pits and legs waxed? That's a question only you can answer for yourself.
That's it for this week. As always …
Dedicated To Your Beauty
Juliette's Website
https://www.nyrajuskincare.com


Related Articles
Editor's Picks Articles
Top Ten Articles
Previous Features
Site Map





Content copyright © 2023 by Juliette Samuel. All rights reserved.
This content was written by Juliette Samuel. If you wish to use this content in any manner, you need written permission. Contact Juliette Samuel for details.