Oops, Facial Hairs and Ethnic Skin!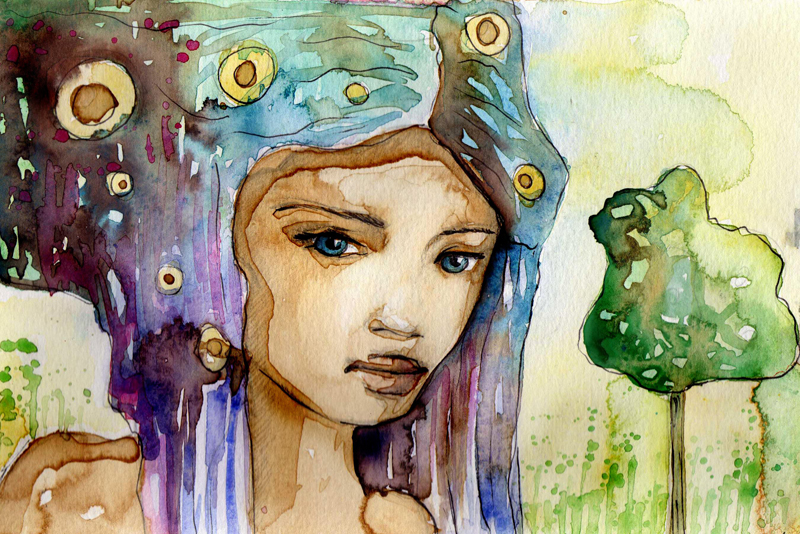 What's long, dark and popping up in weird spots on your face ethnic beauties? It's those embarrassing random hairs that are popping up in places on your face that you wouldn't expect. Well, as you mature, it turns out that they're not so uncommon to show up on you face.
What's a girl to do? Could this a random occurrence or is it hormones?
I you randomly find a long dark hair on your chest, breast, nose or chin, it could be nothing to concern yourself with. However if it's hormone related, it could mean that as a woman in your 40's or 50's, your estrogen levels could be seeing a decrease because of oncoming menopause.
Menopause creates a disruption in the balance between estrogen and testosterone and can cause hair to grow darker and longer in these areas. If only this would happen on our heads instead of our chest or face, it would be so much better.
What do you do about this unwanted hair?
As for your face, please try not to shave. Shaving can cause you to have a shadow beard like those you see on men. Then you begin the process of trying to cover it up with makeup. The darker the beard gets, the more makeup you apply to your face. This can be unhealthy for your skin.
Do not become the self plucking expert.
Put the tweezers down. Instead look for an electrolysis, they specialize in facial hair removal. More importantly, look for one that understands the delicate composition of your skin as an ethnic woman. Your melanin has to be treated with care. The slightest cut, scar, scrape or pick can cause trauma to your skin.
Depilatory Creams
- Can't find or afford an electrolysis, depilatory creams can become an effective option for some of you. they work to dissolve hair at your skin's surface without any pain. A word of caution, depilatory creams can often irritate sensitive skin causing it to turn red. Some depilatory creams are known to reduce the density and length of a hair causing it to grow back lighter, shorter and with less frequency.
Laser Hair Removal
- As an ethnic beauty, laser hair removal is
Not
a treatment that I would recommend. Once again, your melanin often causes sensitivity to treatments that can be used by non-melanated skin. Laser treatments on ethnic skin has been known to cause burns.
Common sense tells you that if a professional laser treatment is not good for your skin, one of those at-home devices is definitely not a good idea.
Facial Waxing
is another option. An esthetician can help you with this service. However, the esthetician should be some one who understands the complexity of your skin.
Threading and Sugaring
are forms of hair removal that have been used since the days of the early Egyptians for hair removal. Thread and sugar are used to remove the hair. These are two separate forms of hair removal and should not be used at the same time.
Threading was introduced to the American market by the women of India and Sugaring was introduced by the women from Arab countries.
The key is to find a method for removing your facial hairs that will work for you. It may take you several tries at several methods before you find the right one. Be patient wit the process.
That's it for this week. As always …
Dedicated To Your Beauty!
Juliette's Website
https://www.nyrajuskincare.com


Related Articles
Editor's Picks Articles
Top Ten Articles
Previous Features
Site Map





Content copyright © 2023 by Juliette Samuel. All rights reserved.
This content was written by Juliette Samuel. If you wish to use this content in any manner, you need written permission. Contact Juliette Samuel for details.