Growing Herbs for Ethnic Beauty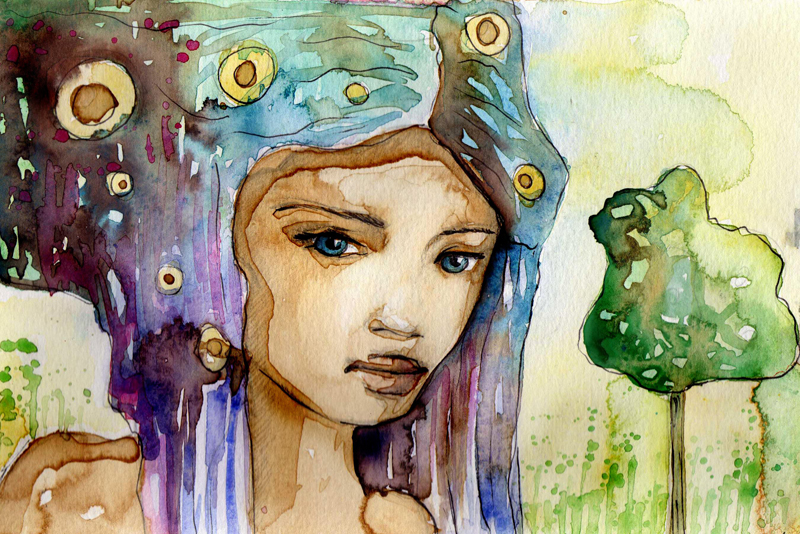 While we don't all have acres and acres of land to grow our food and herbs, a pot garden can serve the same purpose. I watched my grandmothers grow their gardens and feed us from its beauty. I never really tried my hands at growing anything but house plants. So some of my colleagues are coaxing me along to join them in at least growing a few herbs. We'll see how this turns out.
Here are a few herbs that have been deemed as easy to care for and are great for beauty and wellness when it comes to ethnic women. Since I'm new at this, if you'd like more detailed and in depth information, you can get it from Richard Czech author of The Medicinal Herb Grower and Making Plant Medicine.
If you intend to grow your own medicinal herb garden that will nourish your body, according to Richard, the first thing to do is "build the soil". If your soil is nurtured, then you're bound to have success with your medicinal garden. Gardens start with making of compost, not planting the seeds. But what if my garden is in a pot, you ask? Your local horticulturist or gardener that spends time at the community garden can help you with plenty of tips and techniques.
Back to the herbs:
Comfrey
can be the foundation of a medicinal garden. It helps accelerate cell proliferation when used in medicine and accelerate decomposition when used in a compost pile. There are two types of comfrey: True or common comfrey (Symphytum official) and Russian - hybrid - comfrey (Symphytum x uplandicum) . True comfrey makes seeds, Russian comfrey does not. For the naturalist and those that don't won't to think they're entering into the world of GMO's True Comfrey might make a better choice. Used in healing poultice, compress is used to treat lesions, such as scars, burns and skin ulcerations. It's also known to treat sprains, tendinitis and broken bones.
Thyme
is known as a tasty culinary herb offering savory aromas to food dishes. However thyme offers much more. It is an herb that has an antioxidant and detoxifying action that reduces the harmfulness of oily foods and assist in digestion of foods.
Purple Coneflower
(Echinacea purpurea) is an herbaceous perennial. Echinacea is known for its immune boosting properties and is often used to treat colds.
Black Elderberry
(Sambucus nigra) provides the base for elderberry syrup. My grandmothers made elderberry wine. I'm sure the syrup will release you of cold and flu symptoms, however the wine had something else added that provided a "kick" when you drank it. I come from a lineage of raw cane sugar users, so the sweet flavor didn't give me a headache like the wines sold today.
Calendula
(calendula officials) works well with comfrey in herbal slaves and creams. After picking and dried on a screen, calendula can be ground up and used to infuse oils. Coupled with comfrey, the two herbs offer a healing power that offer a distinct antiseptic and anti-inflammatory effect.
It would take a series of articles to prepare you for the benefits of medicinal gardens and the beauty of the herbs. If this is something you're interested in, I've given a resource earlier in this article. However, there's no substitution for implementation. You've got to actually do it in order to see and get the benefits of the herbs.
That's it for this week. As always …
Dedicated To Your Beauty
Life Never Smelled So Good!
Juliette's Website
https://www.nyrajuskincare.com


Related Articles
Editor's Picks Articles
Top Ten Articles
Previous Features
Site Map





Content copyright © 2023 by Juliette Samuel. All rights reserved.
This content was written by Juliette Samuel. If you wish to use this content in any manner, you need written permission. Contact Juliette Samuel for details.