Ethnic Beauties Time to Get Your Juice On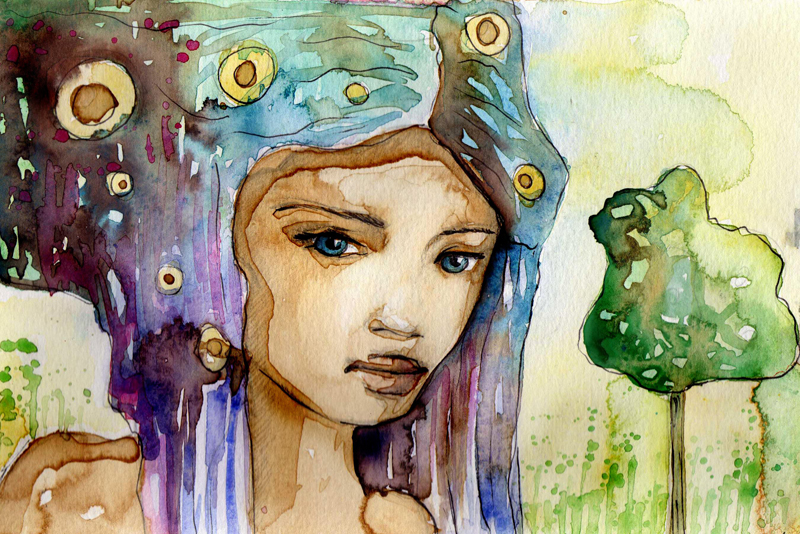 It's no secret ethnic beauties that we are ready to shed the pounds, detox, cleanse and do all those things and more come January 2nd of every year. After all, we're still celebrating January 1st. How about we start this New Year's Resolution today!
Let's take a look at some nutrient boosters and then we can get right into a recipe or two. Not only are these ingredients beneficial in boosting your health they'll help nourish and replenish many of the deficiencies you might find in your body.
These are natural foods that when eaten, even in small amounts, can supercharge your health.
Acai Berries
- you know them as that dark purple fruit that grows on palm trees/ They have more than double the antioxidants of blue berries and can lower the risk of several diseases. They're also packed with amino acids, fiber, essential fatty acids and Vitamin C.
Cacao
- This is one of my favorite. Cacao is rich in antioxidants and is known to help prevent heart disease, cancers and premature aging. You'll want to look for the raw powder when shopping.
Chia Seeds
- you'll find a healthy source of omega-3 fatty acids, carbohydrates, protein, fiber, antioxidants and calcium in these little seeds. They're known to help bring down your glycemic index in green drinks and this helps you feel full for a longer period of time.
Flaxseed
- know as one of the best non animal sources of the essential omega-3 fat alpha-linolenic acid (ALA), has been shown to reduce inflammation and help prevent arthritis and heart attacks. It's also known to reduce high blood pressure and prevent hear attacks.
Maca
- Grown in Peru, it's known to boost energy levels and improve mood and educe stress levels. We could all use a dose of this one. It's also been linked to improving menopausal symptoms, including hot flashes. Make that 2 doses.
Manuka Honey
- We all like a little sweetness in our lives. However, manuka honey from New Zealand has been shown to have antibiotic qualities. Manuka honey is considered to be of therapeutic levels.
Spices
- Ginger, chile, turmeric, and cinnamon each have potent effects in promoting good health. Ginger is said to be good for nausea, gas, upset stomach, motion and morning sickness. Turmeric is said mohave anti-inflammatory benefits.
Here are two "Good for You'"recipes
Kale meets Cacao Smoothie
2/3 cup chopped kale
1 cup chilled water
1 teaspoon hemp seeds or hemp seed oil
1 small frozen banana
1 teaspoon raw cacao powder plus a small pinch to garnish
1/4 vanilla bean, seeds scraped
add the chopped kale to a blender with the water and blend until smooth
add the hemp seeds, banana, cacao and vanilla seeds, then blend again until smooth and creamy. Garnish with a pinch of raw cacao and serve immediately
A Shot of Mango to Cleanse
1/2 cup of Spinach
1/3 cup peeled mango chunks
6 fresh mint leaves plus extra to banish
1/2 teaspoon barley grass powder
1/2 cup chilled water
put the spinach, mango, mint and barley grass powder into the blender
pour in the water and blend until smooth
garnish with mint leaves and serve immediately
You can always find recipes to add to these two and jump start your New Years Resolution for a healthy body today.
That's it for this week ethnic beauties. As always ..
Dedicated To Your Beauty!
Juliette's Website
https://www.nyrajuskincare.com


Related Articles
Editor's Picks Articles
Top Ten Articles
Previous Features
Site Map





Content copyright © 2023 by Juliette Samuel. All rights reserved.
This content was written by Juliette Samuel. If you wish to use this content in any manner, you need written permission. Contact Juliette Samuel for details.