Beautiful Ethnic Skin Using Nature's Gifts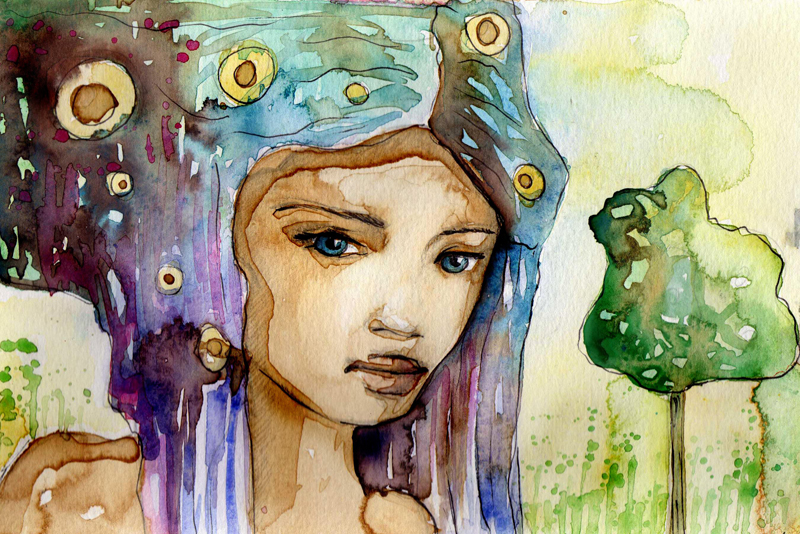 Beautiful Ethnic Skin has always come from within.  There is no beauty without healthy looking skin.  You are what you eat, this holds true for skin health and weight loss.  Nutrition plays an important role in the success of both.
Sooo ... as we venture into your kitchen, I have one question for you ...
What do honey, avocado, blueberries, cucumbers and strawberries have in common?
Aside from tasting good, they provide great antioxidants and moisturizers for your beautiful Ethnic skin. And they make wonderful skin care treatments.
But so do Shea butter, cocoa butter and mango butter.  Let's not forget olive oil, jojoba oil and grape seed oil.  While we're at it sea salt, turbinado sugar and a few essential oils will add a little seasoning to the group.  Now if you blend them together, not all in one product, you'll get some sultry, sensual, luxurious skin and body care treatments, not to mention skin that's soft as a baby's bottom.
When you think of natural black skin care products, you don't always have to venture outside your home.  The great thing about these ingredients is that they are either in your pantry and bathroom or you can find them at your local health food store.
As annoying as bee's can be, they provide you with a great product that's considered great for you internally and externally.  Here are samples of what honey can do for your skin.
Basic Honey Masque
Honey is a great hydrator when applied to you skin.  If you put about a tablespoon of honey on your face and neck for 10 minutes it will leave your skin feeling soft and supple after you remove it with warm water and pat it dry.
Honey Masque for Oily Skin
When paring honey with oatmeal it makes a great masque for oily skin.  If you mix honey and oatmeal into a paste and apply it to your skin for 15 minutes, the oatmeal will absorb the oil from your skin, without stripping it of its natural essence.
Remove the masque with warm water and pat dry.
Avocado Honey Masque for Dry Skin
1 large Avocado
1 Tablespoon of Honey
You already know that honey is a great hydrator but when coupled with an avocado, it will provide your skin with a rich skin product that will add moisture to your skin as well.
Peel and slice your Avocado.  Put it in your blender and puree with honey.  Gently apply the masque to your face and continue until your masque feels extremely tacky to the touch.  Relax and leave on for 5-10 minutes.  Rinse with warm water and pat dry.
Now that you've taken care of your skin, one last treat is in order.  It's smoothie time!  Strawberries, blueberries, banana's ..Oh My!
Yes, it's that simple, toss some strawberries, blueberries, a banana and almond milk into the blender and you've got a delicious tasting smoothie. Time for you to be creative, Enjoy
Beautiful Ethnic skin?  Absolutely! That's it for this week. As always …
Dedicated To Your Beauty
Juliette's Website
Nyraju Skin Care


Related Articles
Editor's Picks Articles
Top Ten Articles
Previous Features
Site Map





Content copyright © 2023 by Juliette Samuel. All rights reserved.
This content was written by Juliette Samuel. If you wish to use this content in any manner, you need written permission. Contact Juliette Samuel for details.