Herbal Bath Teas for Relaxing and Rejuvenating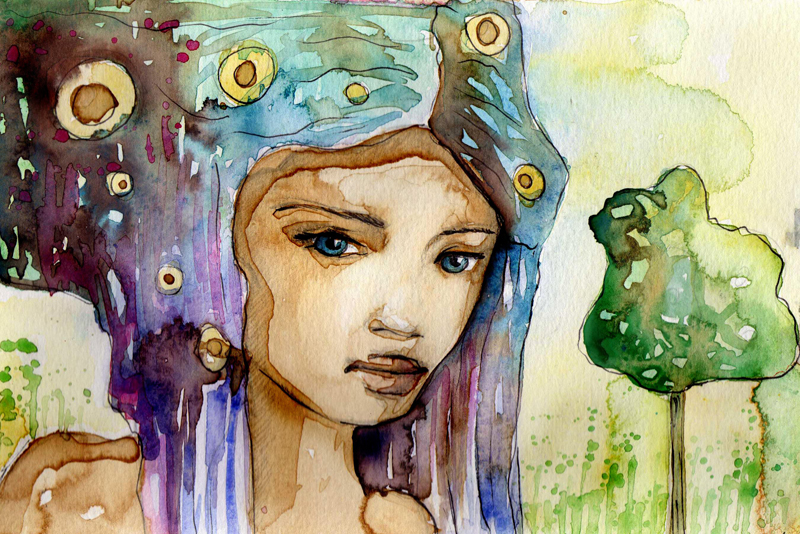 There's nothing like a warm/hot bath especially during the cooler months to help you relax and soothe the skin of your ethnic beauty. Baths have a way of calming and soothing at the same time. It's a way of escaping the outside world when you enter into your bathroom for a nice long bath.
Have you ever tried herbal bath teas? The scents alone make you want to fall in love with the idea of bathing. There are actually people who don't like to take baths. Go figure! However, for my bath lovers, here are a couple of recipes that will aid you when you need to get away for a short stay in your bathroom.
Calming and Soothing
1/4 cup dried milk
1/4 cup organic oats
1/3 cup Epsom salt
1/3 cup Dead Sea salt
1/2 up dried lavender
12 cup dried chamomile
5-10 drops lavender essential oil
1 tablespoon coconut oil
This is a milk bath. Lavender and chamomile work to soothe your mind and your muscles. The milk acts as a skin softener and moisturizer, while the oats and coconut oil enhance the properties of the bath. If you're looking for a good nights sleep , this blend will help you do just that as well as help in banishing stress.
Renew, Re-hydrate and Uplift
1/3 cup Dead Sea salt
1/3 cup Epsom salt
1/2 cup dried lavender
1/2 cup dried rose hops, crushed
5 - 10 drops lavender essential oil/rose essential oil
This is the perfect bath tea blend for easing a worried mind and renewing your skin. Lavender carries properties that are said to ease depression and ease your mind. Rose hips help to regenerate new skin cells and can aid in hydrating your skin and keeping the moisture in.
You will find sea salt in both of these recipes. It helps reduce water retention, increases circulation and helps relax tired muscles.
In addition to the ingredients for your recipes, you'll also need the following for storing and blending:
Bowl
Mason jars
Measuring cups
Muslin cloth bags
paper (for labels)
To Make:
Mix your ingredients gently but thoroughly and then scoop them into your mason jars. Label each jar with the ingredients used, their properties and the date you made them.
These bath teas can last up to six months. You can purchase muslin bags to use as "tea bags". When you're ready to take your bath, place your tea bag into your water and leave it until you are ready to get out. Dump the tea herbs int the trash or compost and was the tea bag and reuse it.
Okay, ethnic beauties, go and try your new recipes and share the love in the forum.
Until next time …
Dedicated to Your Beauty
Juliette's Website
Nyraju Skin Care


Related Articles
Editor's Picks Articles
Top Ten Articles
Previous Features
Site Map





Content copyright © 2023 by Juliette Samuel. All rights reserved.
This content was written by Juliette Samuel. If you wish to use this content in any manner, you need written permission. Contact Juliette Samuel for details.