Are You a Green Goddess Ethnic Beauty?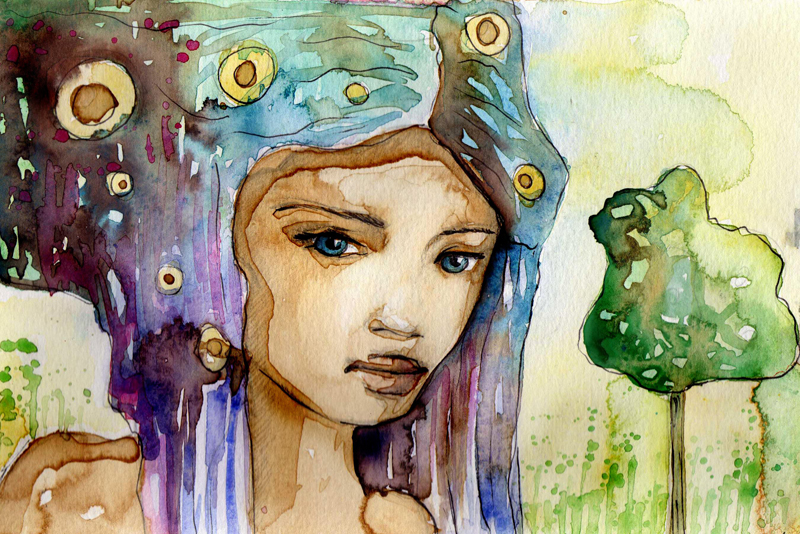 When you find yourself in the colder times of the year, there are certain herbs that have been shown to warm and energize your body. It's often a challenge to keep your body warm in colder months and when your body temperature drops, your circulation drops. Your lymphatic system in particular can suffer.
Here are a few herbs that can assist you through the cold weather woes …
Cinnamon
is a fragrant favorite for warming your body from the inside out. It's been known to boost your circulation and enhance your energy. Cinnamon has a potent anti-bacterial and anti-viral properties that often make it perfect for flu season. Guess what? Cinnamon is an effective blood sugar stabilizer, making it very useful for calming down an over-indulgent sweet tooth.
Elderberry
is becoming increasingly popular based on studies, that it is capable of deactivating flu and virus strains. Now if you're old school, you already know that elderberry has been used in home remedies for years. Everything from syrup to treat coughs, colds and fevers to elderberry wine to relax you at the end of the day.
Ginger
is anti-bacterial and is great for warming your body and its circulation. Have you ever cut up fresh ginger, boiled it in a pot, let it steep for about 10 minutes and sipped on its tartness? A taste to be reckoned with. As good as this can be, ginger is most effective when grated and eaten raw. This allows its anti-bacterial and anti-viral properties to thrive and multiply rather than being stunted by the heat when boiled. Grate enough to fit into a teaspoon, add a bit of raw honey and allow this to be your treat on a daily basis.
Nettle Leaves
are used for winter detoxing. We all know that we sweat less when it's cold and sweating is a key way of getting rid of toxins in your body. Nettle has high levels of flavonoids and potassium, encourage waste to move out of your body through your urine production instead. It's also great for cleansing your skin.
Siberian Ginseng Root
increases your body's ability to resist infection, lessening your chances to picking up a flu bug. Siberian ginseng helps your body cope with stress as well as supporting the function of your adrenal function. This helps in promoting the conservation of energy.
These are just a few of the herbal heroes that offer you their aid during the colder months. Try them and see what works for you. That's it for this week. As always …
Dedicated To Your Beauty
Juliette's Website
Nyraju Skin Care


Related Articles
Editor's Picks Articles
Top Ten Articles
Previous Features
Site Map





Content copyright © 2023 by Juliette Samuel. All rights reserved.
This content was written by Juliette Samuel. If you wish to use this content in any manner, you need written permission. Contact Juliette Samuel for details.