Fresh Potions from Your Herbal Garden.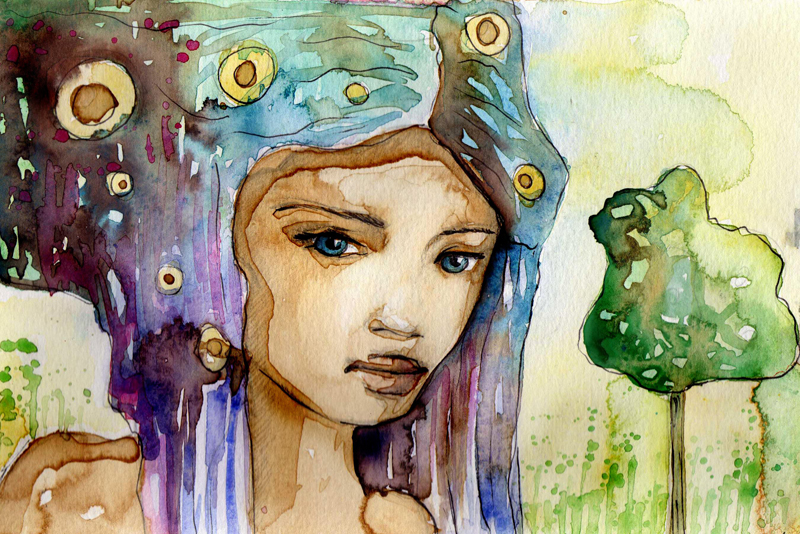 Hello Ethnic Beauty,
Aside from having enough money to afford a few of the finer things in life, the other main goal is to have perfect health. In a world where the foods we eat don't always taste like real food, if you take a giant step and decide to grow your own, you'll to able to preserve it and serve it up whenever you have a taste for it … great tasting food that is.
One of the things a garden offers you is plenty of fresh herbs and vegetables. So it's a given that you'll want to find a way to keep them and use them for their medicinal powers all year long. You can always dry them and freezing them, but have you ever thought about capturing their flavor by making herbal vinegar's, herbal syrups or infused oils?
Herbal vinegar's make great salad dressings, not to mention all-purpose cleansers. Herbal syrups are great for treating cold symptoms and flavoring beverages and desserts. Then there are your salves and other skin care potions. Did you know that cayenne peppers make great salves for pain relief?
Capsaicin, which is a compound found in hot peppers, has traditionally been used for treating pain associated with arthritis, shingles, psoriasis, strained muscles and back challenges. You can infuse these peppers in Sunflower oil.
Here's a recipe for you to consider:
3 ounces cayenne infused oil (about 1/2 cup)
1/2 ounce grated beeswax or pastilles (about 2 tablespoons worth)
15 to 20 drops of peppermint essential oil (this is optional)
Use a double boiler to melt the beeswax along with the infused oils together .
Remove from heat, allow to cool down and stir in the peppermint oil for a pleasing scent as well as a hot cold effect.
Pour the mixture into your tins or glass jars.It's not a good idea to use plastic containers for this.Allow to harden.
This blend is just one of many, that allows you to eat and care for your skin with the same herbs and vegetable from your garden.
Short but to the point this week. As always …
Dedicated To Your Beauty
Juliette's Website
Nyraju Skin Care


Related Articles
Editor's Picks Articles
Top Ten Articles
Previous Features
Site Map





Content copyright © 2023 by Juliette Samuel. All rights reserved.
This content was written by Juliette Samuel. If you wish to use this content in any manner, you need written permission. Contact Juliette Samuel for details.