Be An Ethnic Beauty, Naturally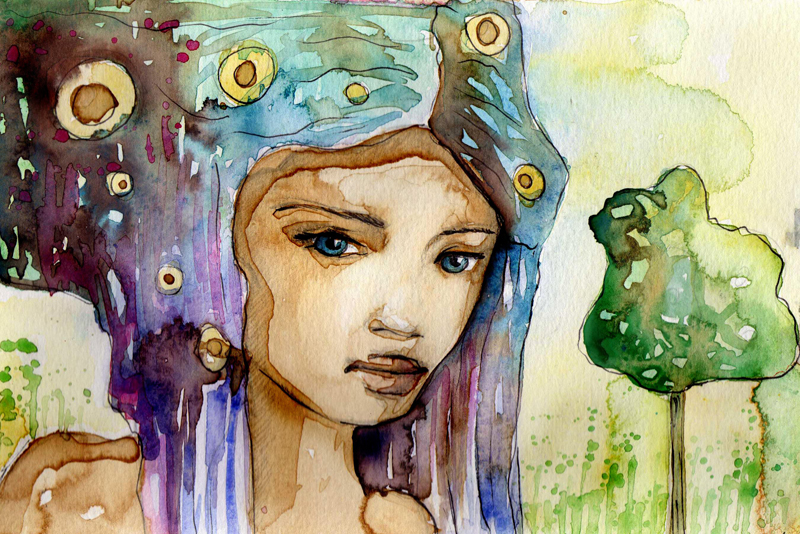 Want to look younger than your years, turn back the hands of time or at least slow it down?
Here are a few tips that will allow you to do just that.
Add fatty acids to you your nutritional program
. By doing so, your body will hold in moisture and compensate for any water loss. Did you know that essential fatty acids form a water barrier around the cells of your skin allowing your cells to hydrated and moisturize from the inside out? Flax seed oil is a great addition to your nutritional plan.
Stay hydrated
- While we know that drinking water is good for us, we should at least take in half our body's weight everyday for it to count. This does not mean that you can count tea, coffee or fruit drinks as part of your daily water intake.
Bump up the Antioxidants
- Not only do antioxidants fight free radicals and protect your skin from oxidative stress, they also help with cell regeneration. This allows you to obtain that more youthful complexion and you could see s significant release of toxins that lead to fine lines and hyper pigmentation.
Exercise
- There's no getting around moving your body. Exercise increases blood flow to your skin and helps provide the healthy/youthful complexion you've been looking for. Just 30 minutes a day. Can't do 30 minutes? Give yourself a good 15 minutes and work your way up to 30 minutes, you'll see a remarkable difference, if you stick to it.
Moisturize, Moisturize, Moisturize
- Always protect your skin. Whether you're using a cream based or oil serum, keep your skin moisturized year round. Coupled with UVA and UVB protection, you'll help minimized the sun damage and premature aging that can creep up on you when you least expect it.
Healthy Eating
- Without the right foods going into your body, your skin and hair will have challenges. One of the best things you can do on a daily basis is to eat your greens. Did you know that spinach has lots of iron ? Kale is a great super food! Combine the two in a salad or smoothie and you've got a powerhouse of a meal.
Yes ethnic beauty, you are beautiful just the way you are. However, each of us is capable of finding flaws as we gaze into the mirror. Let's put these tips into action and prove that the reflection gazing back is the most beautiful of them all.
That's it for this week. As always …
Dedicated To Your Beauty
Juliette's Website
Nyraju Skin Care


Related Articles
Editor's Picks Articles
Top Ten Articles
Previous Features
Site Map





Content copyright © 2023 by Juliette Samuel. All rights reserved.
This content was written by Juliette Samuel. If you wish to use this content in any manner, you need written permission. Contact Juliette Samuel for details.