Beautiful Skin From Within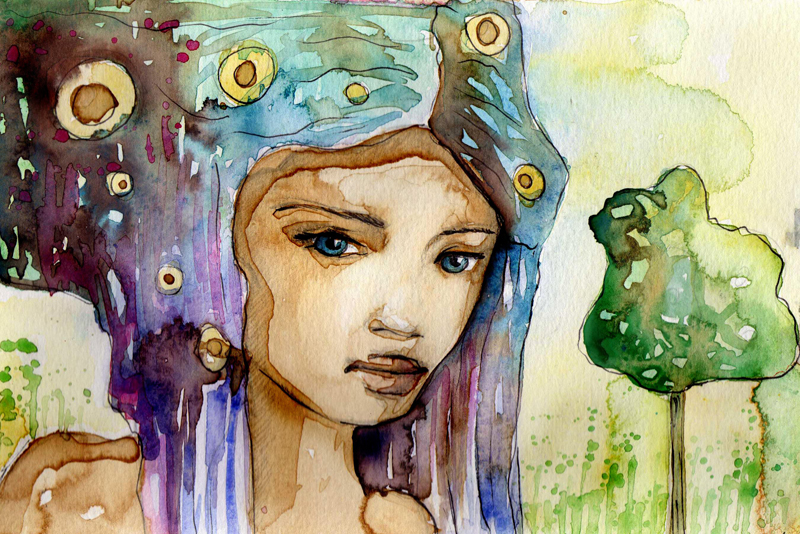 You hear it all the time ethnic beauties … You are what you eat! I don't know if I like to hear this, especially after I've enjoyed that rich dark chocolate bar that sends me into hot flashes and clammy skin. Why do I eat chocolate if I know this will be the results? For the same reason we all eat foods that we know will cause some type of reaction, we enjoy them. We do, but our skin doesn't.
The key is to make better choices. Choosing foods that will nourish and nurture your skin not cause you trauma. In today's language, its known as nature's medicine or working with nature's medicine chest. Eating wholesome foods that will support dry skin, acne breakouts or create and promote a natural defense against environmental damage caused by the elements.
Any food taken into your body goes straight to the cellular level where the skin grows. It has to be done through foods, topical products have a very limited degree of penetration.
So when it comes to foods and skin challenges, here are a few to consider:
For Maturing Skin
look to brightly colored fruits and vegetables. We're told that hyaluronic aced (an essential molecule that keeps your skin elasticized and moisturized) decreases with age. While slow cooked meats with lots of green foods will work for some of you, it will not work for others. Get to know
Your
body. Once you do, it will tell you what it likes and what it doesn't like in both foods and products.
For Acne challenged skin
zinc is an important component to have in your daily intake of food. Zinc is known to control the production of oils in your skin as have an impact on those hormones that create acne.
Pumpkin seeds provide you with a good amount of zinc. Vitamin A is also important to have in your foods. Sweet potatoes, squash and carrots are a good source of vitamin A. Your leafy green vegetables are also rich in vitamin C and magnesium. These nutrients help with forming collagen and the production of hyaluronic acid.
Here's a great recipe using Sweet Potatoes:
1 large sweet potato, peeled and cut into small pieces
1/2 teaspoon of ginger
1 small butternut squash, Peeled and cut into small pieces.
1/4 teaspoon of nutmeg
1 teaspoon of cinnamon
115ml of coconut milk
30 grams of sliced almonds.
Preheat oven to 180 degrees. Steam your sweet potato and butternut squash until they're soft or roast both in the oven until cooked. Blend in a food processor (I did not say blender, it won't work) with cinnamon, ginger and nutmeg. Add coconut milk to make sure you get a consistency that's slightly loose than mashed potatoes. Place into oven proof dish. Sprinkle with extra nutmeg.
That's it for this week. As always …
Dedicated to Your Beauty,
Juliette's Website
Nyraju Skin Care


Related Articles
Editor's Picks Articles
Top Ten Articles
Previous Features
Site Map





Content copyright © 2023 by Juliette Samuel. All rights reserved.
This content was written by Juliette Samuel. If you wish to use this content in any manner, you need written permission. Contact Juliette Samuel for details.